India, UAE and France hold first trilateral meeting in US
No ads found for this position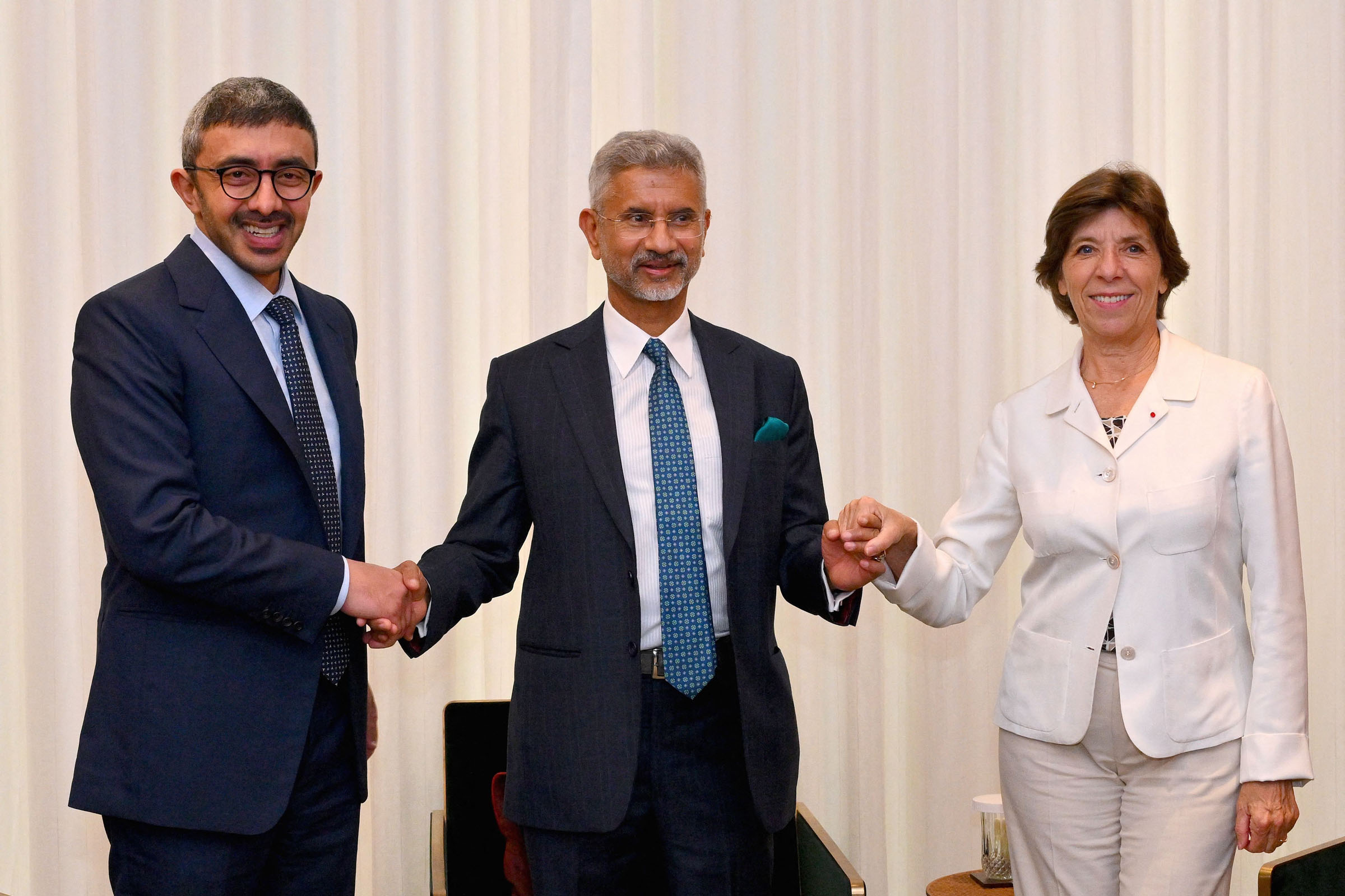 French Foreign Minister Catherine Colonna (R) shakes hands with United Arab Emirates Foreign Minister Abdullah bin Zayed Al Nahyan (L) and Indian External Affairs Minister Dr. S. Jaishankar (C) during a trilateral ministerial meeting in New York on September 19, 2022, on the sidelines of the 77th session of the UN General Assembly. (Photo by ANGELA WEISS / AFP)
---
No ads found for this position
Kathmandu, September 20. India, UAE and France have held their first trilateral meeting on the sidelines of United Nations General Assembly(UNGA) in United States.
Further, foreign ministers of the three countries discussed on contemporary ways of diplomacy and strategic exchange between members of UNSC. The meeting was held on Monday and hosted by UAE Foreign Minister Sheikh Abdullah bin Zayed Al-Nahyan, with attendance of Indian External Affairs Minister S Jaishankar and French Minister for Europe and Foreign Affairs Catherine Colonna.
Moreover, the three representatives focused on commonalities and discussed on concreting those commonalities to move forward. While most groups are regional such as SAARC, BIMSTEC and ASEAN, this trilateral meeting could signify a new and contemporary way of carrying forward diplomacy.
The 77th session of UNGA is expected to kick start on September 20.
No ads found for this position
Facebook Comment
---
No ads found for this position