President's move regarding Citizenship Bill displease ruling parties
No ads found for this position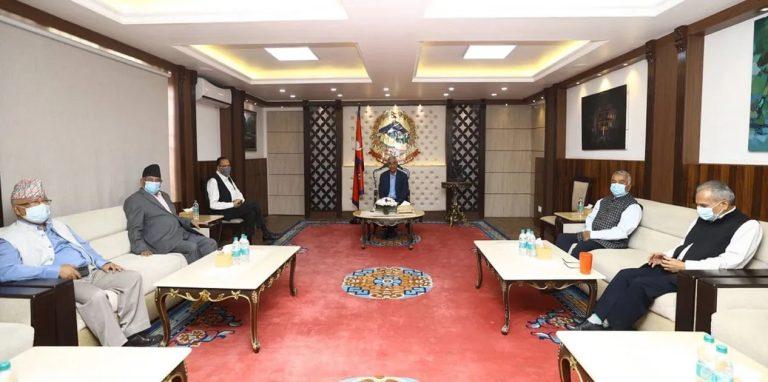 No ads found for this position
Kathmandu, September 21. The ruling parties have expressed concern over the President's decision not to certify the Citizenship Bill.  The Bill was send to the Head-of-the-State for authentication following its re-endorsement by the House of Representatives and the National Assembly.
A meeting of the four ruling partners today at the Prime Minister's official residence, Baluwatar concluded that the President failed to implement and protect the Constitution by not certificating the Citizenship Bill within the constitutional deadline.
"By this move of the President, children of those parents who possess  Nepali citizenship  have been denied their Constitutional right to obtain the citizenship, and  it is capable of  attacking on the people's sovereignty, constitutional supremacy and basic democratic norms and values," according to the press note issued after the meeting.
The note is signed by Prime Minister and Nepali Congress President Sher Bahadur Deuba, former Prime Minister and CPN (Maoist Centre ) Chair Pushpa Kamal Dahal 'Prachanda', former Prime Minister and CPN ( Unified Socialist) Chair Madhav Kumar Nepal and former Deputy Prime Minister and Janata Samajbadi Party Nepal's Chair Upendra Yadav. (RSS)
No ads found for this position
Facebook Comment
---
No ads found for this position