Chair Dahal accuses President of not adhering to constitution
No ads found for this position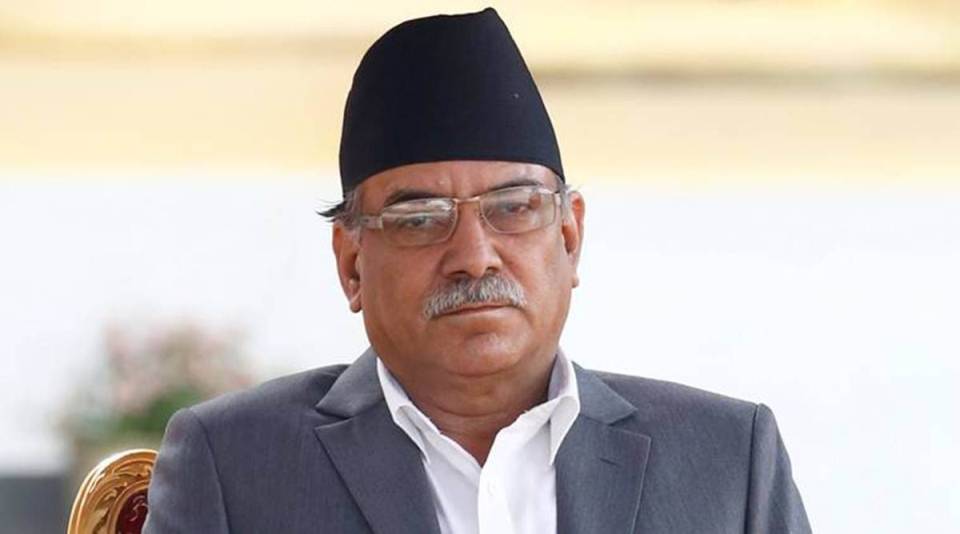 No ads found for this position
Kathmandu. Chairperson of the CPN (Maoist Centre) Pushpa Kamal Dahal 'Prachanda' has accused President Bidya Devi Bhandari of not abiding by the constitution as she did not authenticate the citizenship bill. President's such move could not be regarded normal, said the former Prime Minister at the third national gathering of the All Nepal Peasants Federation (Revolutionary Centre) close to the Maoist Centre on Friday.
The forces against achievements gained from the historic people's movements were still active, he said, adding that regression that began from the dissolution of the parliament last year still continued. He urged peasants to be prepared for a movement against it.  "Regression can raise its head again if we fail to raise our voice. It is plotting a conspiracy and attacking historic achievements."
In course of attacks on the incumbent government, he himself had to face corruption charges and misleading publicity with the aim of finishing achievements so far, Chairperson Dahal claimed.
In another context, the leader said he was always active in uniting communist forces. Similarly, the Federation leader Balaram Banskota urged for the unification of communist forces.
Hearing on writ petition related to authentication of citizenship bill deferred until Sunday
Hearing on the writ petition related to the authentication of the Bill designed to amend the Nepal Citizenship Act, 2063 has been deferred until Sunday. The hearing that was scheduled for today at the Supreme Court has been postponed until Sunday for lack of time to hear the case, said the apex court's spokesperson Bimal Paudel.
"The case could not be heard today as there were many other cases to hear," he said. Justice Dr Manoj Kumar Sharma was scheduled to hear the case.
A total of five writ petitions have been filed in the apex court after President Bidya Devi Bhandari denied to authenticate the citizenship bill that both the Houses endorsed two times, said Paudel. The petition demanded that the President authenticates the bill. The Office of the President has been named as a defendant in the case. (RSS)
No ads found for this position
Facebook Comment
---
No ads found for this position