Internalize Buddha's teachings: Home Minister Khand
No ads found for this position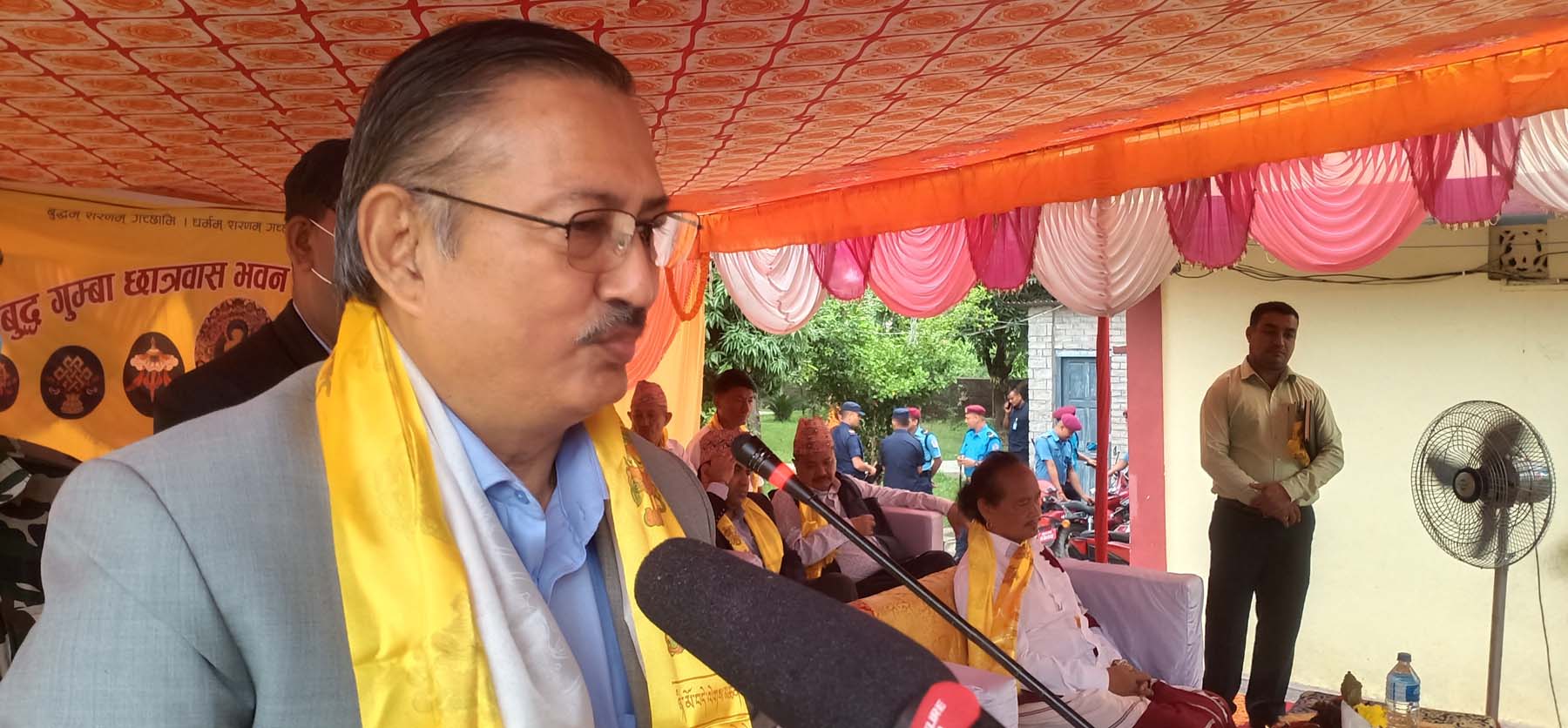 Photo:RSS
---
No ads found for this position
Kathmandu, September 23. Home Minister Balkrishna Khand has said it is responsibility of everyone to internalize Buddha's teaching. Inaugurating the Shanti Buddha Gumba hostel here today, Minister Khand viewed sacrifice like that of Buddha is essential now because there is cut-throat competition to secure election ticket.
"The country is poised to hold election at a sensitive time. It is natural for anyone to have ambition to be elected. However, everyone may not be able to secure ticket. Sometime, a back step is necessary," he said, indicating to those vying for election ticket in the view of the coming election to House of Representatives and Provincial Assembly.
He further reminded if Siddhartha Gautam had not sacrificed many things in life, he would not have become the Lord Buddha. So, present sacrifice would result in better opportunity in future, Home Minister tried to persuade the aspirants of election candidacy.
On a different note, Home Minister Khand informed that government would manage healthcare to centenary figure Satya Mohan Joshi. "Government will allocate budget for his care," he added.
On the occasion, Minister for Urban Development and Tourism at the Lumbini Province, Dilli Bahadur Chaudhari, said the government was committed to promoting tourist destinations in the province.
The hostel was established at the cost of Rs 3 million, for which the province ministry provided half of the amount.(RSS)
No ads found for this position
Facebook Comment
---
No ads found for this position