Monuments in Paris to be switched off to save energy
No ads found for this position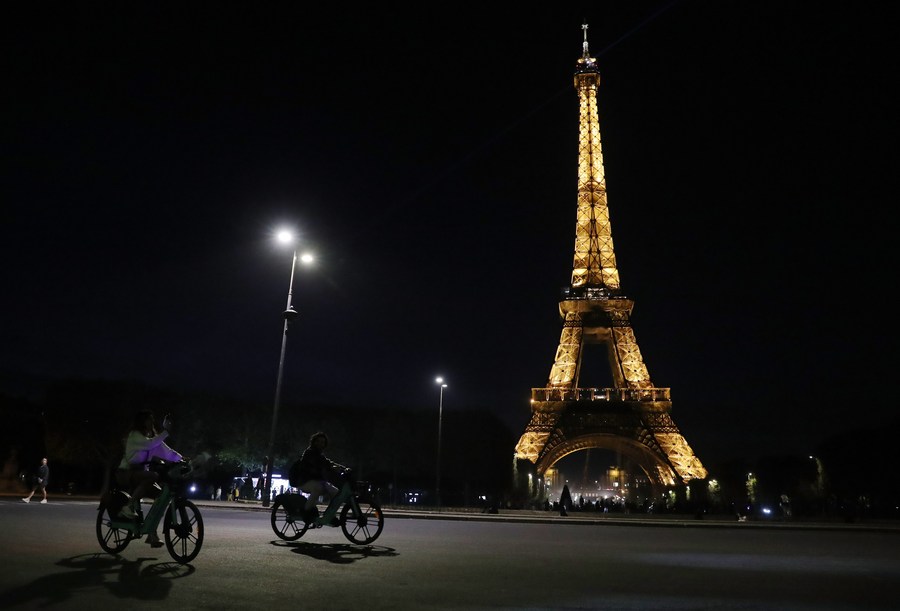 Photo: Xinhua/Gao Jing
---
No ads found for this position
Kathmandu, September 23. Monuments in Paris will have its lights switched off as a part of the "energy sobriety plan".The lights on the Eiffel Tower will be switched off at 11:45 p.m. from this Friday, to combat energy crisis.
Mayor of Paris Anne Hidalgo said, "It is important to show that everywhere, including this monument…which we symbolically light up in green when there are important moments for the climate, will also participate." He revealed the goal of the plan is to reduce the city's energy consumption by 10 percent.
According to the Eiffel Tower's operating company, the annual night-time energy consumption of the "Iron Lady" amounts to 6.7 gigawatt hours, or about the equivalent of the energy consumption of a town of 3,000 people.
Further, the City Hall and the Saint-Jacques Tower will also have their lights switched off by 10 pm from this Friday. Moreover, illumination during Christmas at Champs-Elysees will also be reduced.
France is facing an energy crisis this winter, with Prime Minister announcing that blackouts could be common.
No ads found for this position
Facebook Comment
---
No ads found for this position