Government is committed to create investment-friendly environment: PM Deuba
No ads found for this position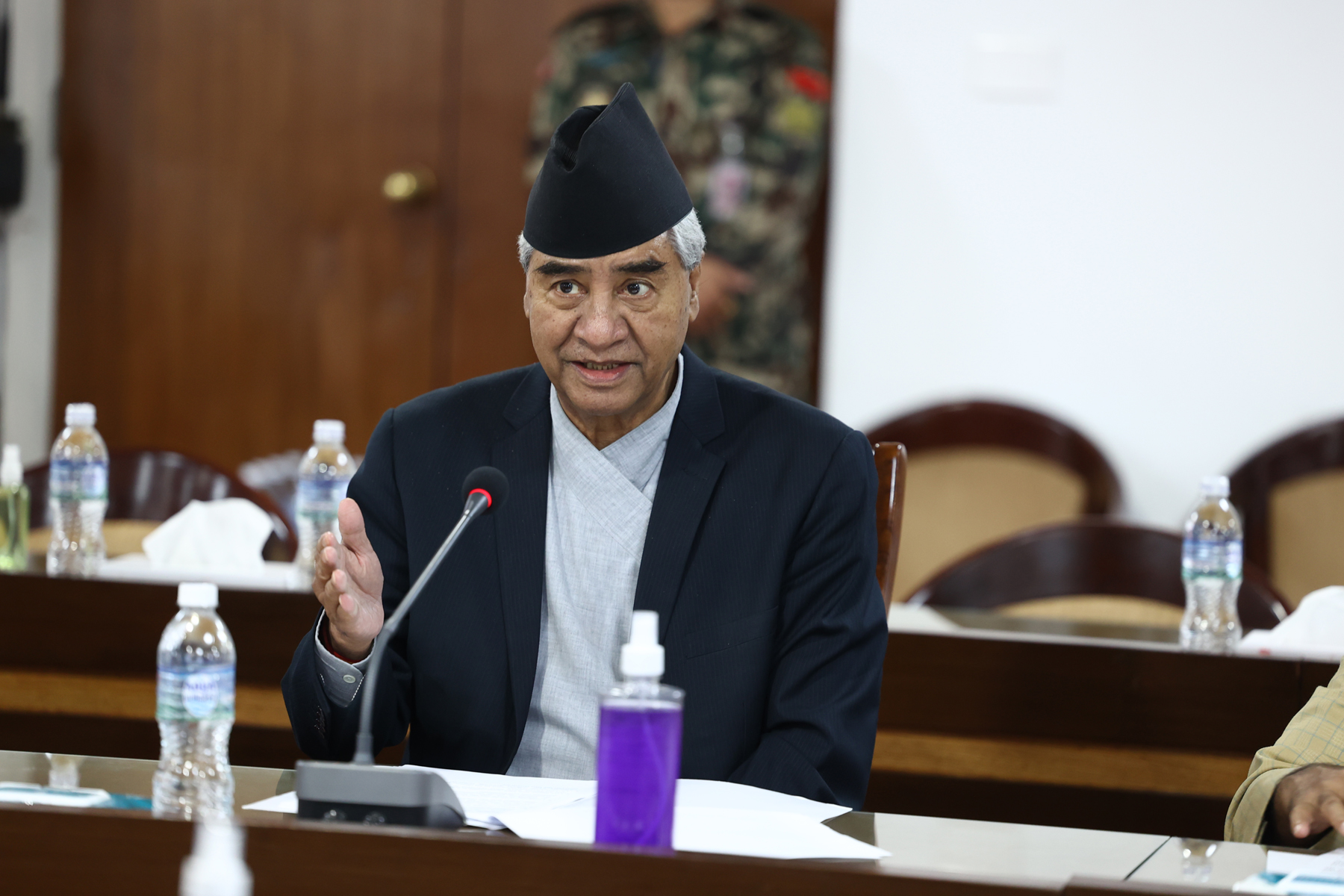 No ads found for this position
Kathmandu, October 11. Prime Minister Sher Bahadur Deuba has said that the government is committed to create an enabling environment in which the Non-resident Nepalis (NRNs) can easily put in investment and take back the investment return.
Addressing a programme organised by Non-Resident Nepalis Association (NRNA) on the occasion of the NRNA Day here today, he said the government has been facilitating through various policy and legal reforms for utilising the NRNs investment for the nation's development and rebuilding.
NRNA is a common forum of the non-resident Nepalis around the world established with the goal of protecting and promoting their rights and welfare. Since its inception, NRNA has been playing a significant role in utilising and mobilising the capital, technology and entrepreneurship of the Nepalis living overseas for the country's development and in forging unity, goodwill and mutual cooperation among the Nepali diasporas.
"I express my confidence for the NRNA's continued support and goodwill in Nepal's development and prosperity campaign. NRNA has been playing a supportive role in spreading the Nepali language, culture, tradition, art and literature through its publicity abroad. I believe that it will continue these efforts in the coming days as well and move ahead its activities in a more vigorous way for promoting the Nepali culture in the foreign land," PM Deuba said.
PM said these measures are expected to encourage the NRNs to invest in Nepal through various ways. The government has been providing the required cooperation from its side from facilitating the NRNs' arrival to Nepal to protecting their investment and assets.
He assured that the issue regarding citizenship being raised by NRNs since long would be addressed by amending the Citizenship Act in near future. (RSS)
No ads found for this position
Facebook Comment
---
No ads found for this position