BTS members to serve in S. Korean military, to regroup in '25
No ads found for this position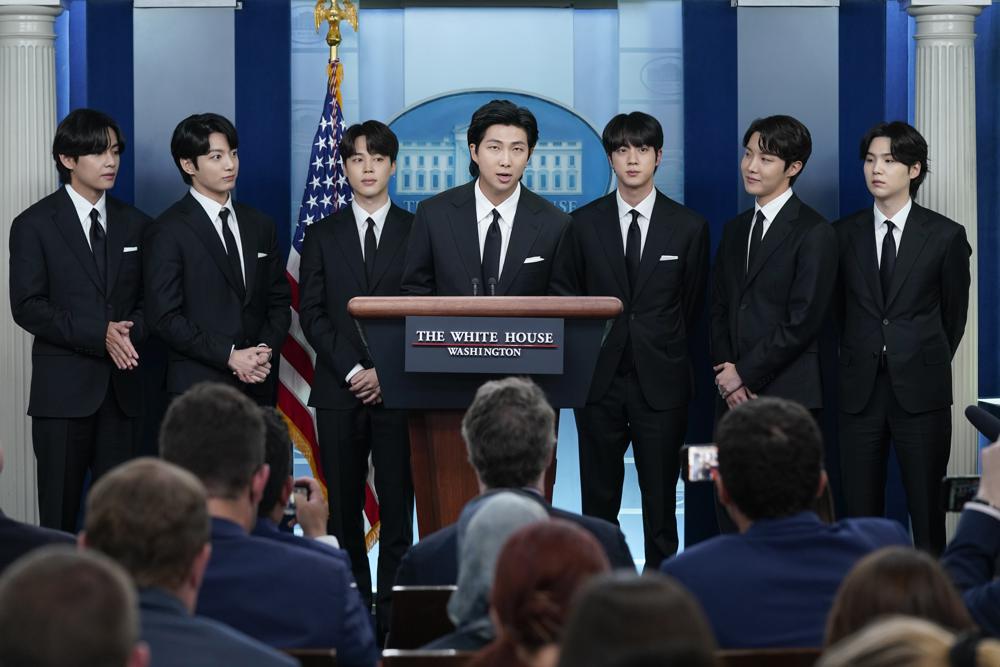 RM, center, accompanied by other K-pop supergroup BTS members from left, V, Jungkook, Jimin, Jin, J-Hope, and Suga speaks during the daily briefing at the White House in Washington, Tuesday, May 31, 2022. The members of K-pop band BTS will serve their mandatory military duties under South Korean law, their management company said Monday, Oct. 17, 2022, effectively ending a debate on exempting them because of their artistic accomplishments. (AP Photo/Evan Vucci, File)
---
No ads found for this position
Kathmandu, October 19. Members of the South Korean K-pop band BTS will be serving their mandatory military duties under South Korean law, their management company revealed the news on Monday.
The news ended speculations whether they will be exempted due to their achievements. The company said in a statement that Jin along with other members will serve their term in the military and are "looking forward to reconvening as a group again around 2025 following their service commitment."
South Korean law requires abled men to serve 18-21 months in the military.
However, the band members performed at Busan over the weekend. Further, the band members are also expected to focus on their individual activities around their schedule of military service.
No ads found for this position
Facebook Comment
---
No ads found for this position