Chhath Parva: Devotees offer "Argha" to rising sun
No ads found for this position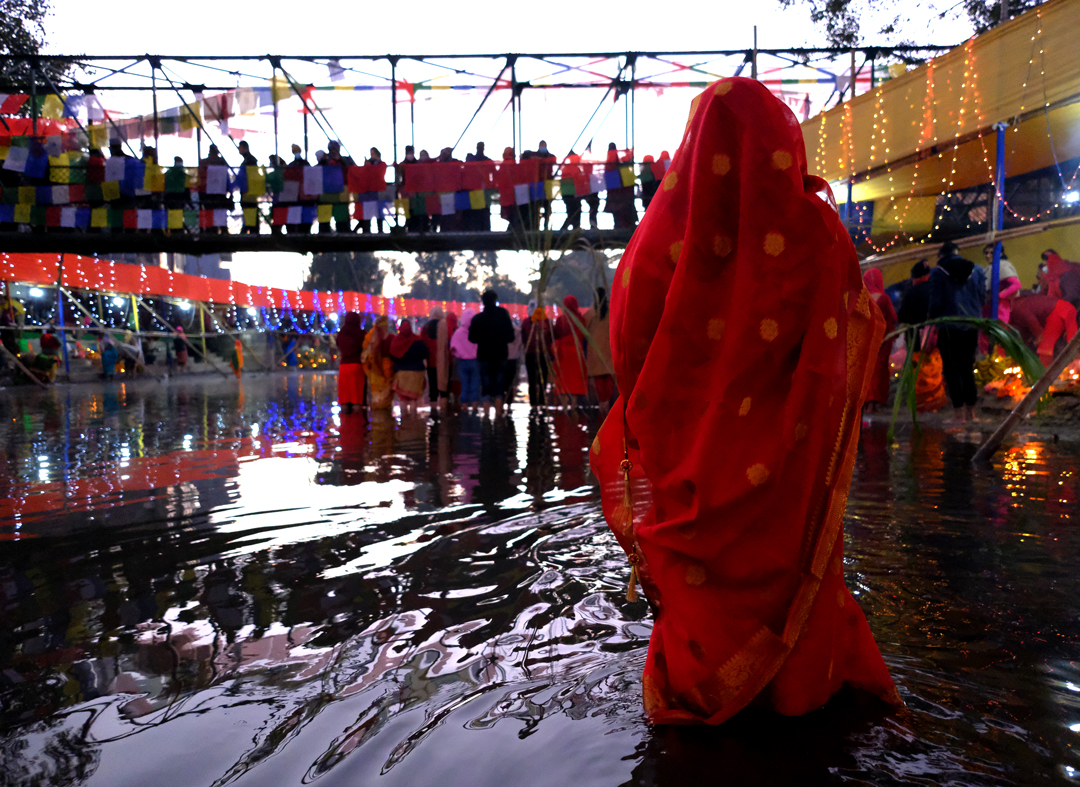 File Photo: Simon Paudel/ DC Nepal
---
No ads found for this position
Kathmandu, October 31. Today is the fourth and final day of the Chhath festival. As the sun rises above the horizon, devotees offer Prabhat arghya to the god of energy. The concluding ritual of celebrating the Sun's rebirth is known as "Parvan."
Chhath Parva
The Chhath festival honors the "Sun," the God of energy and life force who is praised for promoting happiness, prosperity, and progress. According to the lunar calendar, Chhath Parva lasts four days, from Kartik Shukla Chaturthi to Kartik Shukla Saptami.
The ritual of the Chhath festival does not involve pandits(priests). Therefore Devotees (mostly married women) in every household offer their prayers during sunrise and sunset. For the four days, worshipers observe purity and sleep on the floor on a single blanket.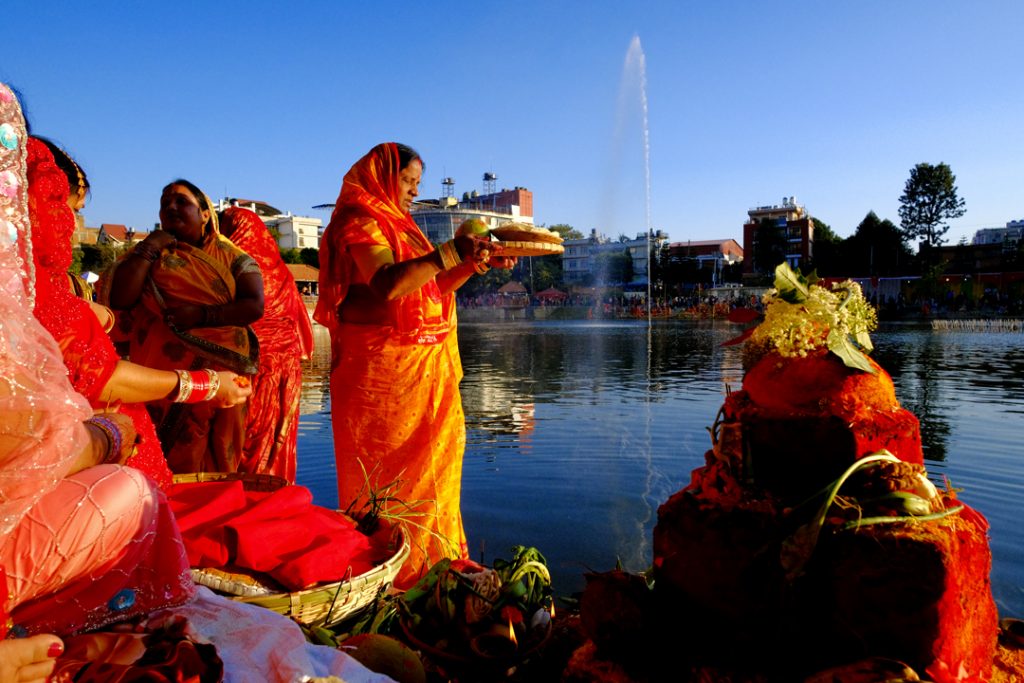 Four days of worshipping the Sun
On the first day, the Arba-Arbain ritual is performed. Nahaya-khaya is another name for this ceremony. Early in the morning, Devotees begin the fast by taking holy dives in ponds and rivers. They avoid eating meat, fish, onion, garlic, millet, and lentils.
The second day is Panchami. Devotees execute kharana rituals to apologize for their previous sins. For performing the Kharana ritual, a paste is made from rice flour and holy water. The paste is sprinkled around the fireplace where puja is performed. The believers fast throughout the entire day. During the day, they don't even drink water. They offer rice pudding to the moon at night and eat the pudding as prasad to break their fast.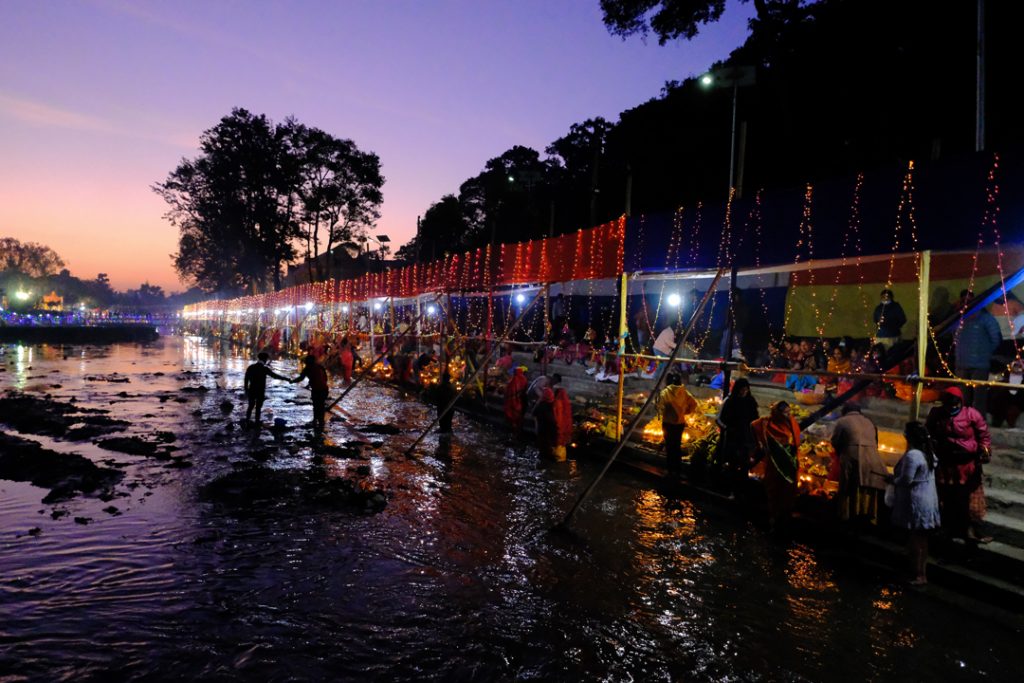 On the third day of the festival, devotees prepare a variety of delicacies using flour, rice, and wheat grains. A conventional grinder is required to mill the grains. The families walk to local ponds and river banks with "arghya" offerings to worship the setting sun. The sunset is considered the death of the sun. At night, the devotees sleep on the river bank.
The following sunrise sees the concluding puja or the Parvan ritual. The devotees offer arghya to the rising sun and celebrate the rebirth of the god of energy.
The Chhath festival is seen as a common cultural symbol of Tarai/Madhes. However, the fanfare is visible in places of Kathmandu Valley, including Kamalpokhari, Gaurighat, Kupondole and Nakhu.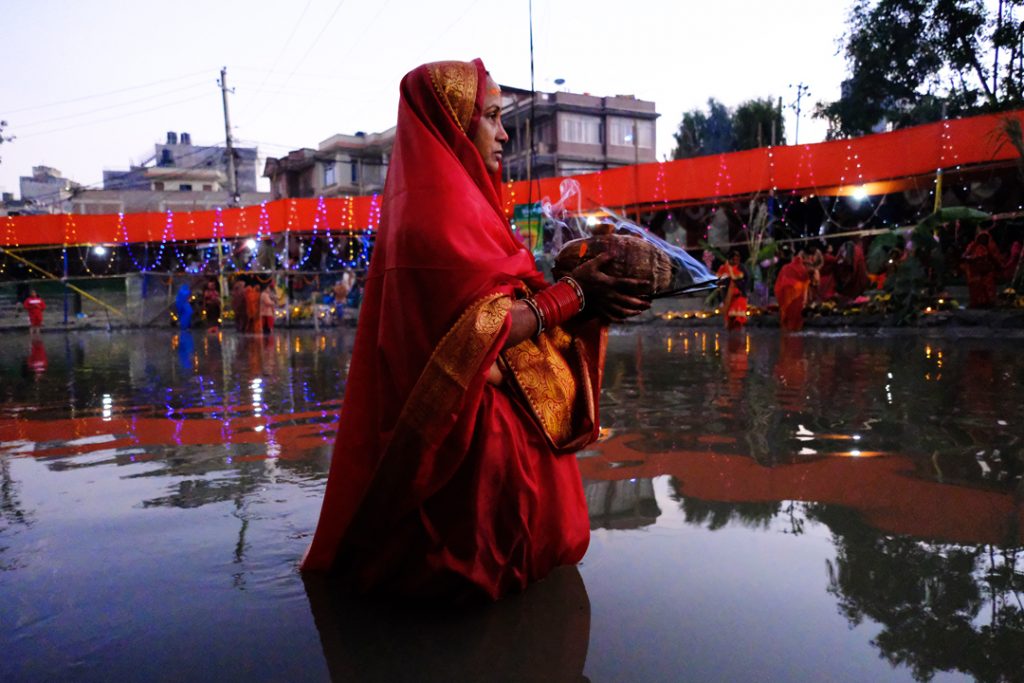 No ads found for this position
Facebook Comment
---
No ads found for this position