CPN (ML) to put forward proposal to declare Nepal a zone of peace
No ads found for this position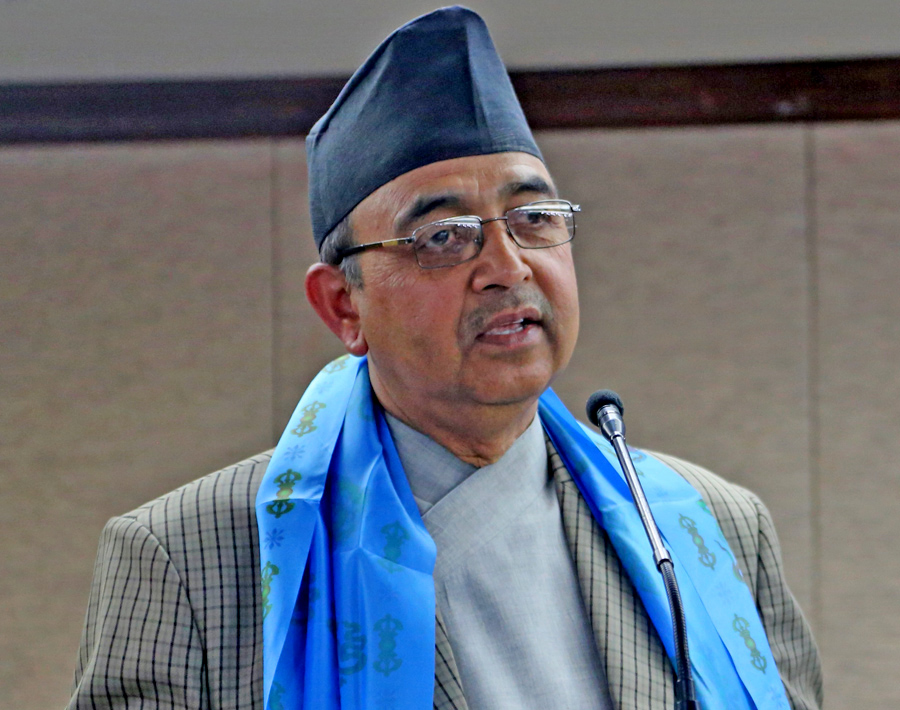 No ads found for this position
Kathmandu, November 8. The CPN (Marxist-Leninst) has pledged to deliver on a host of agendas including taking forward the proposal to declare Nepal a zone of peace, if the party emerges victorious in the upcoming parliamentary elections.
The election to House of Representatives and Provincial Assembly are slated for November 20 this year in a single phase.
In an appeal issued by party with sickle and star as election symbol on Tuesday, the ML reaffirmed that it had taken a firm stand on the issues relating to strict citizenship policy, fully proportional representation electoral system, foreign policy based on principle of Panchasheel and non-alignment.
Furthermore, the party expressed that it felt the need for the nationalist forces to unite to salvage the country from the external interference and economic crisis.
The leftist party appealed to the voters as well as party cadres and leaders to join the party's campaign to alter those constitutional provisions widely criticized by public for the greater good of the country.
The party also articulated its preference for the system having constitutional Head of the State and directly elected Prime Minister.
Furthermore, the party called for adopting the right policy that brings about good changes in the living standards of the people and ensures development to the country at the time when, the party assessed that the State was rendered weak due to unwanted external influence and interference in the wake of political changes achieved over different times.
"Implementing common agendas while building patriotic and progressive democratic force would mean rescuing the country from difficulties at present," the appeal read.
General-Secretary CP Mainali urged the voters to exercise their franchise without any fear and contemplate seriously before casting their vote. Mainali, if the party secured victory in the upcoming elections, committed to create an enabling environment where public welfare economy would be taken forward and foreign returnee Nepalis would be able to work in the country. (RSS)
No ads found for this position
Facebook Comment
---
No ads found for this position