Nepal-Pakistan international friendly at 5:00 pm today
No ads found for this position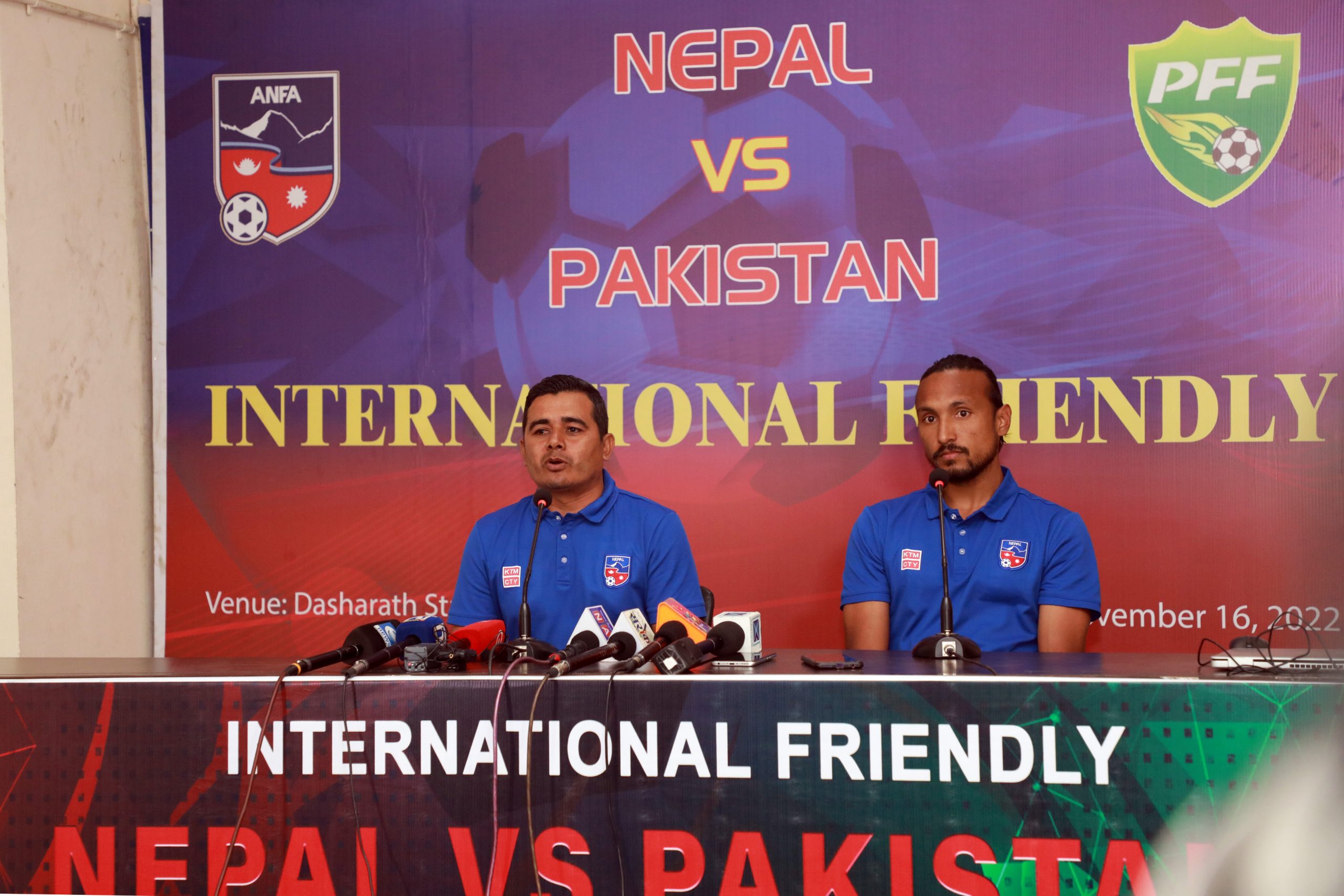 Photo: RSS
---
No ads found for this position
Kathmandu, November 16. An international friendly football match between Nepal and Pakistan is being held today at Dasharath Stadium in Tripureshwar.
The match to be organized under the auspices of the All Nepal Football Association (ANFA) will start at 5:00 pm. 
Visiting team Pakistan has arrived in Nepal to play its first international match after being released from FIFA's suspension.
On the eve of the match, the Head coach of the national football team Pravesh Katuwal said a good team has been prepared despite a short time and will look for a win in the match.
Nepal and Pakistan have competed in 16 matches so far. Nepal last played against Pakistan in 2018. Nepal was defeated 1-2 in the game held in Dhaka, Bangladesh under the SAFF Championship. 
Similarly, the captain of the national team, Rohit Chand, expressed that his team will win against Pakistan, which is a tough opponent. 
Pakistani captain Hasan Basir said he was positive for the match against Nepal and said his team would perform well.
This will be Nepal's 50th match to be played at the Dasharath Stadium.
No ads found for this position
Facebook Comment
---
No ads found for this position