North Korea fires missile after announcing 'fiercer' response to US and allies
No ads found for this position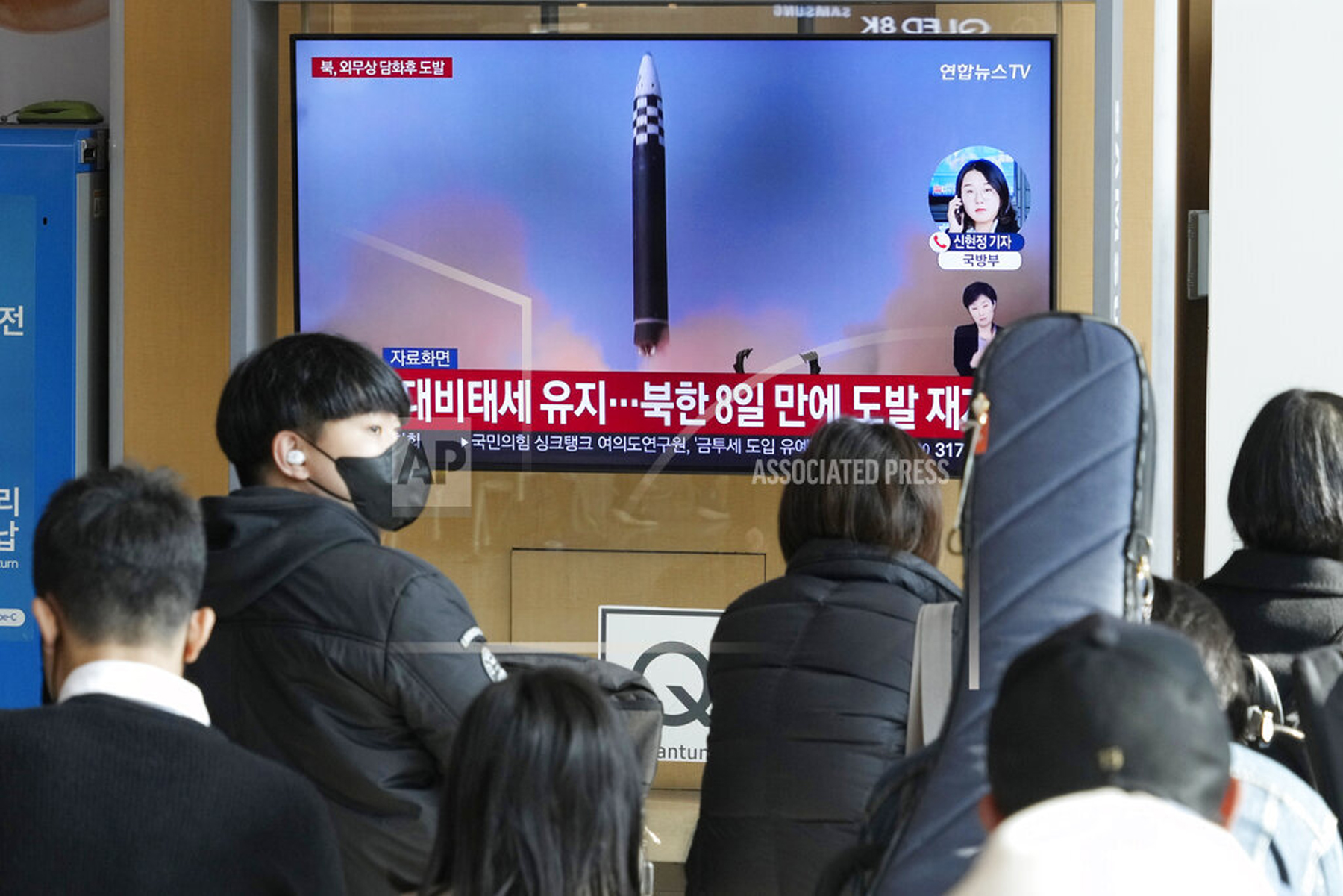 A TV screen shows a file image of North Korea's missile launch during a news program at the Seoul Railway Station in Seoul, South Korea, Thursday, Nov. 17, 2022. (AP Photo/Ahn Young-joon)
---
No ads found for this position
Kathmandu, November 17. North Korea on Thursday fired a short range ballistic missile towards its eastern waters. The country earlier announced there will be 'fiercer' response towards US and their allies; as US committed for security towards South Korea.
Further, North Korean Foreign Minister Choe Son Hui warned Thursday the recent meeting of leaders of US, South Korea and Japan on the sidelines of a summit only would leave tensions in the Korean Peninsula to be 'unpredictable'.
While South Korea's Defence Ministry responded saying the objective of the meeting was to deter growing nuclear threat from the north, Japan's foreign ministry said such missile firing threatened peace and safety of Japan.
Earlier, the leaders of US, Japan and South Korea met on the sidelines of a summit on Sunday to discuss the threats from North Korea.
No ads found for this position
Facebook Comment
---
No ads found for this position