Poem of the week: "Moon" by Shyam Gaire
No ads found for this position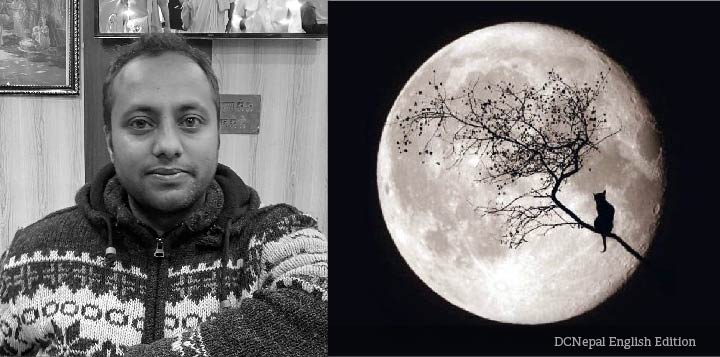 No ads found for this position
Dear moon,
Please hear My tune
From the bottom of my heart,
To push my wondering though.
Why you fall on earth only silence?
Where mode of ignorance makes violence,
Dear moonlight,
Could you drop message above violence?
In full Moon days,
With the help of your face,
Lot's of towering personality wrote about their girlfriend;
Then, fall in love,
Like the drops of dew,
Falling tears,
Within romantic layers,
Secret feeling which pushes lovers into subtle affair,
Which push lover from miles from there.
Moon rises for a long time with same pace,
Although, why habitat of love can't survive with familiar place?
No ads found for this position
Facebook Comment
---
No ads found for this position