Paanchpokhari Climate Change Conference issues 11 point declaration
No ads found for this position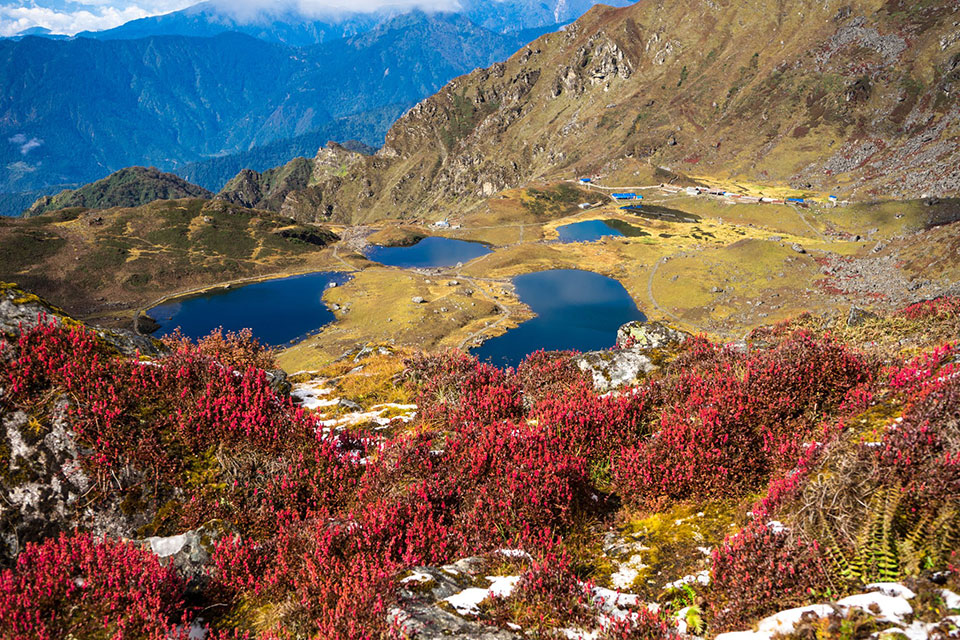 No ads found for this position
Sindhupalchowk, December 20. Stakeholders have spoken of the need for one and all to remain aware and alert while pointing out that climate change could have a greater impact on the Himalayan region. 
Stating that disaster prevalence was more in the Himalayan region in the past, they underscored measures to minimize the risks of disasters triggered due to climate change. 
The stakeholders expressed their views at a climate change and disaster risk minimization conference that was organized at Nagitham Danda, a tourist spot at Paanchpokhari, in Sindhupalchowk district. 
Paanchpokhari Thangpal Rural Municipality organized the conference that concluded on Tuesday issuing an 11-point declaration. 
The conference was organized with the theme 'Nature exists if even we do not exist, but we may not exist if nature does not exist'. 
Pramod Bhattarai, a conservation officer in Langtang National Park, Poonalal Chaurasiya, assistant forest officer at the District Forest Office, Sindhupalchowk, Paanchpokhari Thangpal rural municipality Chairperson Tashi Lama and former mayor of Melamchi Municipality Dambar Aryal among others aired their respective opinions about the effects of climate change and highlighted the role of the community of humans to minimize the risk emanating from climate change. 
The declaration states that Paanchpokhari Thangpal rural municipality will be declared a clean area and proper management of garbage will be carried out. 
Furthermore, the act of dumping waste in public places and rivers, streams, etc will be discouraged. Similarly, water sprouts within rural municipality areas will be mapped and a conservation campaign spearheaded. 
Likewise, early evaluation of potential disasters in the rural municipality will be conducted for early preparedness and activating mechanisms for effective post-disaster rescue, relief, reconstruction, rehabilitation operation and promotion of greenery among others have been mentioned in the declaration, according to the organizers.
Except for the headline and the cover photo, this story has not been edited by DCNepal staff and is published from a syndicated feed by National News Agency.
No ads found for this position
Facebook Comment
---
No ads found for this position