President Bhandari pays tribute to King Prithivi of Gorkha, the founding father of Nepal
No ads found for this position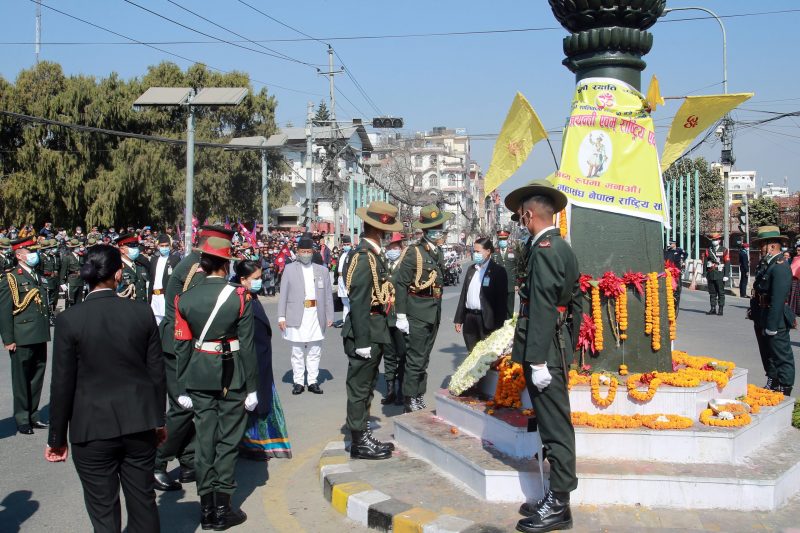 Photo: RSS
---
No ads found for this position
Kathmandu, January 11.  President Bidya Devi Bhandari has extended tribute to the leader of the National Unity Campaign, Prithvi Narayan Shah, on the occasion of the 301st Prithvi Jayanti and National Unity Day.
In a message today, the President has opined that the ideals of Prithivi Narayan Shah's values can serve as a model for creating a self-sufficient economy, empowering the populace, and managing effective foreign relations.
"We should all recognize the historical reality that an independent and sovereign Nepal was made possible due to the campaign of nation-building initiated by the then King of Gorkha, Prithivi Narayan Shah, and carried ahead by our heroic ancestors for many decades," Bhandari said.
No ads found for this position
Facebook Comment
---
No ads found for this position