Red Cross announces financial aid to 300 victim families of recent earthquake in Doti, Achham and Bajhang
No ads found for this position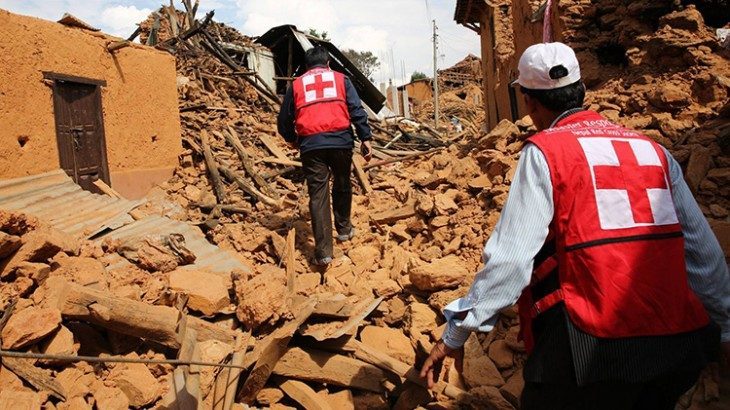 No ads found for this position
Kathmandu, January 11. Nepal Red Cross Society (NRCS) in collaboration with the International Federation of Red Cross and Red Crescent Societies, is preparing to construct temporary makeshift shelters for earthquake victims in Doti, Achham and Bajhang districts.
The three districts were hit on November 9 by an earthquake of a 6.6 magnitude. The epicenter of the earthquake was located at Gairagaun of Doti. A total of 300 families were affected by the earthquake, according to NRCS data. It was identified that 200 families in Doti, 50 families in Achham, and 50 families in Bajhang all needed financial aid.
According to NRCS, each of the 300 families will receive a total of Rs 98,600. Rs 73,000 will be used to build a temporary shelter, Rs 15,000 will be used for basic essentials, and Rs 10,000 will be used to build a toilet.
NRCS also informed reporters that 400 vulnerable persons have been identified for an additional financial aid of Rs 15,000 each. "Vulnerable people, including new mothers, expectant women, and people with disabilities shall receive aid money in their personal bank accounts,' NRSS confirmed.
No ads found for this position
Facebook Comment
---
No ads found for this position