Hulaki Marga: 83 percent completed in 14 years
No ads found for this position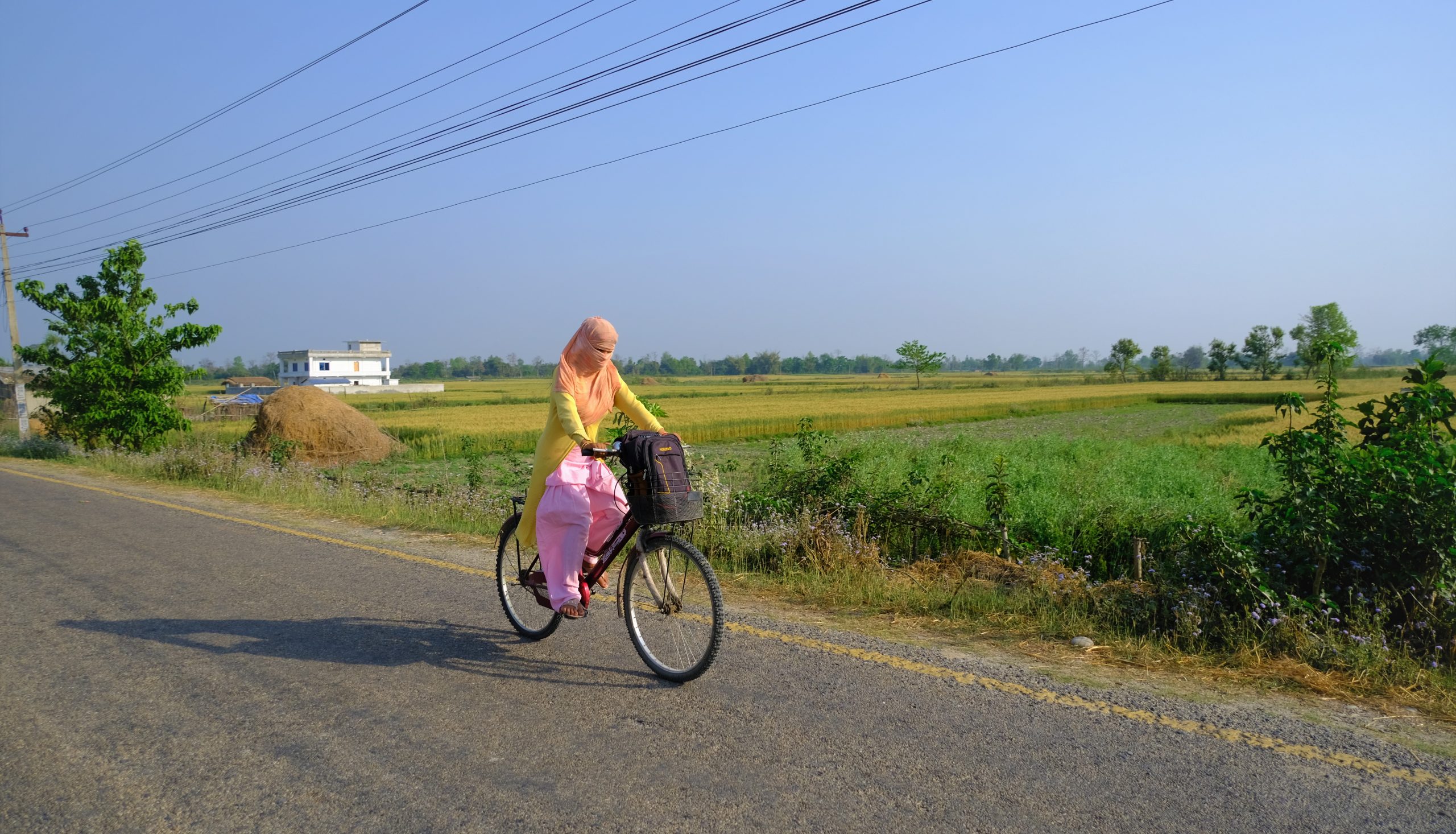 Hulaki Marga road stretch between Orali bazaar and Rajapur bazaar in Bardia. Photo: Simon Paudel/ DCnepal
---
No ads found for this position
Around one and a half decades into construction, 83 percent of work on the Postal Highway has been completed. It takes around three years for the national pride project to complete, it has been said. 
Under the project considered to be a base for the prosperity of the Tarai Madhes, the construction of 910 kilometers of road and 115 bridges have been over. 
COVID-19, disputes in the project location, and the border blockade are blamed for the delay, said Dharmendra Kumar Jha, chief of the Postal Highway Directorate. The construction of around 250 kilometers of road has yet to be contracted, and work on around 500 kilometers is underway, said the Directorate. 
Negligence of the contractors in some cases is blamed for the delay, said Jha, adding that in some other cases, the contract was extended from time to time. 
Chief Jha said although there was an arrangement to extend the deadline even after the project was not completed within the deadline due to laws in past, now the construction company could be fined for its failure to complete work within the deadline. 
The construction company could face action accordingly if the construction company fails to complete the determined task during the extended period, he shared. 
Now, around 500 km of road is under construction under the project. According to the Directorate, the contract would be canceled if work is not carried out as per the schedule. 
According to the Project, a target has been set to construct 27 bridges and to blacktop 160 km of road in the current fiscal year. 
The latest deadline has been extended till the current fiscal year 2079/80. Chief Jha said COVID-19 has affected this project like other many development projects.
Except for the headline and the cover photo, this story has not been edited by DCNepal staff and is published from a syndicated feed by National News Agency.
No ads found for this position
Facebook Comment
---
No ads found for this position