United Nations new report on Human Trafficking shows SHARP decline in global incidents
No ads found for this position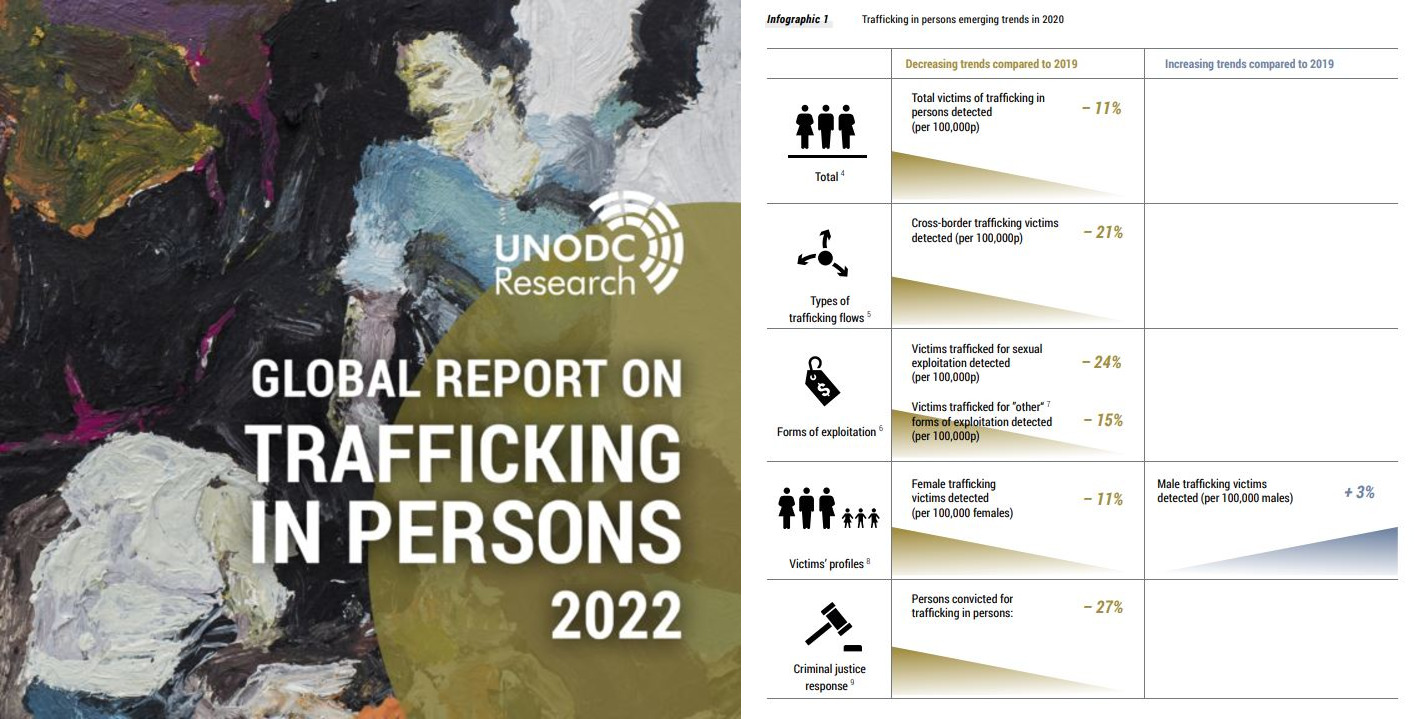 No ads found for this position
Kathmandu, January 25. United Nations Office on Drugs and Crime (UNODC) published a new report on Tuesday which showed that the coronavirus pandemic has caused a decline in worldwide human trafficking incidents.
The report claims that the pandemic and the associated lockdown restrictions provided very low opportunities for human traffickers to operate. Due to this, the number of trafficking victims globally dropped by 11 percent in 2020 from 2019. Similarly, the number of persons convicted of human trafficking also dropped by 27 percent in 2020.
"11% reduction in the number of victims detected compared to 2019
59% reduction in East Asia and the Pacific
40% reduction in North Africa and the Middle East
36% reduction in Central America and the Caribbean
32% reduction in South America
12% reduction in Sub-Saharan Africa" the report writes.
The countries with middle- and low-income levels experienced the most decline, particularly those in South Asia, Central America, the Caribbean, and South America. "This change in trends could be the result of three different factors affecting especially low and medium-income countries during the pandemic:
Lower institutional capacity to detect victims,
Fewer opportunities for traffickers to operate in lockdown
Some trafficking activities might be moved to less likely to be detected locations." the report states
Click here to read the full report entitled "GLOBAL REPORT ON TRAFFICKING IN PERSONS 2022" published by United Nations Office on Drugs and Crime on January 24, 2022.
No ads found for this position
Facebook Comment
---
No ads found for this position