Dhap reservoir in Shivapuri National Park; New winter source for Bagmati river (Photo Feature)
No ads found for this position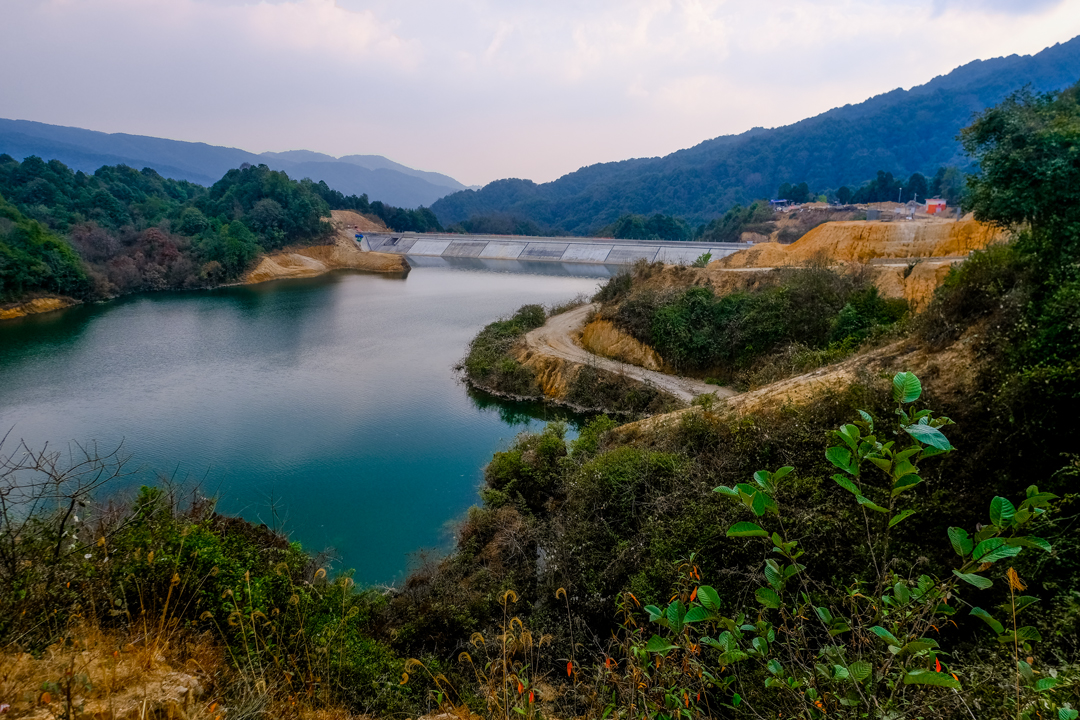 No ads found for this position
Kathmandu, March 10.  The Dhap Dam, Nepal's first concrete face rock-filled dam, is situated in the northwest corner of Shivpuri National Park. It is a vital component of the Bagmati River Basin Development Project.
The key objective of the dam is to keep the Bagmati river flowing smooth and clean throughout the dry season. During the monsoon season, the dam's reservoir collects a large amount of rainwater from small streams. Throughout the dry season, the dam supplies water to the Bagmati river. As a result, water quality, as well as the biodiversity of the river, are maintained throughout the year.
According to the technical data, the reservoir covers an area of 158 ropanis (8 hectares) of land and has a full capacity to hold 86.1 million liters of water. It is designed to supply water at a rate of 40 liters per second for about eight months during the dry season.
The construction of the Dhap dam began in 2015 with a cost estimation of 45 million Nepali rupees. The construction started with the financial support of the Asian Development Bank. In 2023, the construction of the main structures has already been completed. The construction of secondary structures is currently in progress.
Dhap Reservoir has recently become a popular destination for young people. On weekends and holidays, there is a large crowd of young people in the dam area. There are several hiking and motor trails that lead to the dam. Those who want to visit Dhap Dam must first reach Sundarijal, a market in Kathmandu's northeastern part. 
A standard ticket costs Rs 100 for a person and Rs 150 for a motorcycle. If one wishes to travel by motorcycle or jeep, one must drive 22 kilometers on a decent gravel road, which takes approximately 1 hour and 30 minutes. Smaller vehicles such as city cars and scooters may struggle on the bumpy road.
No ads found for this position
Facebook Comment
---
No ads found for this position