Nepali President Bidya Devi Bhandari to leave Shital Niwas today
No ads found for this position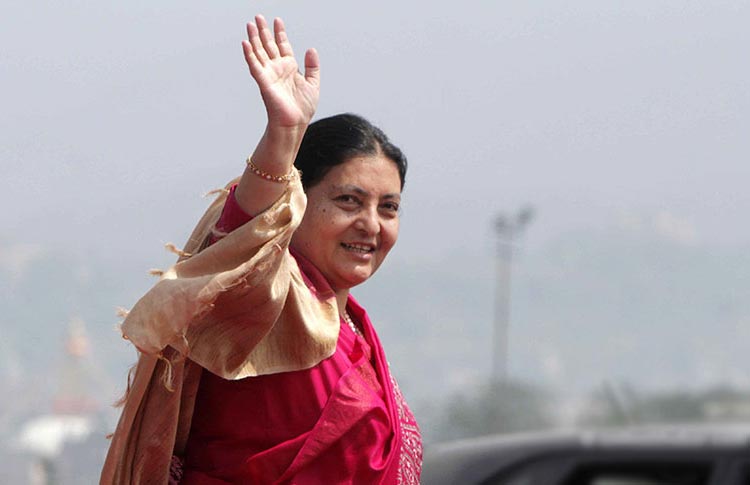 No ads found for this position
Kathmandu, March 13. Bidya Devi Bhandari's historic seven-year tenure as Nepal's first woman president came to an end on Sunday night. Today, she will leave the official presidential residence, "Shitalnivas," after administering the oath to the newly elected President Ramchandra Paudel.
Bhandari was elected as the country's second president by the parliament on October 28, 2015, succeeding Ram Baran Yadav, who held the position from 2008 to 2015. She was then re-elected for a second term on March 13, 2018, after receiving an overwhelming majority of 39,275 votes.
In 2023, Bhandari was re-elected for the third term, but the constitution of Nepal only allows the president to have a five-year term and run for office for a maximum of two terms.
She is the first president to be elected after the promulgation of the Constitution of Nepal and the first and only Nepali woman to hold the highest office in the country. Furthermore, she is the first and only woman to become president for two terms in Nepal's seven-year-long federal republican exercise, and the twenty-sixth woman in the world to lead a country as the head of state.
No ads found for this position
Facebook Comment
---
No ads found for this position