Vice Presidential Voting begins in Kathmandu, Results to be announced today
No ads found for this position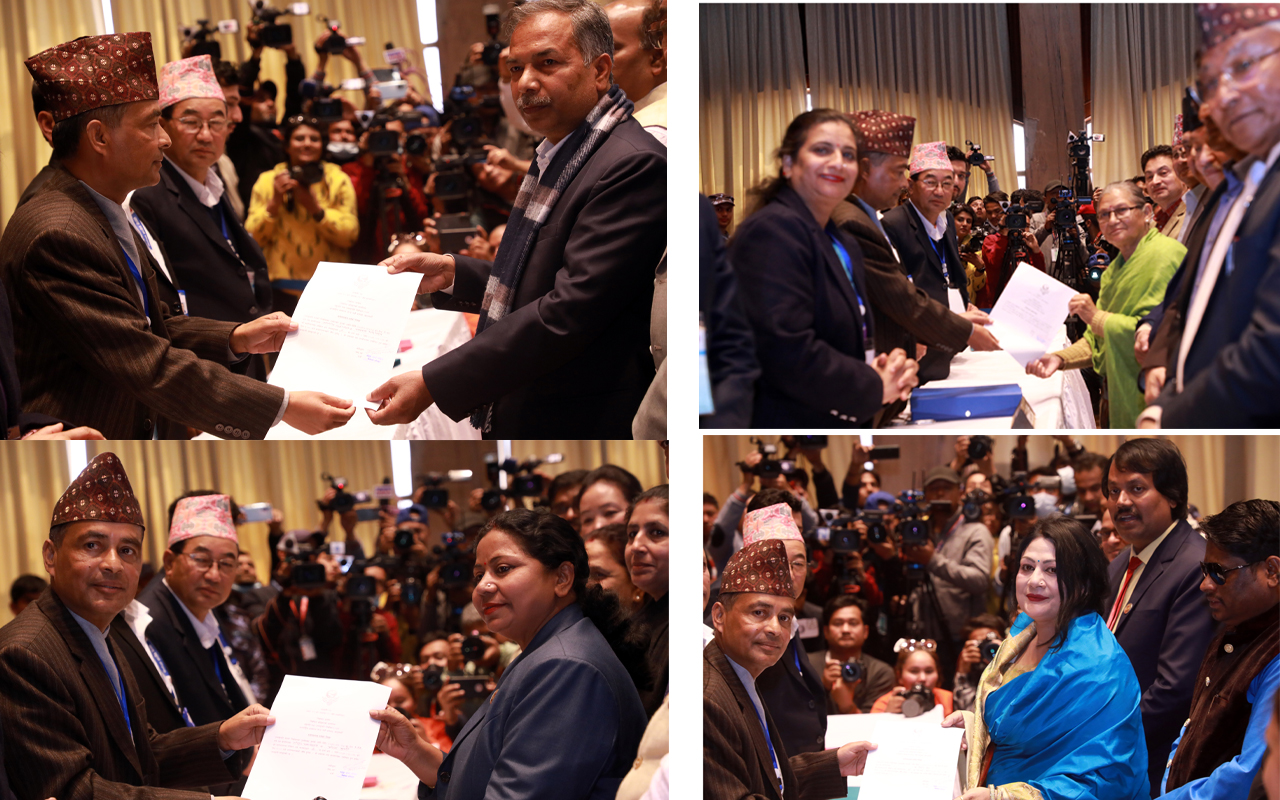 No ads found for this position
Kathmandu, March 17. Nepal's third vice-presidential election is currently in its voting phase. 
Members of the federal and provincial parliaments have started to gather on the premise of the International Conference Centre in New Baneswar to vote in the election.
"The voting process will begin at 10 am at the Lhotse hall of the center. The parliamentary members who are lined up at the center will be allowed to cast their vote till 3 pm today," Assistant Election Officer, Amrita Kumari Sharma told reporters.
Candidates for the post of vice president: 
Ashtalakshmi Shakya of the KP Oli-led CPN-UML party
Mamta Jha of CK Raut's Janamat Party
Ram Sahay Prasad Yadav of the Janata Samajwadi Party.
Separate polling booths have been installed for federal and provincial members. "We have arranged two types of ballot papers, red colored papers for the federal parliament members, and green colored papers for the provincial members," Sharma said.
The total number of voters in the Vice Presidential election is 882, which includes 332 members of the Federal Parliament (House of Representatives and National Assembly members) and 550 members of the Provincial Assembly. A vote cast by a member of the Federal Parliament will carry a weight of 79, while a vote cast by a member of a Provincial Assembly will carry a weight of 48.
No ads found for this position
Facebook Comment
---
No ads found for this position