It is government's responsibility, not self-proclaimed experts, to determine size of the army: CoAS Sharma
No ads found for this position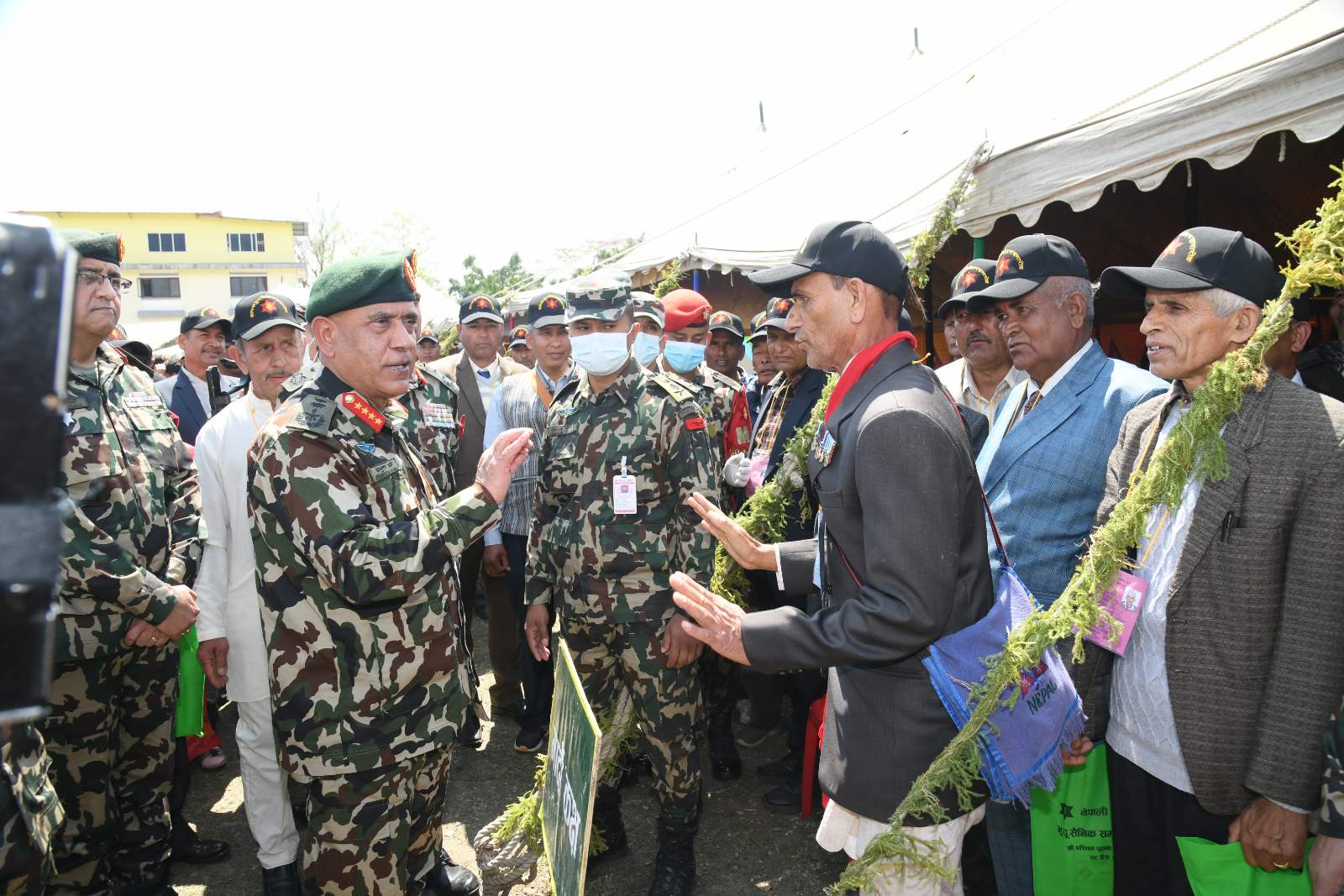 No ads found for this position
Kathmandu, March 24. Nepali Army Chief of Army Staff General Prabhuram Sharma, on Thursday afternoon, said that it was the responsibility of the government to determine the required size of army.
While addressing the Ex-Servicemen Convention-2079 at Western Division Headquarters in Pokhara, CoAS Sharma expressed his concern over the spreading of false rumors related to the strength of the Nepali army.
"It is not the job of self-proclaimed experts working in independent non governmental organizations to determine the size of the army required for the nation," Sharma urged the people to refrain from such propaganda and fake news.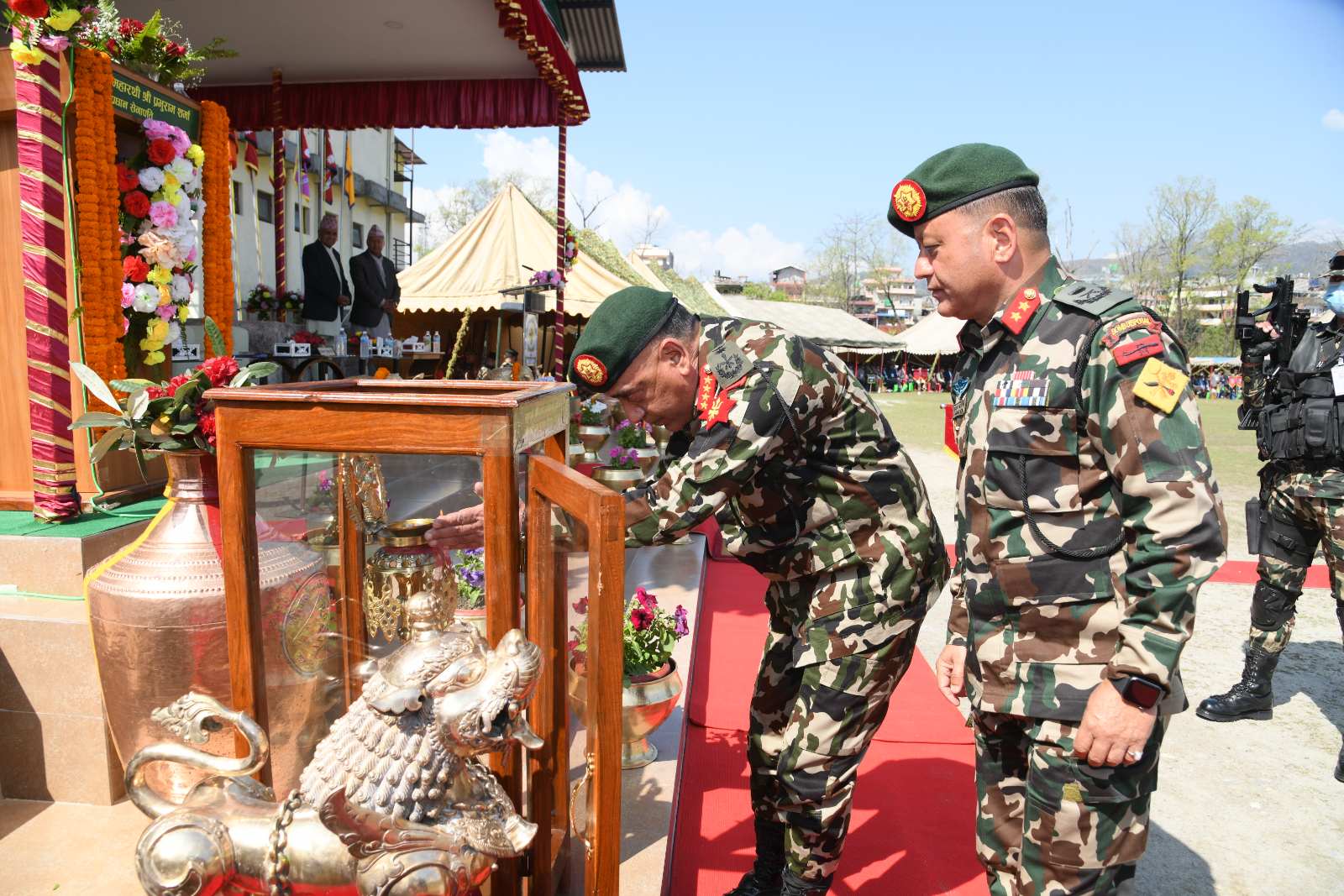 He further explained, "It is the role of the government to determine the required size and strengths of the country's army."
Earlier in February, while speaking at the ex-army convention in Butwal, CoAS sharma had urged the people to be alert and aware of misleading comments that downplay the Nepali Army's role, functions, and contributions to the nation."
Sharma also encouraged the retired military personnel to make full use of military knowledge, skills, and arts to help the society move forward. "The nation looks for the contribution of the army personnel even after retirement."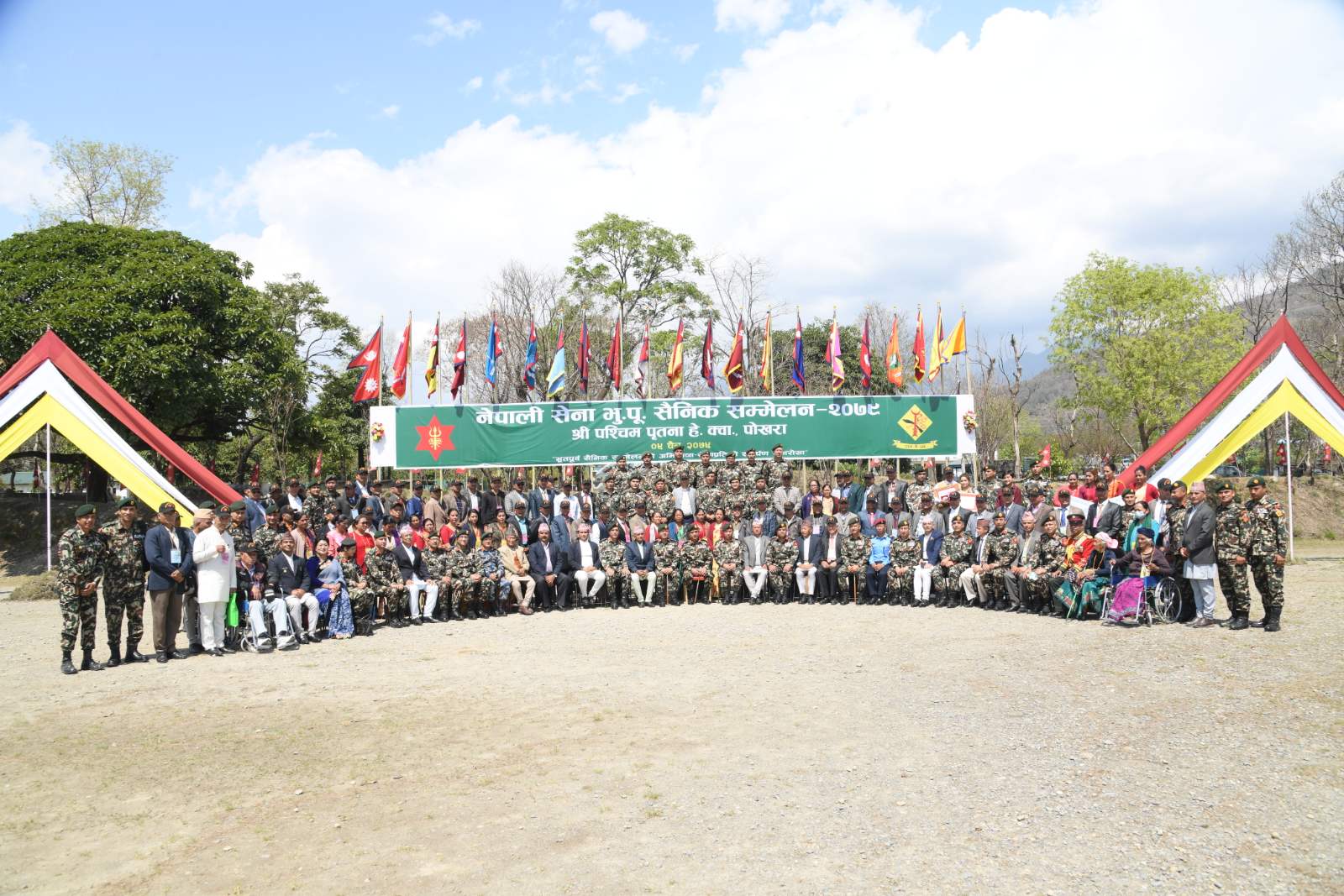 A total of 3,894 retired NA personnel from Manang, Kaski, Syangja, Parbat, Baglung, Myagdi, and Mustang districts attended yesterday's event at Fulbari barrack in Pokhara.
The Army Welfare Board organizes these conferences for ex-army personnel in different regions across the country. Currently, the NA has over 81,000 pensioners, and more than 15,800 receive family pensions.
Public should be aware of misleading comments about the Army: CoAS Prabhuram Sharma
No ads found for this position
Facebook Comment
---
No ads found for this position