'The Big Bang Theory' episode sparks controversy; Netflix gets legal notice over offensive remarks on Madhuri Dixit
No ads found for this position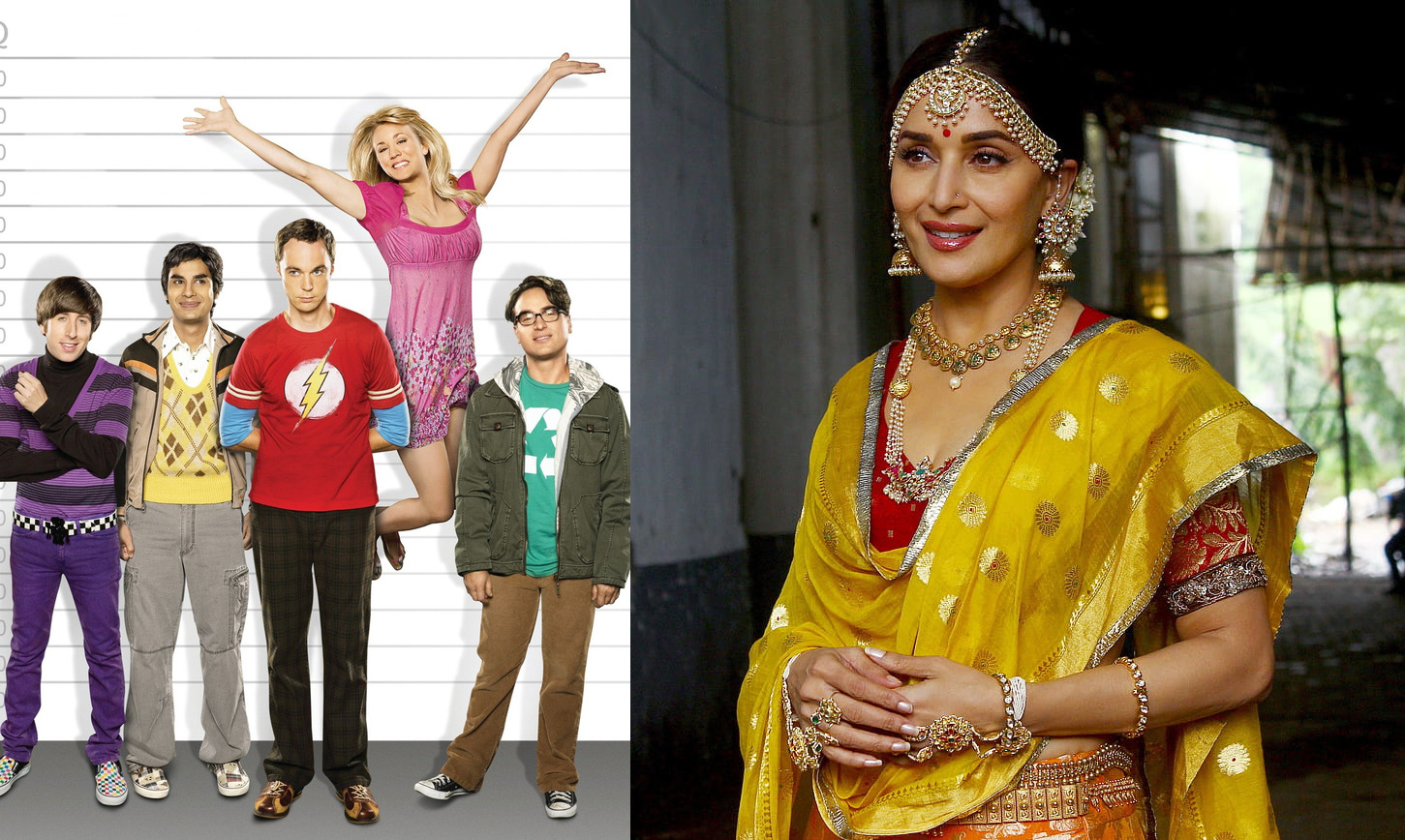 No ads found for this position
Kathmandu, March 28. Indian Political analyst Mithun Vijay Kumar has filed a lawsuit against video-streaming giant Netflix for the use of a "derogatory term" in an episode of the American sitcom 'The Big Bang Theory'.
Kumar claims that the first episode of season 2 contains disrespectful and defamatory comments that promote discrimination against women, specifically Bollywood actor Madhuri Dixit. 
Recently, I came across an episode of the show Big Bang Theory on Netflix where Kunal Nayyar's character uses an offensive and derogatory term to refer to the legendary Bollywood actress @MadhuriDixit. As a fan of Madhuri Dixit since childhood, I was deeply disturbed by the… pic.twitter.com/pvRCKd5Ne4

— Mithun Vijay Kumar (@MVJonline) March 22, 2023
In the episode, Kunal Nayyar's character Raj Koothrapalli and Jim Parsons's character Sheldon Cooper compare Aishwarya Rai and Madhuri Dixit, with Sheldon referring to Aishwarya Rai as a poor man's Madhuri Dixit and Raj Koothrapalli calling Madhuri Dixit a leprous prostitute. "As a fan of Madhuri Dixit since childhood, I was deeply disturbed by the dialogue. I found it highly derogatory and offensive towards Indian culture and women," Kumar wrote on Twitter.
Kumar has sent a legal notice to Netflix's Mumbai office, asking them to remove the episode. 'It is crucial to hold companies like Netflix accountable for their actions and to ensure they are sensitive to the cultural values and sentiments of the communities they serve,' Kumar told reporters.
No ads found for this position
Facebook Comment
---
No ads found for this position