Kathmandu comes alive with the vibrant Seto Machhindranath Jatra celebration (Photo Feature)
No ads found for this position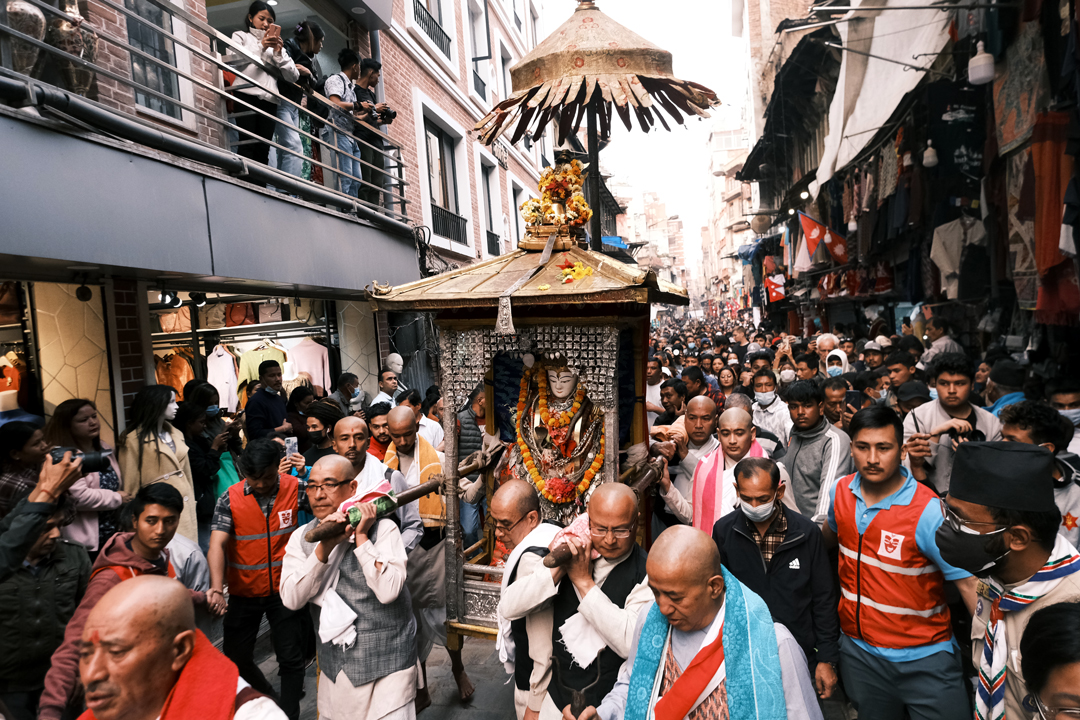 No ads found for this position
Kathmandu, March 29. The Seto Machhindranath Jatra, one of the most significant festivals celebrated in Kathmandu, commenced on Wednesday. The four-day chariot parade is dedicated to the "Janabaha Dyo," the divine force of the rain.
Every year during the Chaite Dashain festival, the icon of Seto Machhindranath is taken out from its home, the Seto Machhindranath Temple at Jana Baha.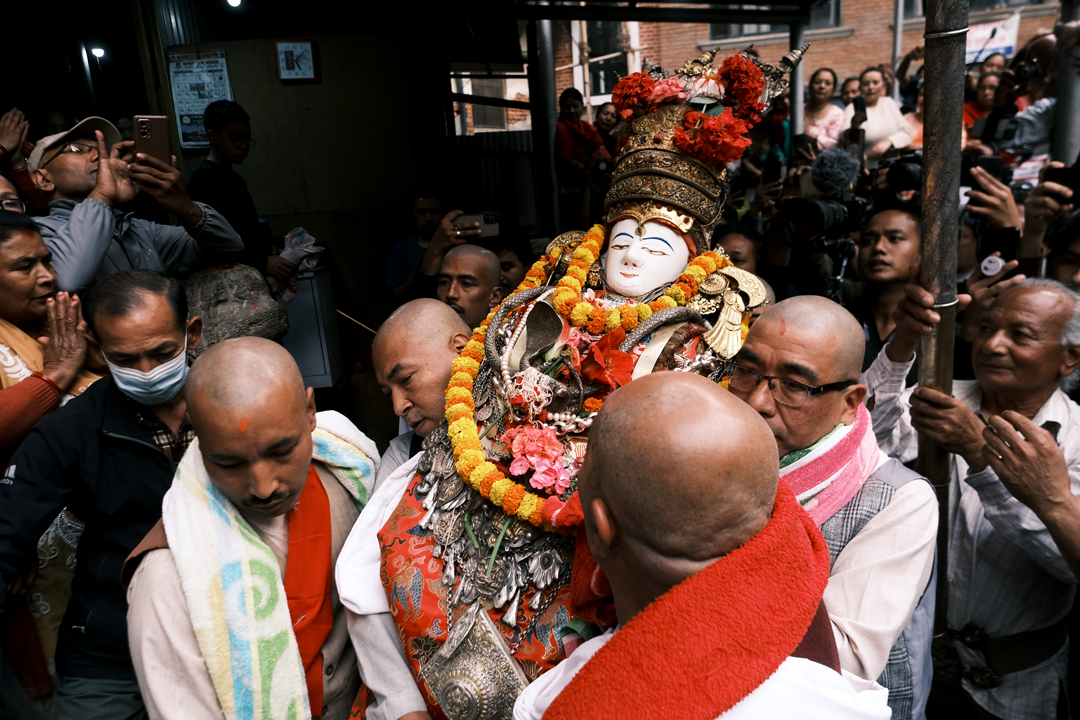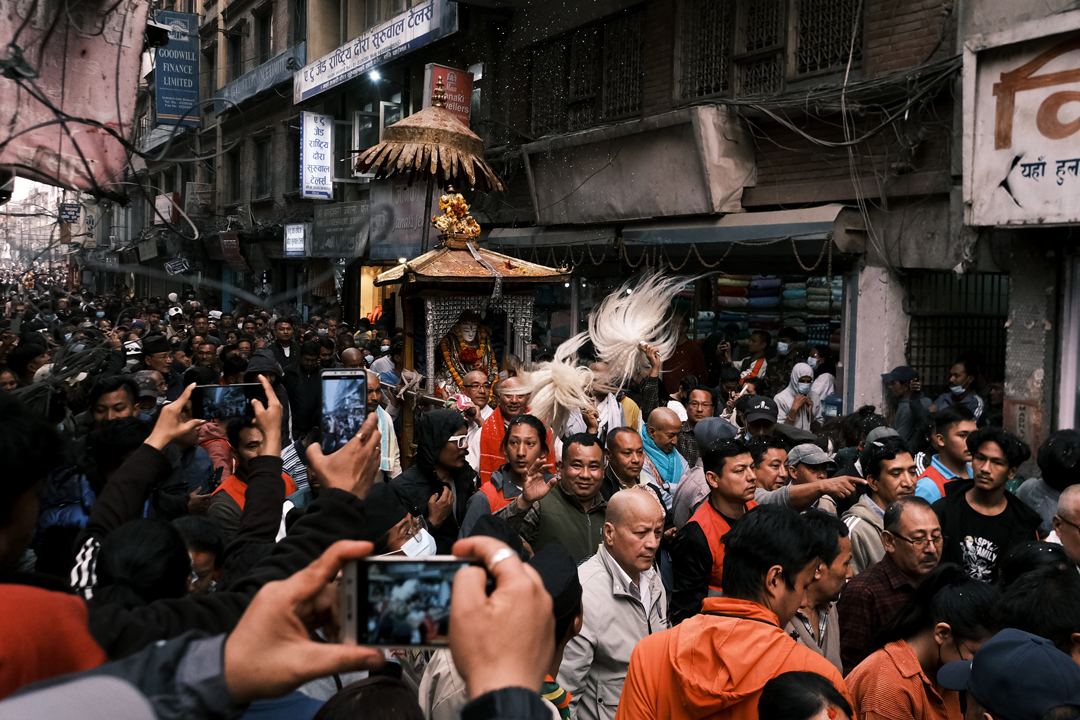 The deity is carried in a palanquin to Teen Dhara Pathsaal, where the actual parade begins. The palanquin is carried on the shoulders of the special Bajracharya priests, who are responsible for the regular worshiping and maintenance of the deity and the temple. From Janabaha, through Indra chowk, Ason, and Jamal, the deity is brought to the Teen Dhara Pathsaal in present-day Durbar Marg.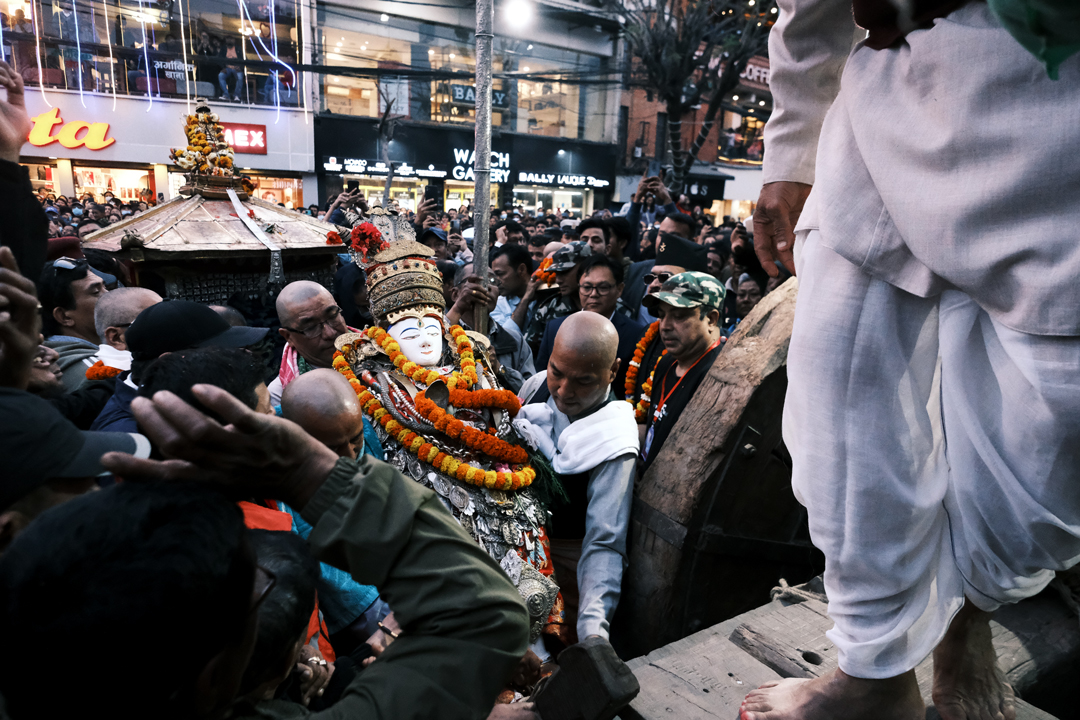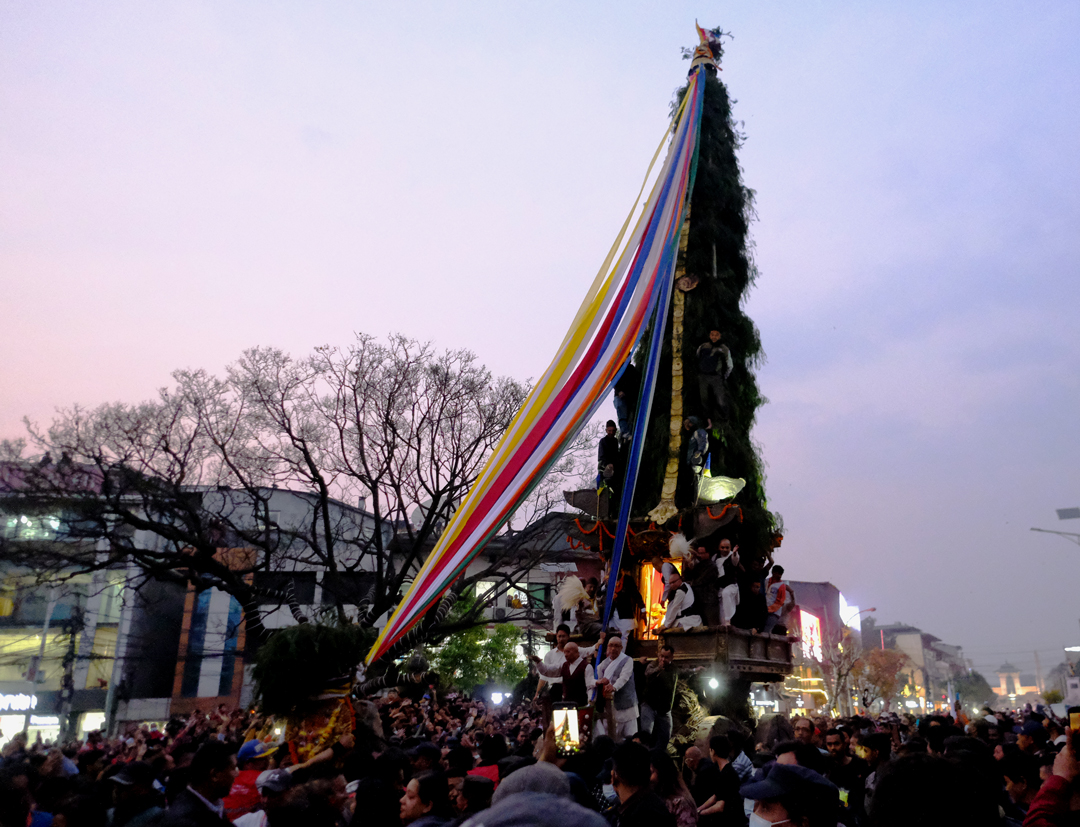 The deity is then placed on the first story of the special ten-story chariot built in Shikhar Shailee, a mountain-inspired design. Each of the stories is considered to be the abode of different gods. The chariot is supported by four huge wheels, each representing a separate icon of Bhairav, the lord of hostility.
On the first day of the Jatra, the chariot is pulled all the way from Durbar Marg through Ratnapark, Bhotahity, and is rested in front of the Annapurna Temple at Ason Chowk. The procession is accompanied by musical bands and a ceremonial guard of honor.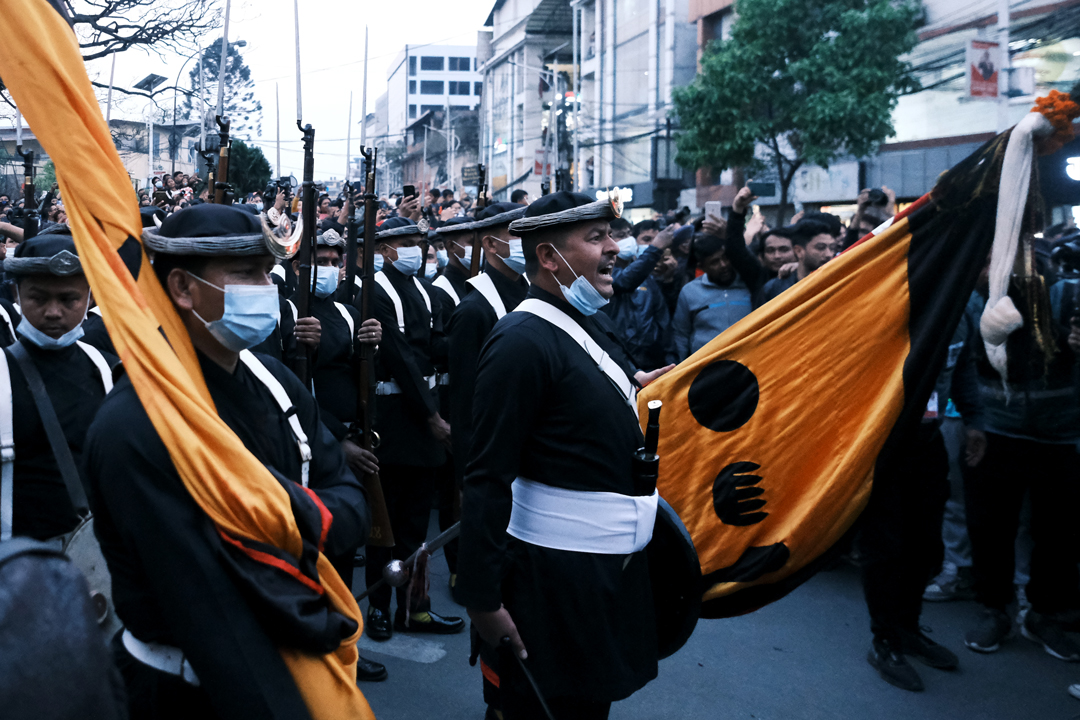 On the second day, the parade is taken out from Ason to Balkumari, Kel Tole, Indra Chowk, Makhan, and rests in Hanumandhoka. On the third day, it goes through Maru and Chikan Mugal to Lagan.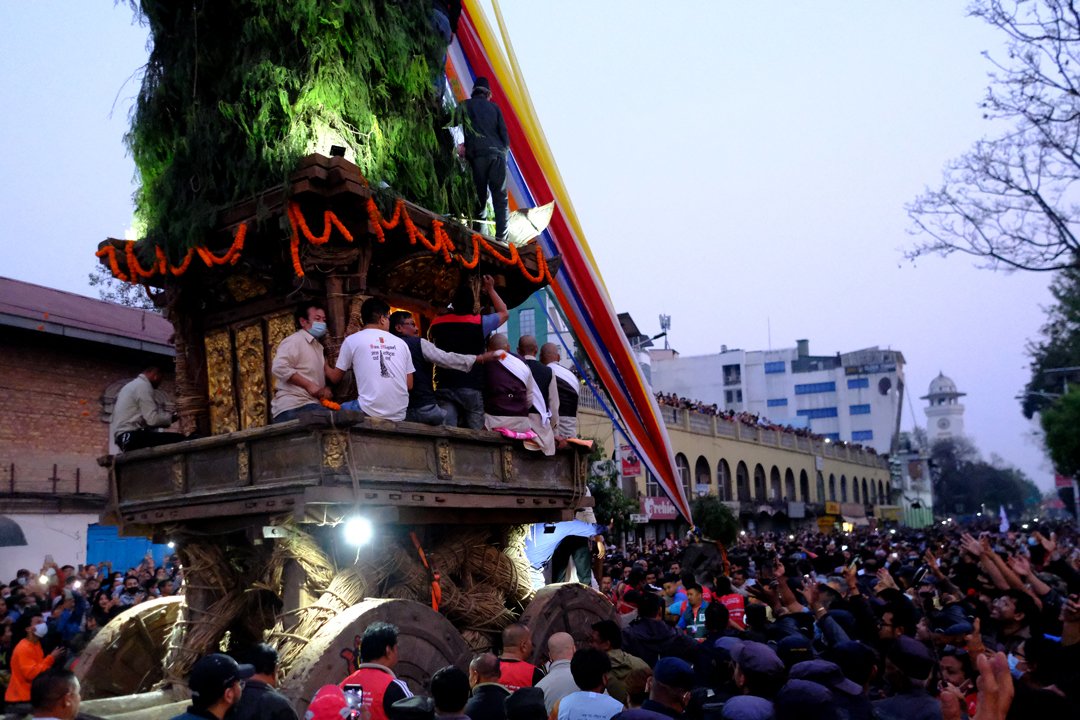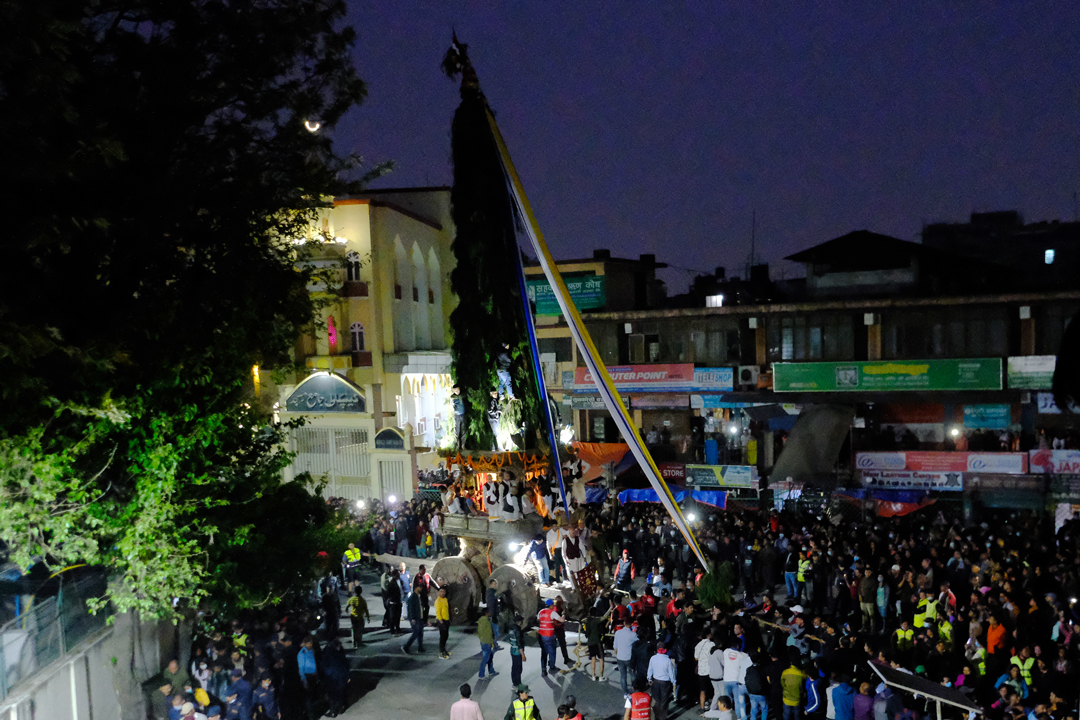 On the final day, after a special puja, the deity is taken back to Janabaha and restored to its temple. At each stop, devotees pay their respects and make offerings to the god residing in the grand chariot.
According to popular belief, the final day of the Jatra marks the complete end of winter and the beginning of the spring season. The new season arrives with the requirement of rain for the upcoming plantations and harvest.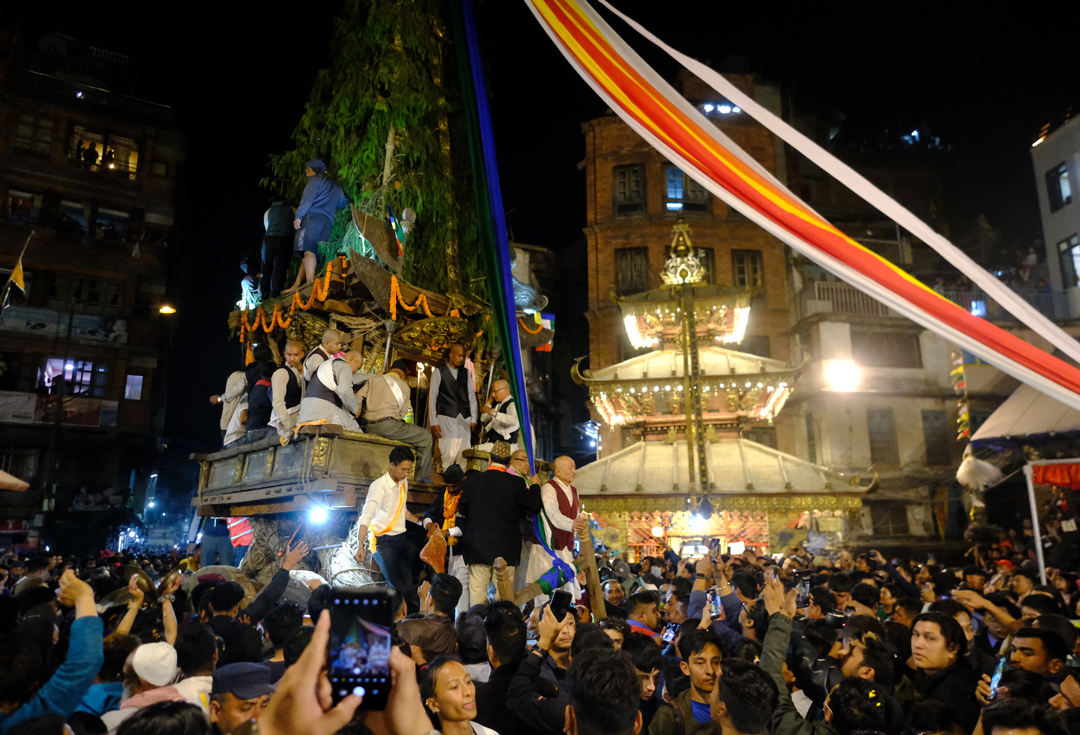 The chariot is dismantled after the Jatra, and its rebuilding process starts ten days before the next Chaite Dashain festival.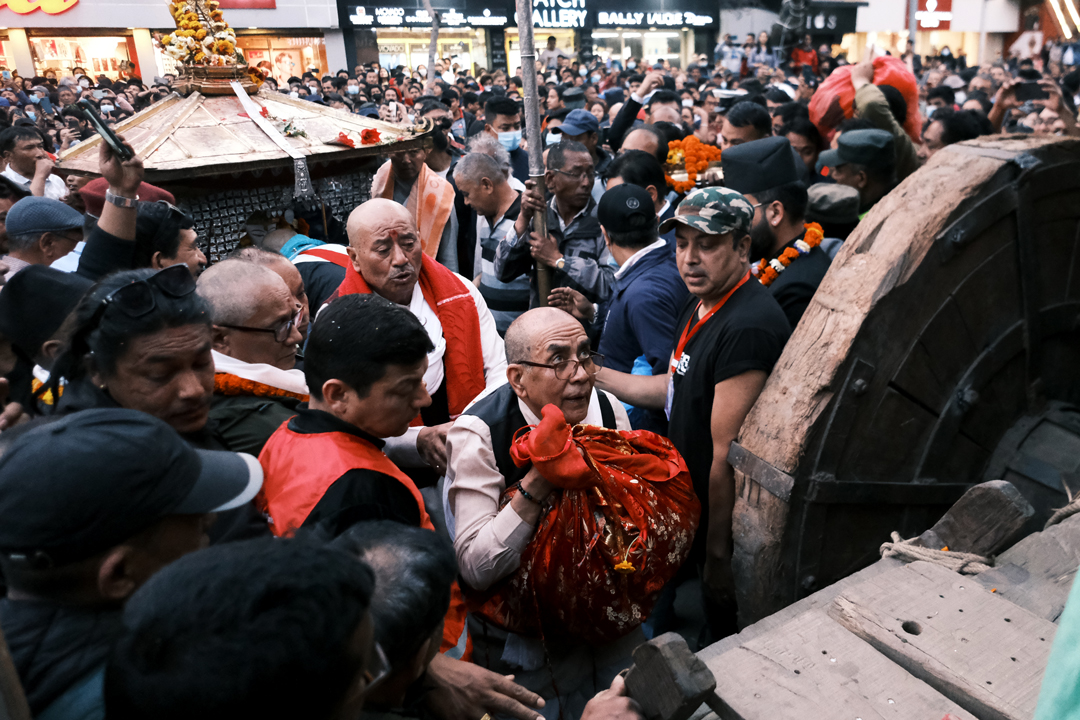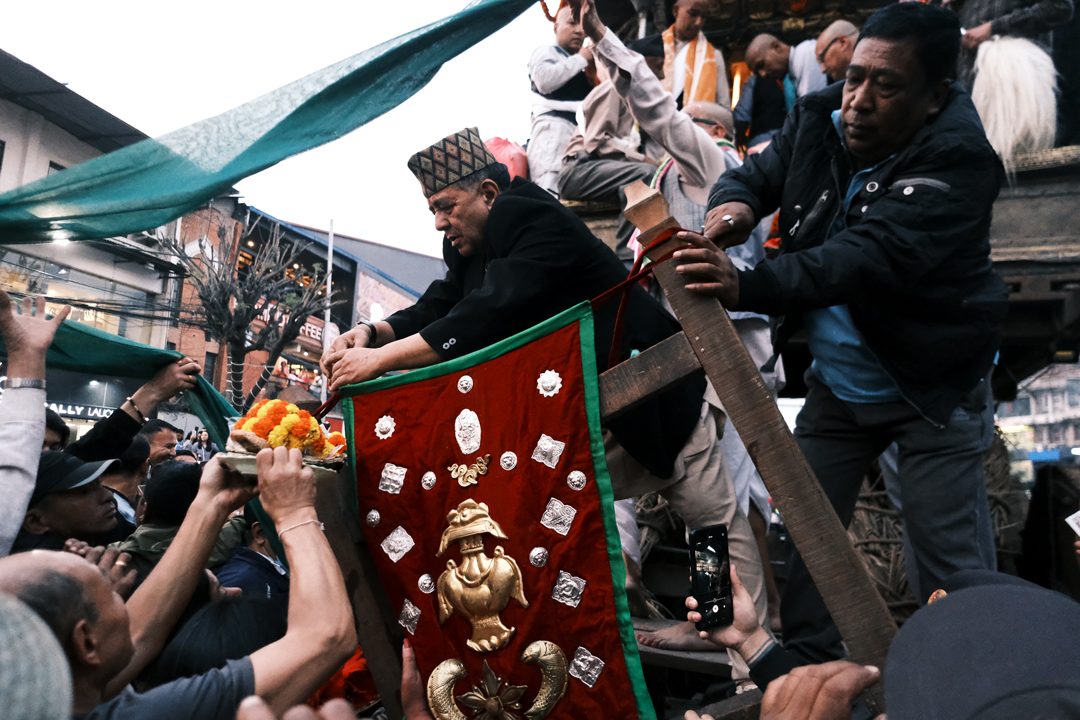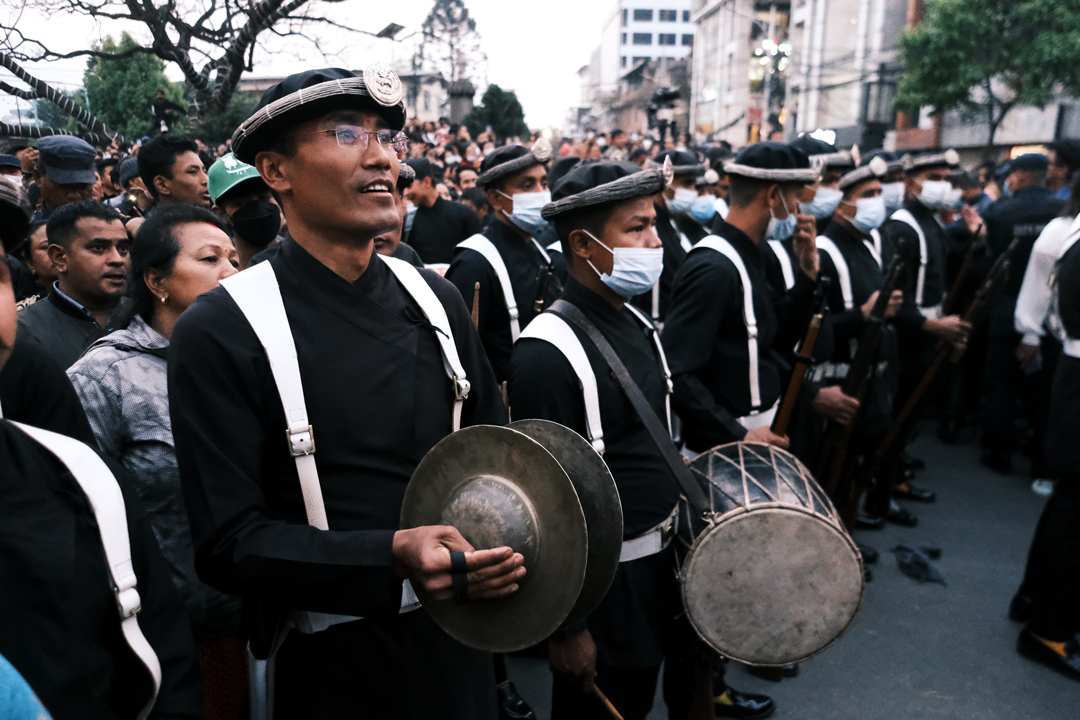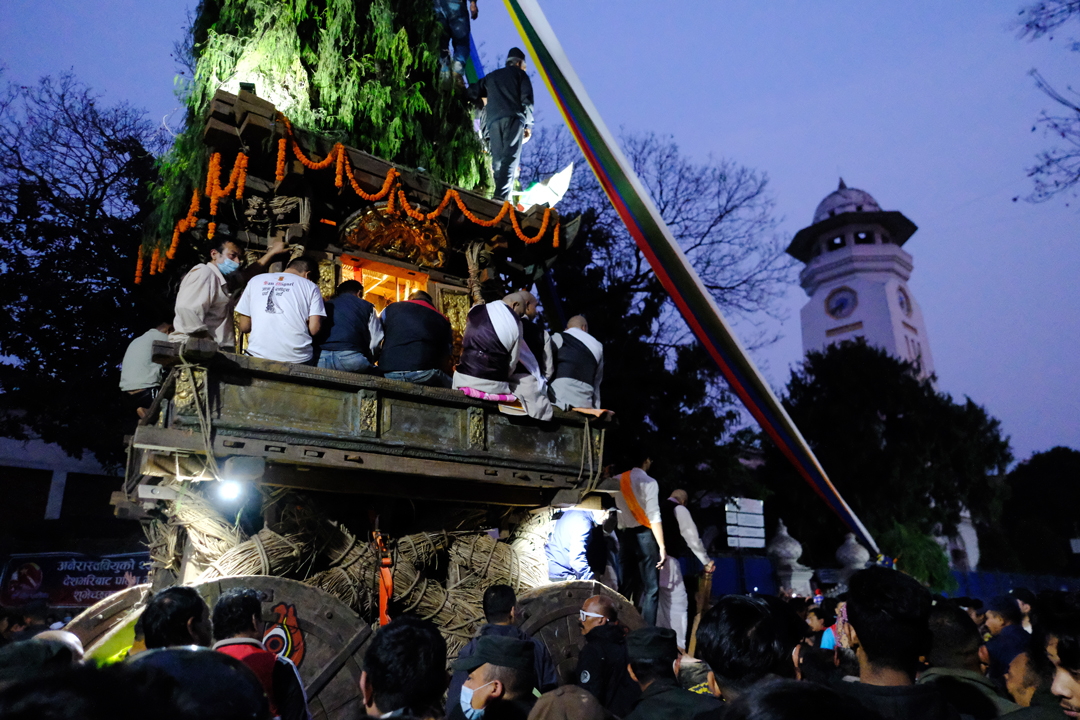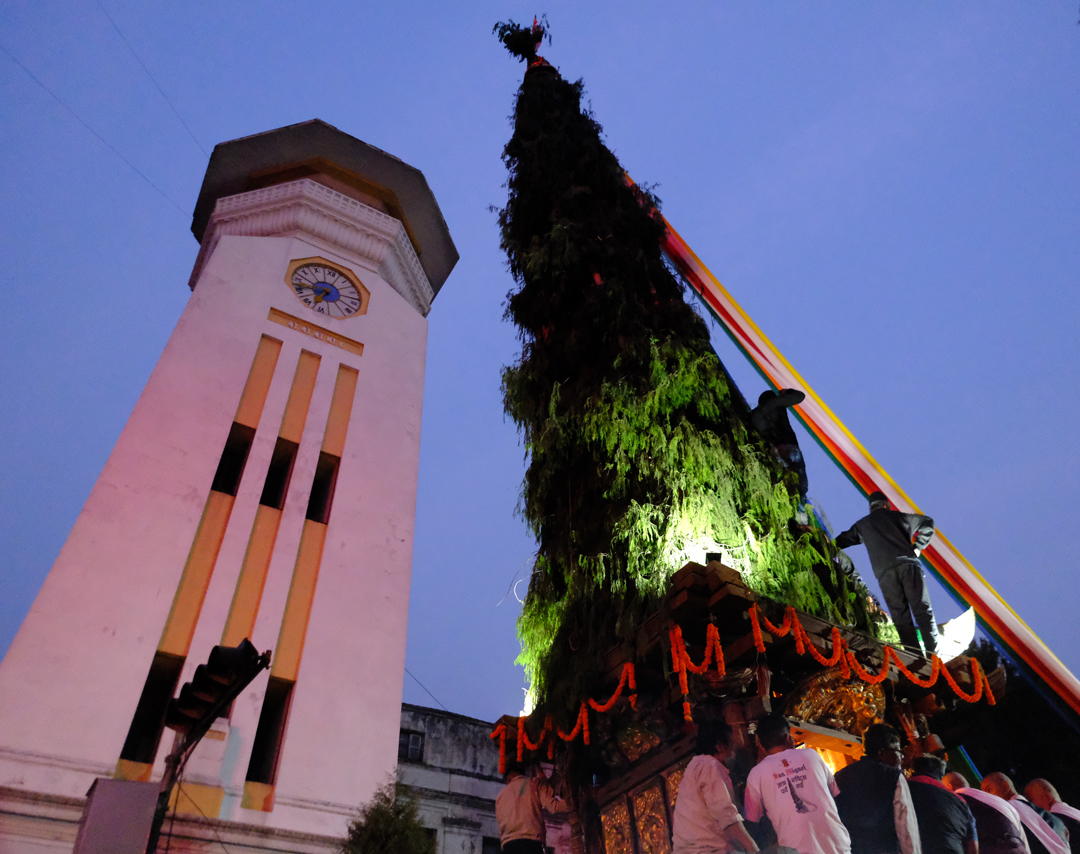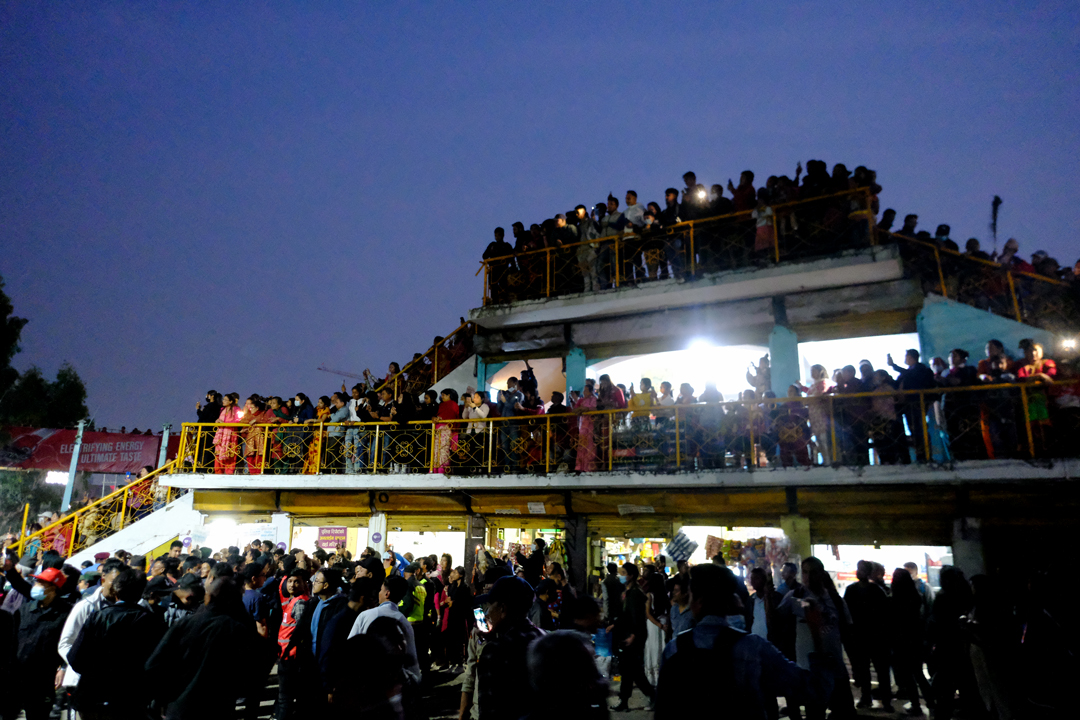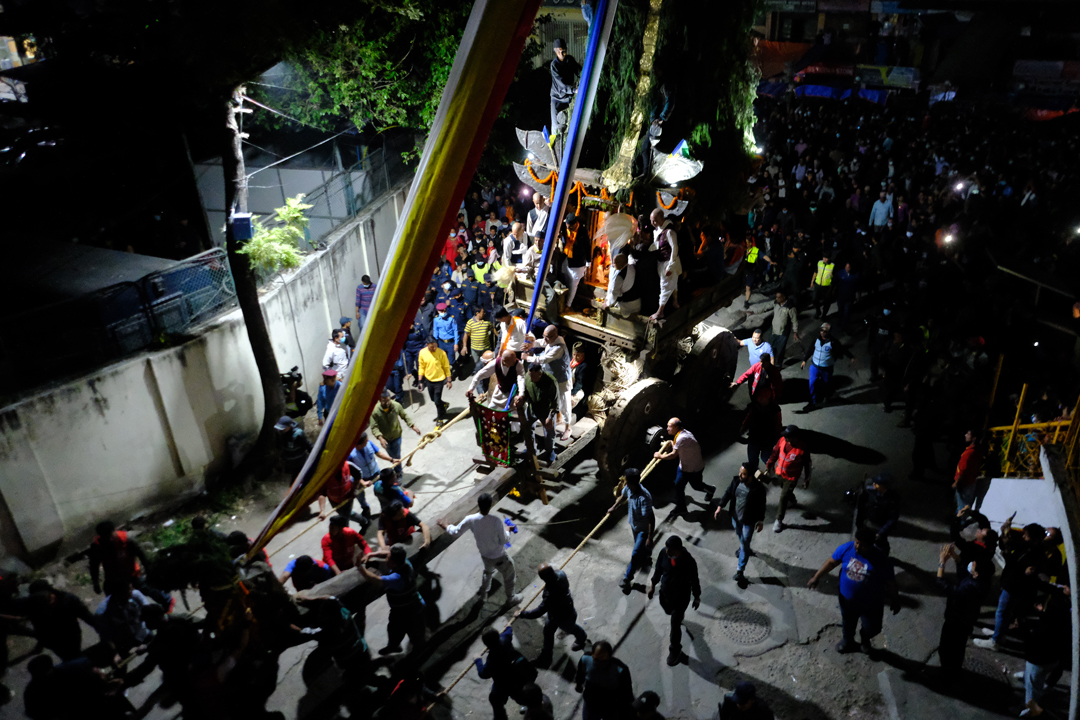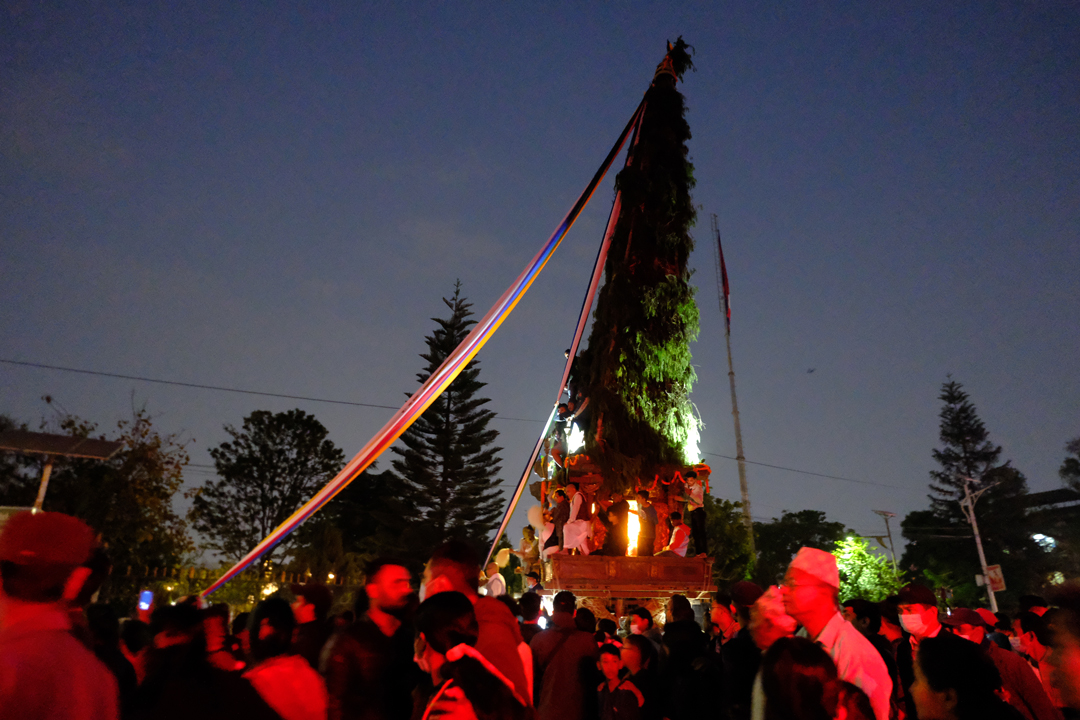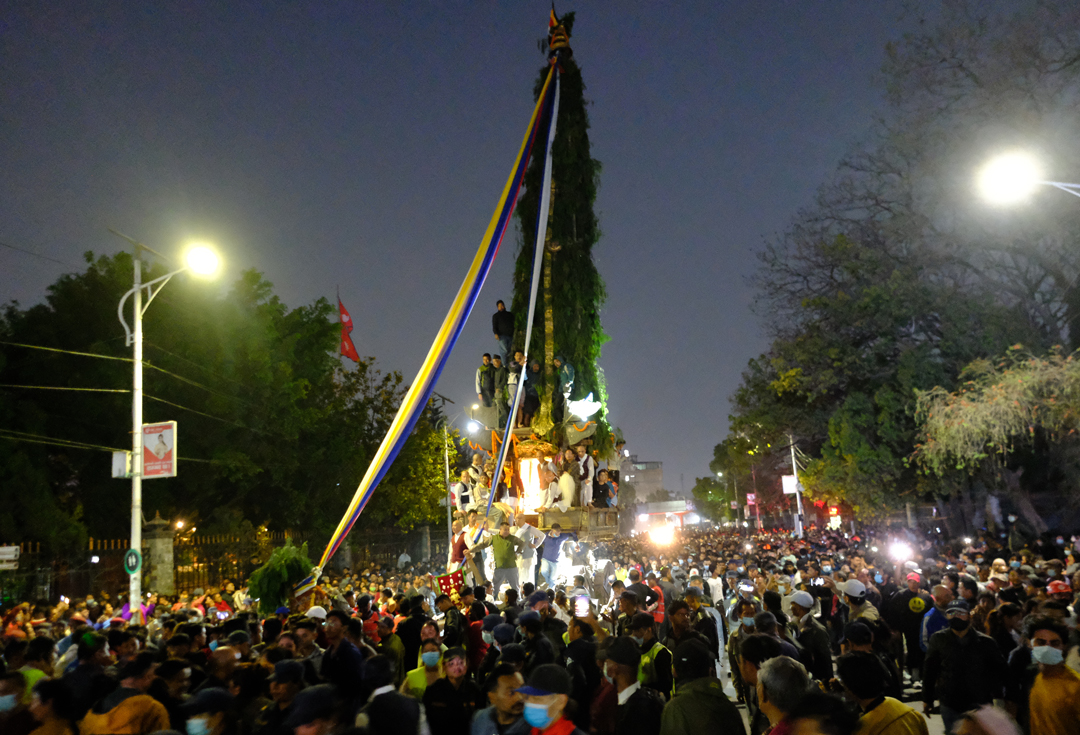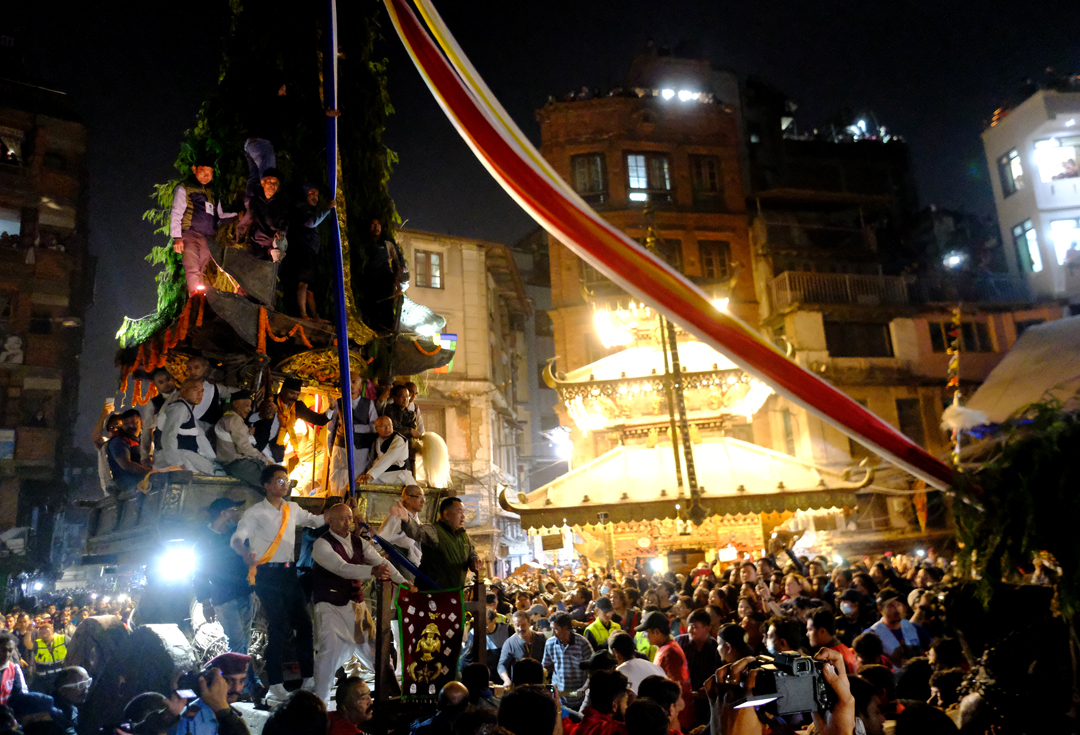 All Photos: Simon Paudel/ DC Nepal
No ads found for this position
Facebook Comment
---
No ads found for this position