4th National Ring Wrestling Maha Vidanta kicks off in Kathmandu
No ads found for this position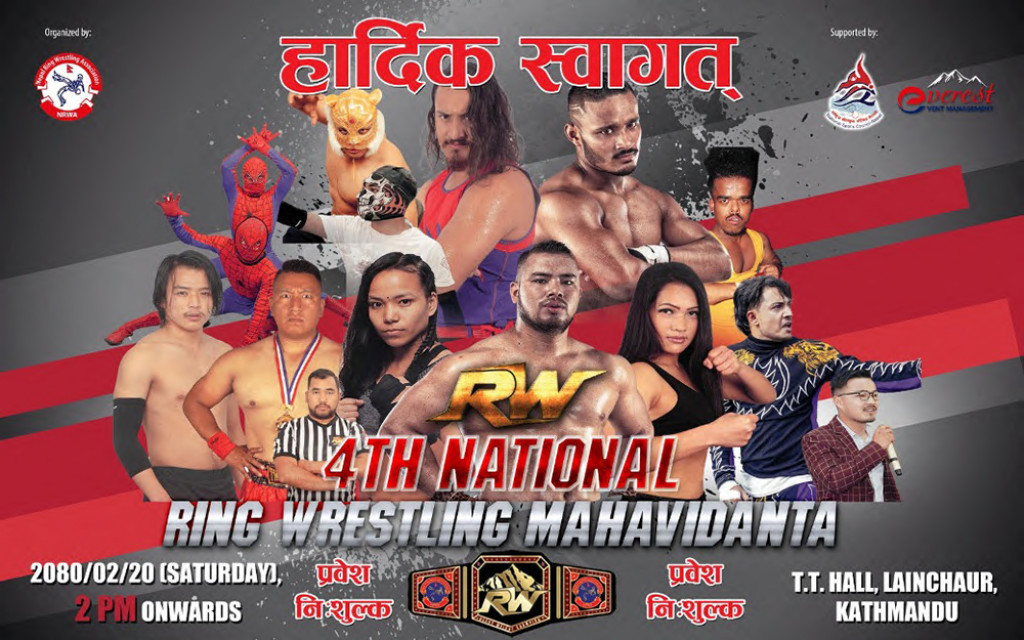 No ads found for this position
Kathmandu, June 4. The 4th national ring wrestling Maha Vidanta is currently underway at the National Table Tennis Training Center in Lainchaur, Kathmandu.
The competition showcases five categories: heavyweight, triple threat, hardcore, lightweight, and female, as confirmed by Subarna Shrestha, General Secretary of Nepal Ring Wrestling Association.
Cash prizes of Rs 155,000, Rs 125,000, Rs 100,000, Rs 80,000, and Rs 65,000 will be awarded to the winners of each respective category.
Prominent participants such as Nuwakote Tiger, David, X Hero, Sujal, CJ World, Akriti, Tanu, and Combat Karma are among the contenders.
The judging panel comprises Sanjay Maharjan and Rakesh BK, while Jeevan Tamang takes on the role of program host.
The one-day tournament commenced at 2:00 pm on Saturday and is open to the public, with free entry.
No ads found for this position
Facebook Comment
---
No ads found for this position