Hundreds of cyclists take to the streets of Nepal, urging developed countries to fulfill climate responsibilities
No ads found for this position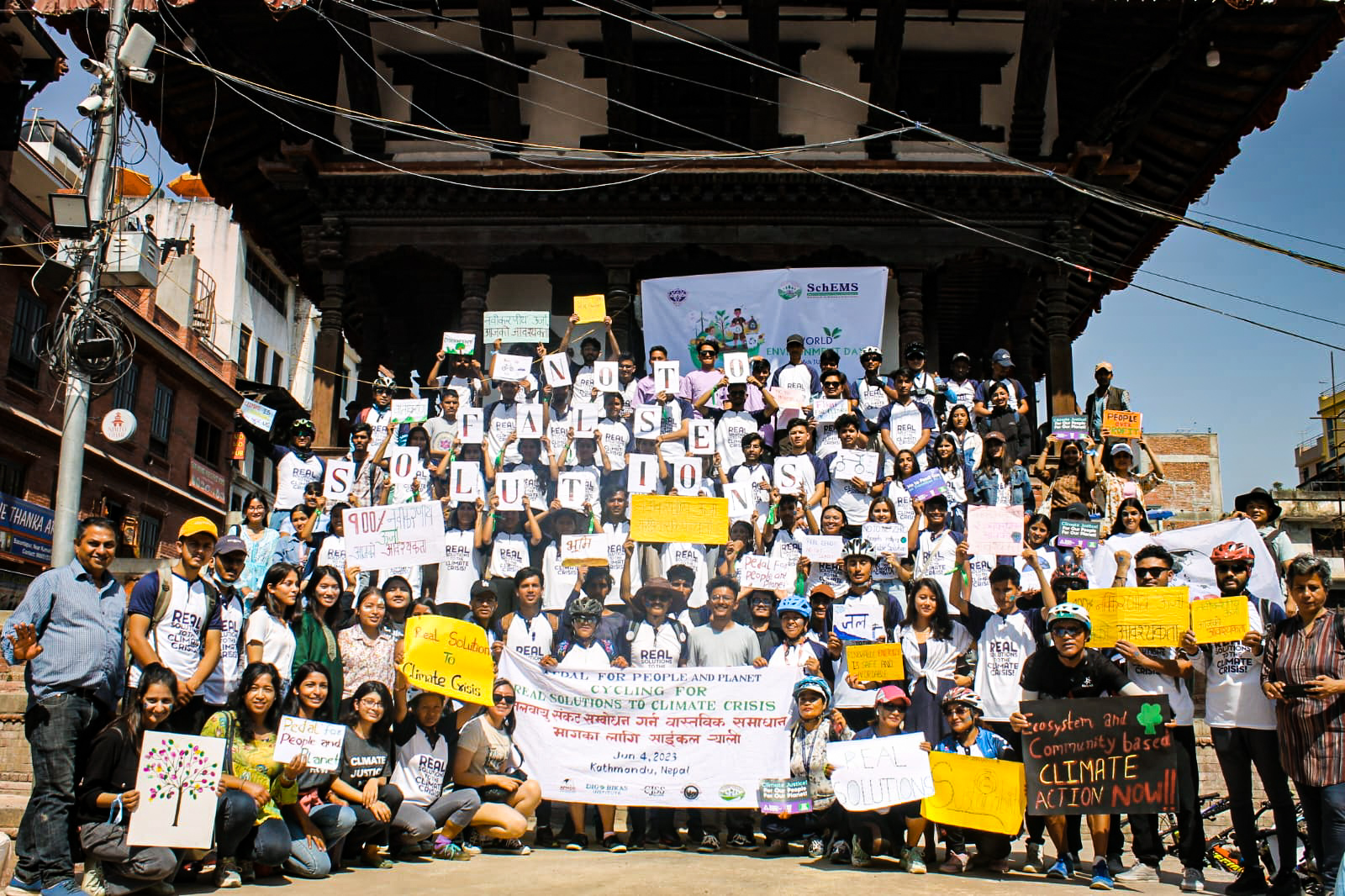 In Kathmandu, the cyclists joined forces with climate campaigners, commencing a bike rally from Jawalakhel to Basantapur, followed by a flash mob in the heart of Basantapur.
---
No ads found for this position
Kathmandu, June 4. On Sunday, over three hundred cyclists from Nepal participated in Pedal for People and Planet (PPP), a bike rally held across multiple cities, including Kathmandu, Bhairahawa, Hetauda, and Pokhara. 
The event aimed to raise awareness about climate change and urge developed nations to fulfill their fair share of global climate action.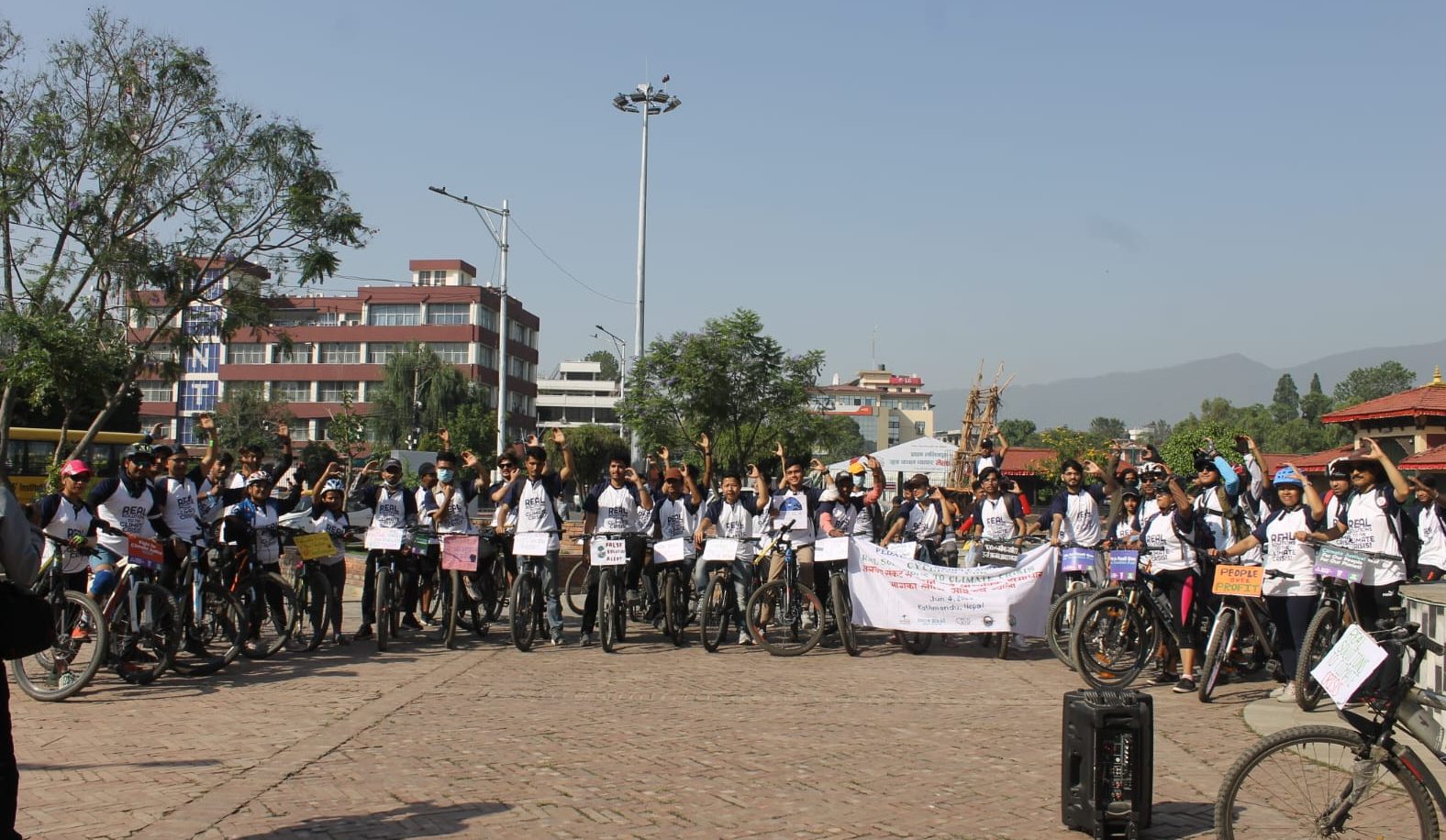 Lidy Nacpil, the coordinator of the Asian Peoples' Movement on Debt and Development (APMDD), emphasized, "We need real solutions to the climate crisis. Rich countries have to do their fair share of global climate action. This means delivering on their fair share towards reaching zero global emissions and fulfilling their obligations to provide climate finance."
Nacpil further emphasized the responsibility of industrialized nations in causing global warming and climate change through historical and ongoing emissions. She stressed that their promises and action plans fall short of what is necessary to prevent climate catastrophe.
Recent research highlights the dire consequences of failing to address the climate emergency. If current action plans persist, global warming is projected to reach 2.7°C, driving billions of people out of their "climate niche." By 2030, it is estimated that 2 billion people would experience average annual temperatures above 29°C, a level previously uncommon for human settlements.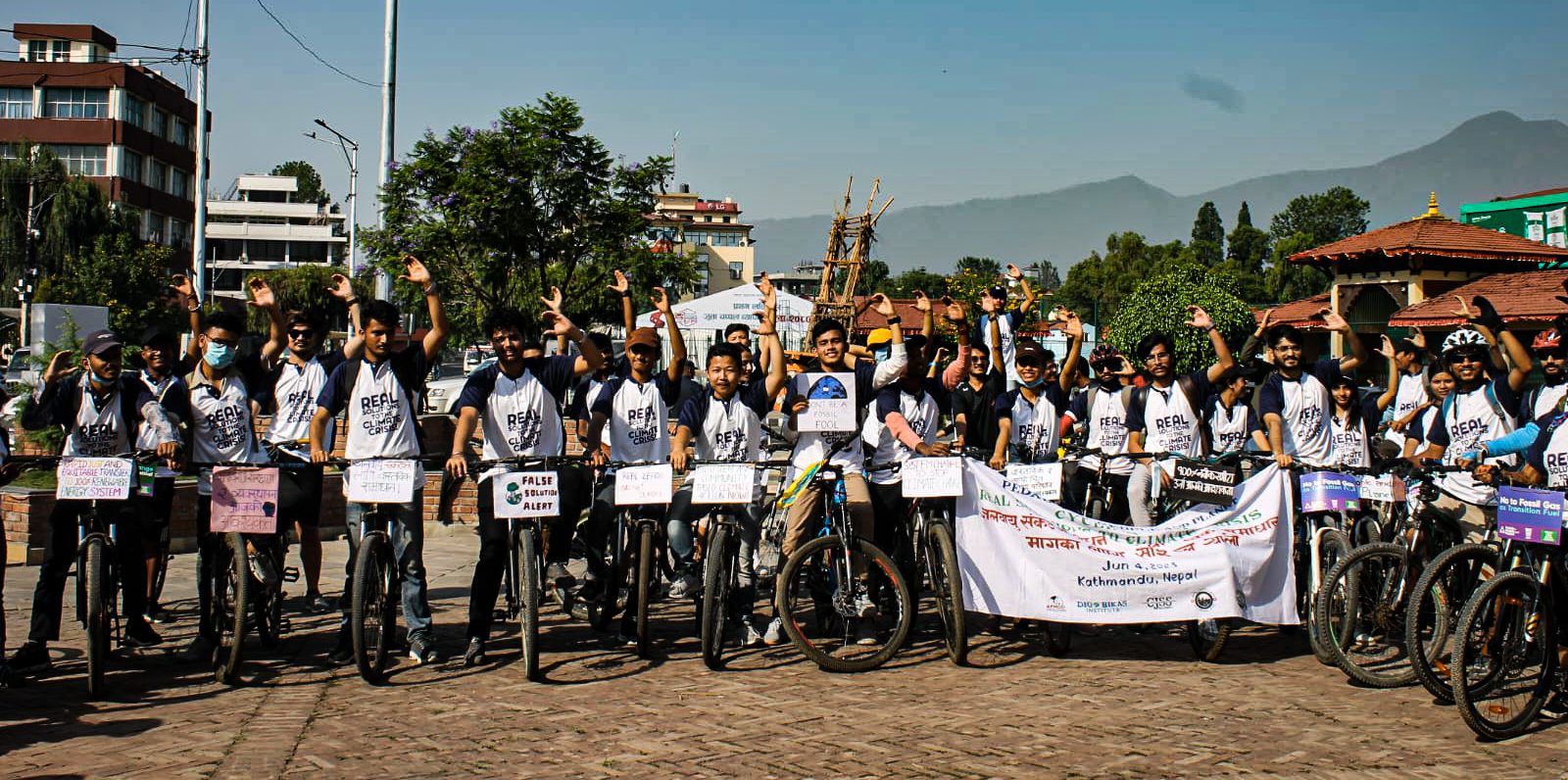 Dr. Arjun Karki, Executive Director of Rural Reconstruction Nepal (RRN), added, "On Sunday, we draw attention to the need for practical, equitable solutions to the climate catastrophe. We reject ambitions for 'net zero' carbon emissions as well as deceptive fixes. Real zero targets are necessary, achieving zero emissions through actual reductions rather than offsets or carbon sequestration methods. These deter us from taking effective climate action."
The PPP event, coinciding with World Environment Day on June 5 and the UN Framework Convention on Climate Change (UNFCCC) Intersessional Meetings in Bonn, Germany, brought together passionate cyclists and climate campaigners to advocate for urgent and ambitious climate action. The collective message was clear: it's time for developed countries to step up and fulfill their responsibilities toward a sustainable future.
No ads found for this position
Facebook Comment
---
No ads found for this position