Blackbuck case haunts Salman Khan: Gangster Goldy Brar issues dire death threat
No ads found for this position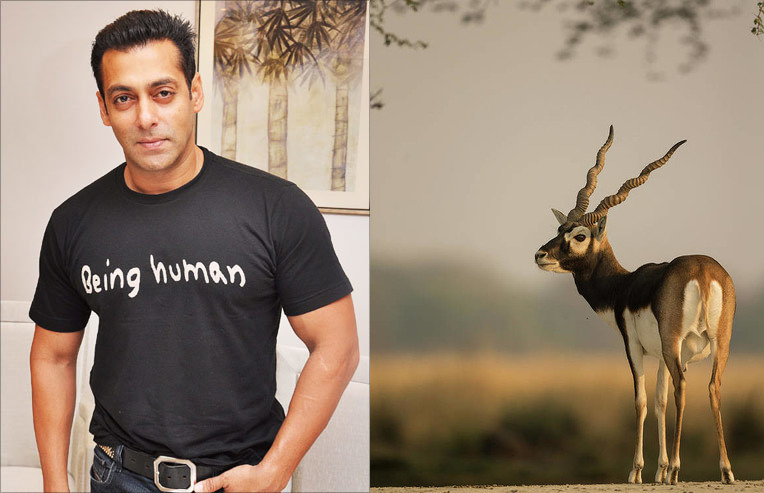 No ads found for this position
Kathmandu, June 27. Bollywood superstar Salman Khan remains under threat as Gangster Goldy Brar, in a recent interview, has confirmed the intentions of the Bishnoi gang to kill him.
The superstar has been on the radar of the Bishnoi gang ever since the incident of killing a blackbuck during the shooting of the film 'Hum Saath Saath Hain' in 1998.
In the interview, Goldy Brar openly declared his gang's strong determination to seek revenge against Salman Khan. "Salman Khan is our target, there's no doubt about that. We'll keep trying, and when we succeed, you'll know," Brar said.
Media reports suggest that the Bishnoi gang holds Salman accountable for the disrespect caused by the killing of the revered blackbuck. Earlier in February, Lead Gangster Lawrence Bishnoi had disclosed that Salman Khan was specifically requested to offer an apology to the revered Bishnoi community for the killing of the Blackbuck, an animal they hold sacred.
Despite the passage of time, Salman has never extended an apology for his actions, which has further intensified the gang's anger and desire for revenge. The Bishnoi gang continues to keep Salman Khan as a prime target, with the ominous threat of eventual execution hanging over him.
No ads found for this position
Facebook Comment
---
No ads found for this position