Teej Festival Furthers Women's Equal Access: Former President Bhandari
No ads found for this position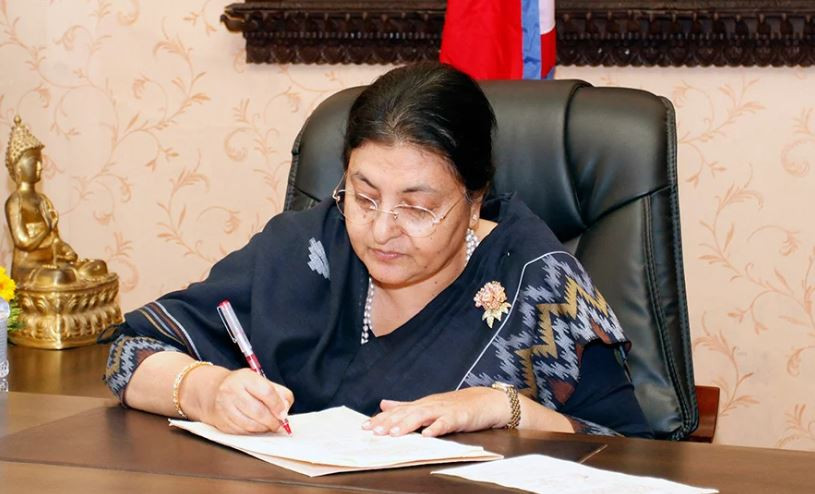 No ads found for this position
Kathmandu, Sept 18: Former President Bidya Devi Bhandari has expressed the belief that the Haritalika Teej festival will vigorously further the women's equal access.
She said this in a message of best wishes given on the occasion of the Haritalika Teej today. The former President said that such festivals will contribute to making the social, cultural unity and family relations more cordial by vigorously furthering the women's equal access in all sectors of society.
Stating that the indigenous religious and cultural festival of Haritalika Teej is an integral part of the Nepali culture, the former Head-of-State extended best wishes for happiness, peace and prosperity of all sisters within the country and abroad.
"The dignity of our time-honoured festivals should always be kept high for keeping the social environment lively, for adopting a lifestyle of integrity and for preserving the art and culture of the country and handing it over to the coming generations," former President Bhandari said, cautioning against our festivals losing their original aestheticism with the kind of extravagance and lavishness that is seen in the context of celebration of these festivals these days.
The former President has reminded of timely preservation of the religious and cultural aspects related to our festivals and urged one and all to remain active in minimizing the social anomalies and aberrations.
No ads found for this position
Facebook Comment
---
No ads found for this position