Teachers Across Nepal Stage Massive Protest in Kathmandu Against Controversial Education Bill
No ads found for this position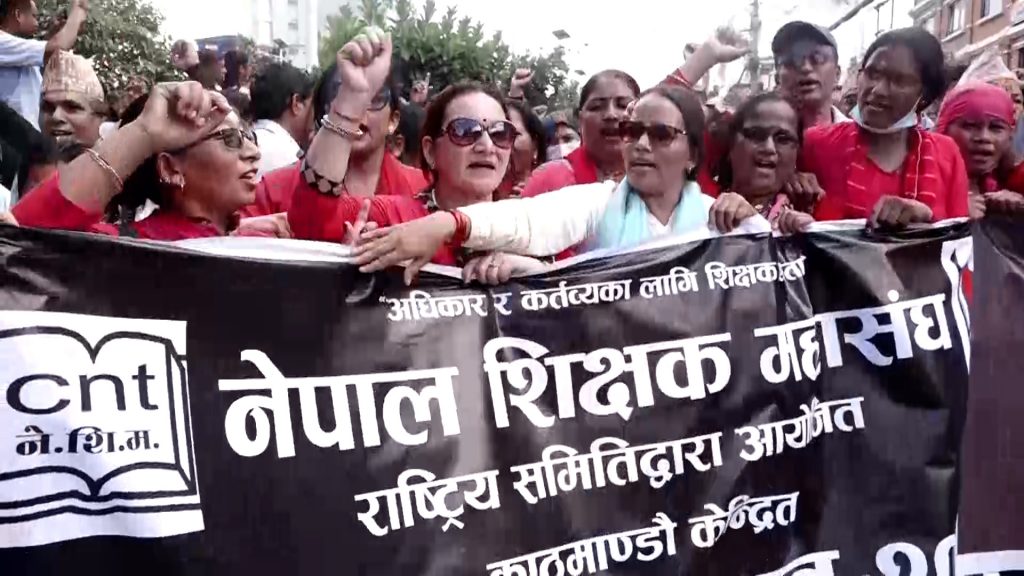 No ads found for this position
Kathmandu, Sept 21: Teachers from all over Nepal are protesting in Kathmandu because they are not happy with some provisions in the Education Bill registered in Parliament. Thousands of teachers from various organizations have come to Kathmandu to show their dissatisfaction.
The Nepal Teachers Association, led by the Mahasangh, organized this protest for the second day, saying that some provisions in the Education Bill 2080 go against the rights and interests of teachers.
The Mahasangh has demanded that the Bill should not interfere with the appointment, transfer, and promotion of teachers, give more authority to local bodies in these matters, and allocate some roles to provincial bodies. They also oppose the Bill's provisions related to permanent positions for temporary natural teachers, creating staff positions in schools, teachers working outside school structures, counting temporary periods, and retirement.
The government had registered the Bill for the amendment and integration of the Education Act in the House of Representatives on August 27. Currently, there are 27,343 community schools in the country with 157,543 working teachers.
No ads found for this position
Facebook Comment
---
No ads found for this position