Historic Grant of Citizenship in Chitwan Based on Fatherlessness Self-Declaration
No ads found for this position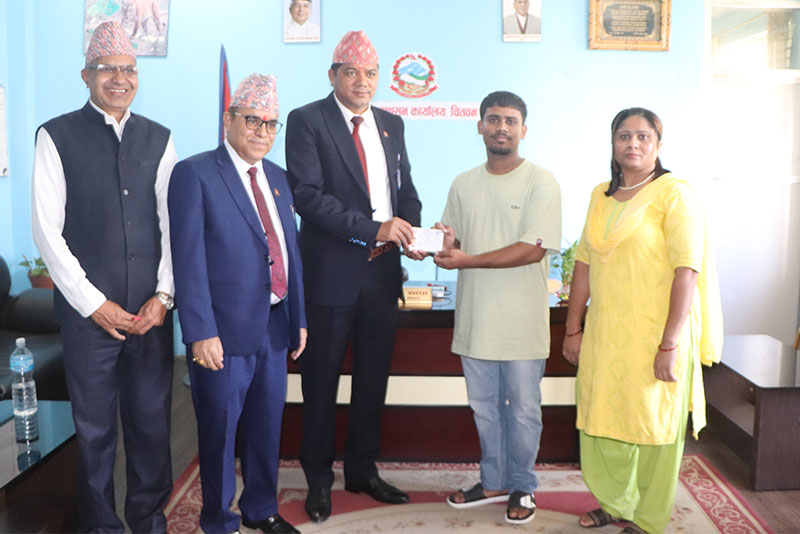 No ads found for this position
Chitwan Nov 6: In a historic move in Chitwan district, a 19-year-old named Vishal Upadhyay from Bharatpur Metropolitan City-12 was granted citizenship in his mother's name through self-declaration. Vishal, the son of Mayadevi Upadhyay, declared that his father, Ramakant Rakhal, remains unidentified. Assistant Chief District Officer Chiranjeevi Sharma confirmed the citizenship grant.
This landmark decision was made under the first amendment of Nepal's Citizenship Act and the third amendment of its regulations. Vishal Upadhyay became the first person in the district to receive citizenship in this manner. The citizenship was formally granted by Chief District Officer Bhupendra Thapa.
Thapa explained that the amendment to the Act has resolved citizenship-related issues. He also noted that if the father, who obtains citizenship through self-declaration, is later identified, legal actions may be taken, including possible imprisonment and fines.
Vishal's mother, Mayadevi, shared that her husband had been out of contact for 18 years, which compelled her to make the self-declaration. She expressed her happiness and a heightened sense of responsibility now that her son has been granted citizenship in her name.
No ads found for this position
Facebook Comment
---
No ads found for this position