Transformation in Progress: Rasuwagadhi's Growing Infrastructure
No ads found for this position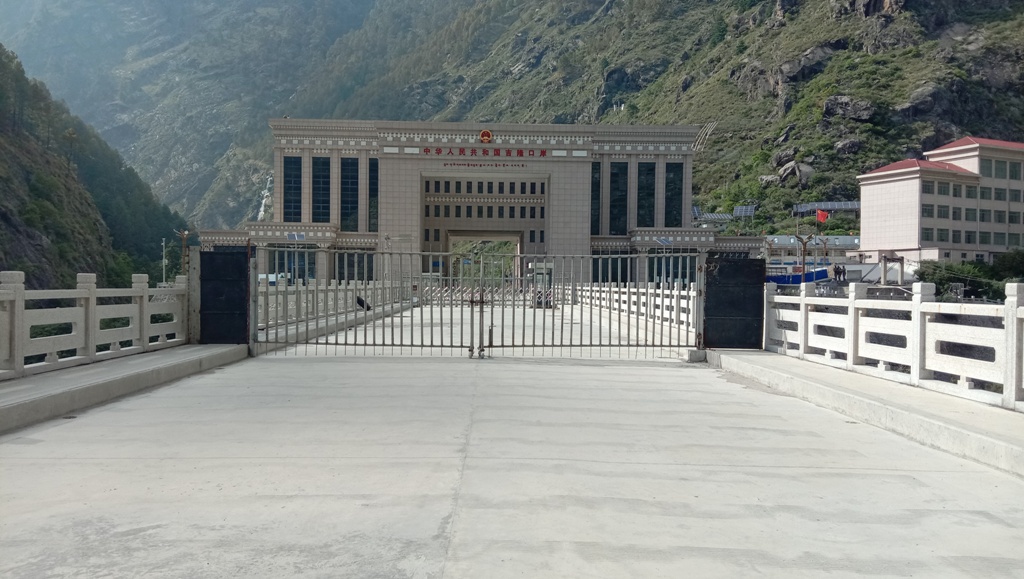 m
---
No ads found for this position
Kathmandu, Nov 7: In the northern reaches of Nepal, the customs office building near Rasuwagadhi is steadily progressing towards completion. This integrated customs building, which was initiated six years ago, aims to streamline services like customs, banking, and immigration all in one place. However, there is still work left, such as slopes and plastering.
One key challenge faced during construction is the region's rugged geography. The rainy season frequently disrupts the transportation of construction materials, and delays have been attributed to the untimely disbursement of funds relative to the work's progress.
In addition to the customs facility, separate construction has been undertaken for a building housing the security team in the Rasuwagadhi area. The historic Rasuwagadhi wall, damaged during the earthquake of 2072, is also undergoing reconstruction. A freeway building near Miteri Bridge is being built to support daily operations, and various structures, including health decks, are being managed.
The construction of an 111 MW hydroelectric dam below Rasuwagadhi, along with increased movement of truck containers via the Miteri Bridge for import and export of goods, has led to growing traffic in the region. Chinese tourists visiting Nepal have also contributed to this development.
Furthermore, infrastructure development initiatives by the federal, state, and local governments, as well as support programs for those affected by the 111 MW Rasuwagadhi hydropower project, are transforming the face of Timure, Ghattekhola, and Rasuwagadhi. Local social worker Sunamodi Tamang expressed hope that within the next two to four years, various structures will continue to emerge, further enhancing the region's outlook.
As Rasuwagadhi undergoes this rapid transformation, the future holds promise for a flourishing and well-connected border area in Nepal.
No ads found for this position
Facebook Comment
---
No ads found for this position