Chinese Army Ships Arrive in Pokhara to Aid Earthquake Victims in Nepal
No ads found for this position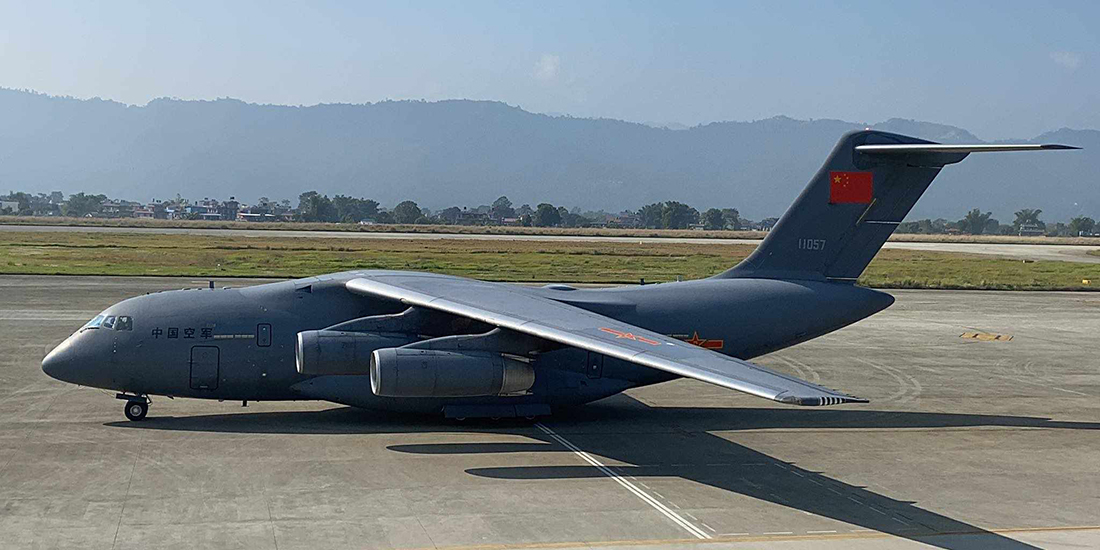 No ads found for this position
Pokhara, Nov 8: In a show of solidarity and support, two Chinese army ships have arrived in Pokhara, Nepal, bearing relief materials for earthquake victims. These ships, dispatched by the Chinese government, have docked at Pokhara International Airport, delivering much-needed assistance to those affected by recent seismic activity.
Deputy Prime Minister and Home Minister Narayankaji Shrestha visited Pokhara to oversee the arrival and distribution of aid materials from Nepal's northern neighbor, China. During this visit, Chinese Ambassador Chhan Song officially handed over the support materials to Home Minister Shrestha.
Nepal has devised a plan to transport the aid materials received from China to the Karnali region using its air force. This coordinated effort aims to efficiently reach and provide relief to earthquake-affected areas.
The arrival of these Chinese military ships, often referred to as 'humanitarian flights,' took place at 9:30 am and 9:40 am, highlighting the prompt and coordinated response to the humanitarian crisis.
The Chinese government's announcement suggests that the materials brought by these army ships are valued at approximately 100 million, further demonstrating the commitment of China to assist Nepal during this challenging time. The collaboration between the two nations stands as a testament to the enduring friendship and regional cooperation in the face of adversity.
No ads found for this position
Facebook Comment
---
No ads found for this position