Intruder at India-Australia World Cup Final Detained for Pitch Invasion and Pro-Palestine Stance
No ads found for this position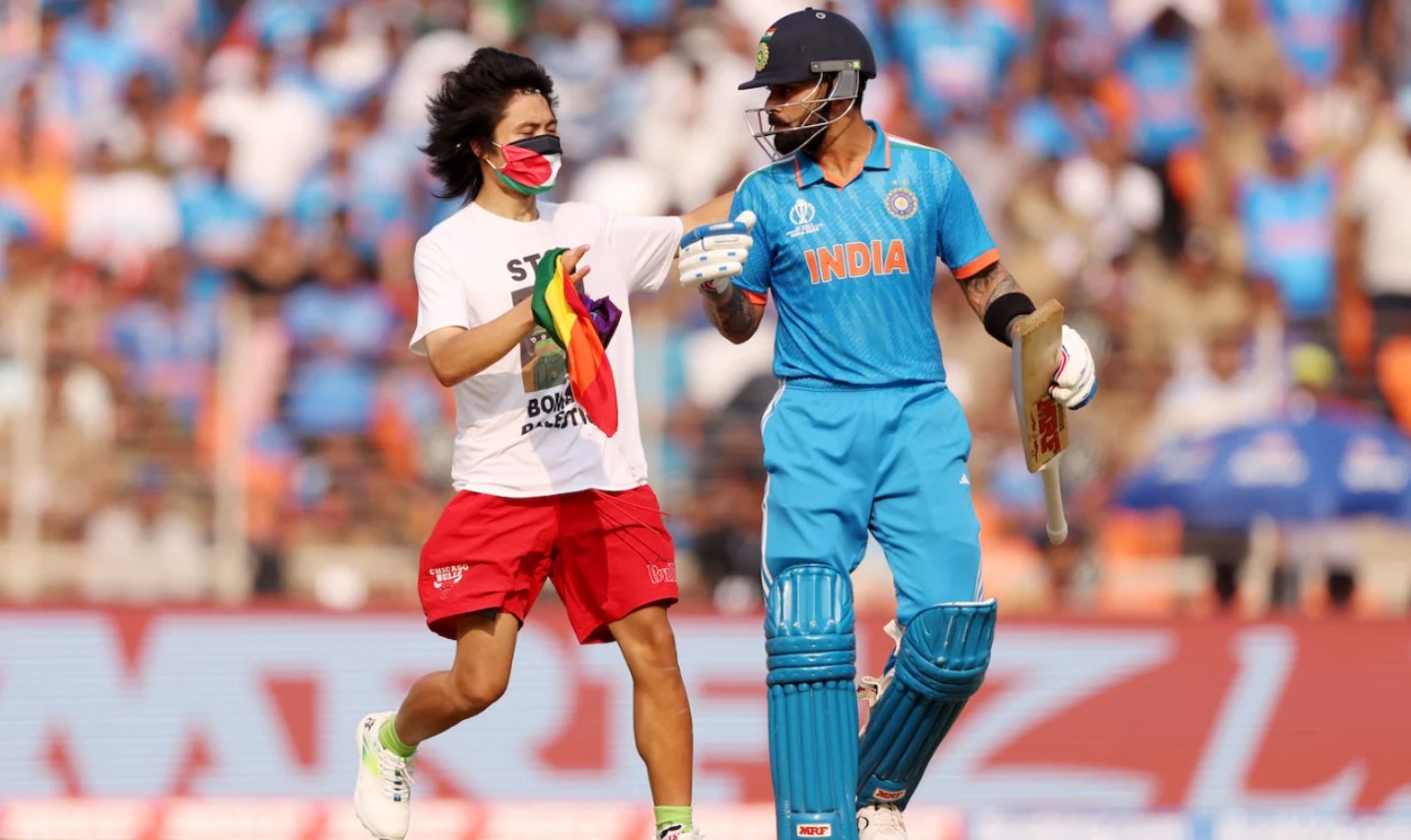 No ads found for this position
Kathmandu, Nov 20: In a surprising incident during the final match of the India-Australia World Cup, an individual wearing a 'Free Palestine' t-shirt breached security and entered the stadium. The intruder, later identified as Johnson, came close to Virat Kohli on the field while carrying a flag. Prompt action by security personnel led to his apprehension, and he was subsequently taken to the Chandkheda police station in Ahmedabad.
A video posted by news agency ANI on social media platform X captured the moment when the intruder was escorted away by the police. In the video, Johnson, claiming to be from Australia, stated that he entered the stadium with the intention of meeting Virat Kohli. He expressed his support for Palestine, shedding light on the motive behind his unauthorized entry onto the field.
The incident has sparked discussions about the effectiveness of stadium security measures and raises questions about the balance between fan engagement and maintaining a secure environment during high-profile sporting events. Investigations are likely to unfold regarding the individual's intentions and how he managed to breach the security protocols in place.
No ads found for this position
Facebook Comment
---
No ads found for this position