Are you 'pudding' love on the table this holiday?
No ads found for this position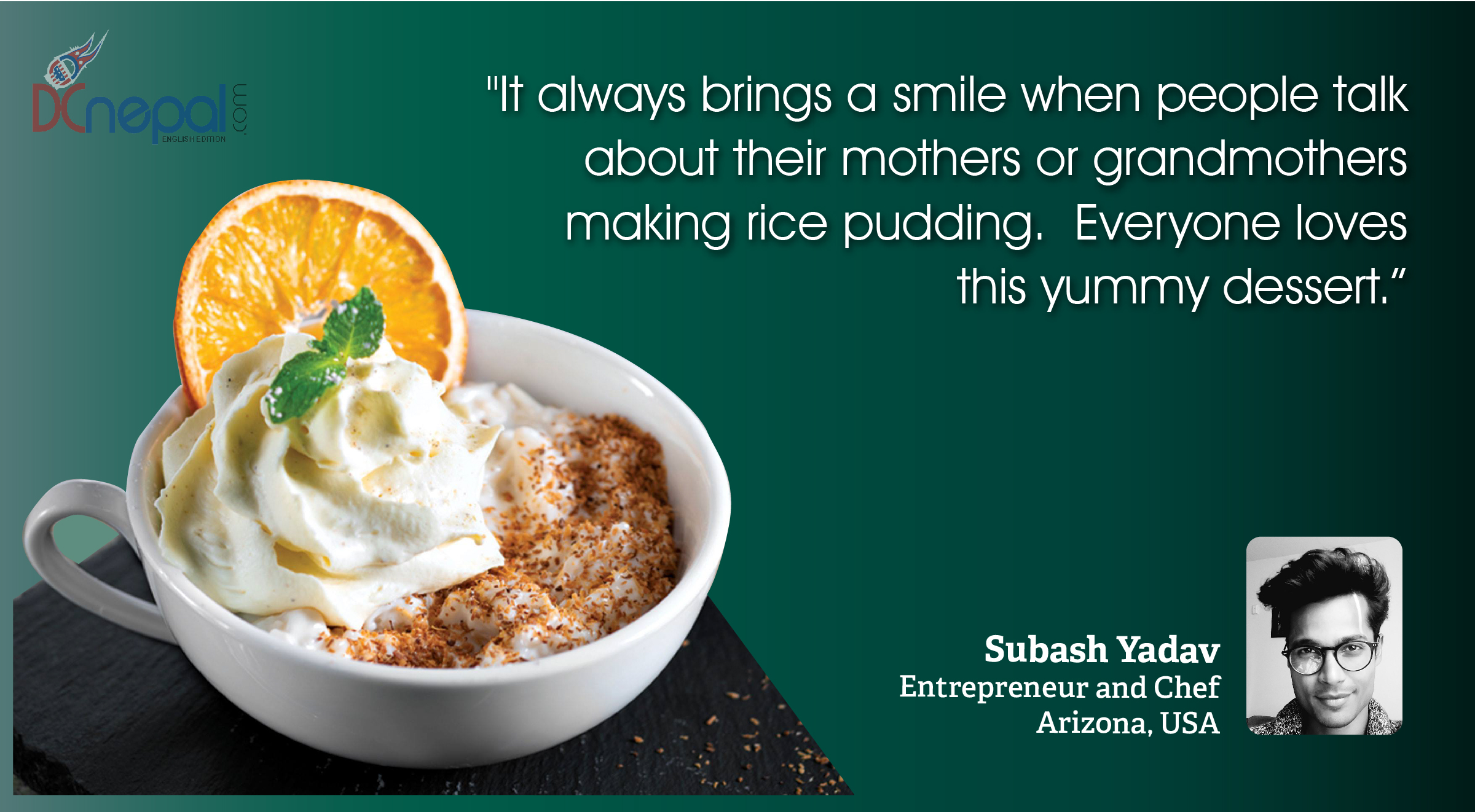 No ads found for this position
The holidays are nearly here! Yikes!  As we become overwhelmed seeking to create cozy and loving experiences of this season, I look to what evokes those memories in me and what I hear others describe to me.  What comes to mind is rice pudding.
It always brings a smile when people talk about their mothers or grandmothers making rice pudding.  That is why I find it to be the perfect holiday treat.  Everyone loves this yummy dessert.   It is simple to prepare and allows for so many variations that you can make it your way; thus creating your own unique traditional rice pudding. It is easily one of the best vegan desserts as well.
My recipe below is a simple one.  It is based on one that my mother makes in Nepal during pooja days. Hers is rich and creamy since she makes it with whole milk. I do not tolerate dairy well, so I use coconut milk instead. I also very liberally add cardamom in my pudding.
Play around adding some toasted coconut, chia seeds, raisins, chopped pistachios etc. for garnish. I like mine with whipped cream.  The possibilities are endless. I topped my coconut rice pudding with fresh whipped cream and some toasted coconut.
That's it for today, keeping it short and sweet. Happy November and holiday greetings!
Ingredients:
1/2 cup Basmati rice
1/2 cup white sugar/ raw sugar
6 cup coconut milk/ whole milk
1/2 teaspoon fresh ground green cardamom
Add-ons (optional) raisins, cashews, sliced almonds, walnuts, coconut chips, etc.
Steps:
Wash your rice well; let soak for about 15 minutes; rinse well.
In a heavy bottom saucepan, add the coconut milk or whole milk, add sugar and bring to a soft boil. If you use a thin-base saucepan, the pudding has a tendency to burn easily. (Having one or two good quality heavy-bottom pots or saucepans is worth the investment.)
Add the rice and stir it slowly so it does not clump or burn in the bottom.
Add the ground cardamom and cook on medium heat for 10 minutes, then medium low heat for approximately 10 minutes. The cooked rice grains should not be clumpy, but have a thick porridge-like consistency. (If you can, buy green cardamom pods and grind them yourself. It has better aroma)
Turn off the stove and let the pudding cool for 30 minutes. Store in refrigerator.
Note: If you like a softer crunch, add nuts to the pudding when you turn off the stove. If you prefer a serious nutty crunch, add nuts after the pudding has chilled for a couple of hours.
No ads found for this position
Facebook Comment
---
No ads found for this position