The humble Kichadi
No ads found for this position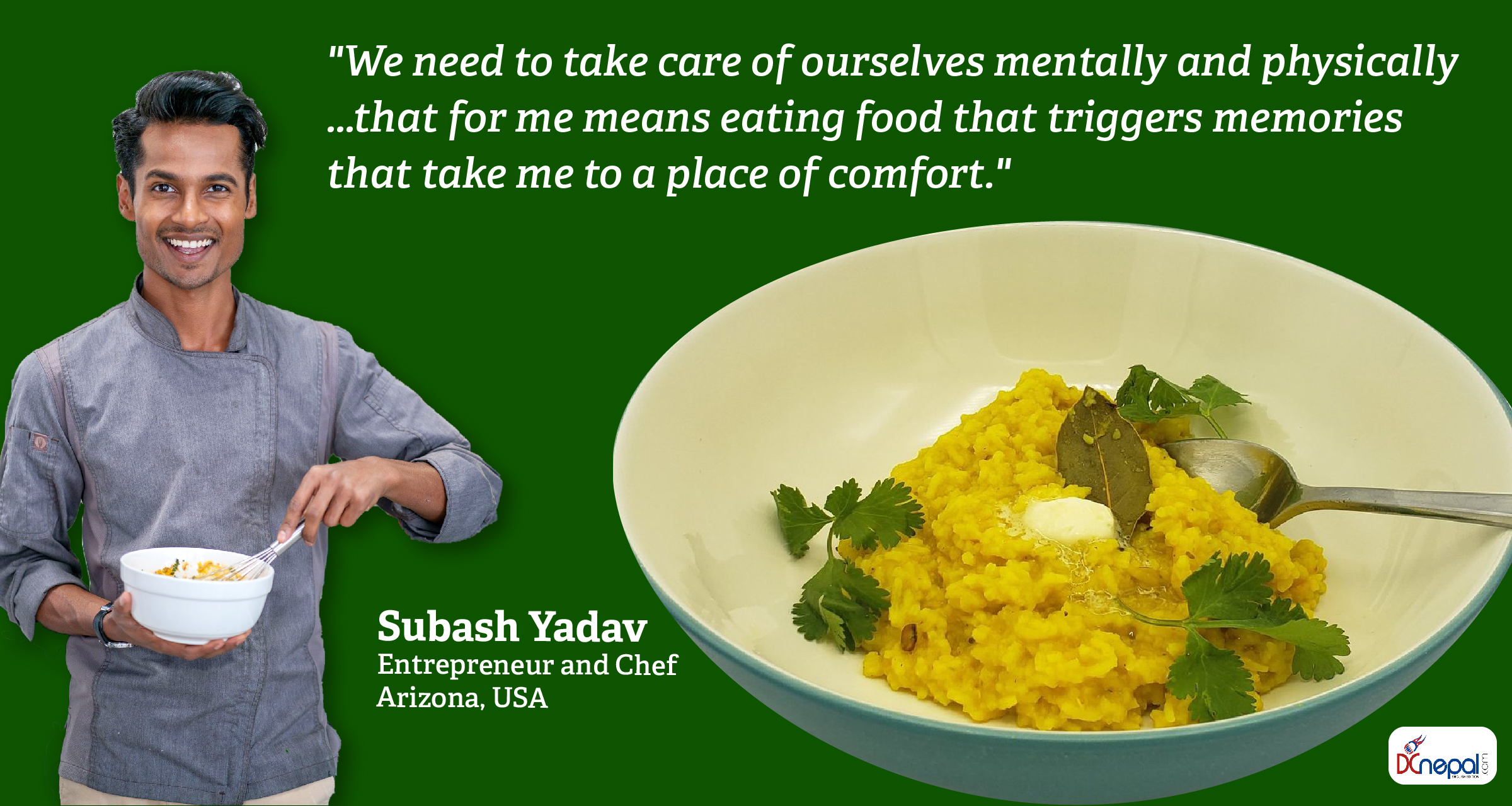 No ads found for this position
Typically I begin planning my next journal entry as soon as I submit the previous one. However at 1:00 am the night before this article's deadline, I found myself staring at the screen nearly paralyzed. I could not write.
Instead, I reflected on these last many months of the pandemic: its social isolation, effect on my businesses and relationships and the constant underlying fear it has created. I have been trying to stay positive, pushing myself to create a new business model, and continuing to run businesses that were suffering. I was moving so fast and in so many directions that I was denying the toll on my mental health.
I am gladly socially isolating to be safe and keeping others safe while acknowledging we are social beings who need to experience physical interactions to feed our hearts, minds and souls. I grew up and thrived in a family with many social gatherings. That very essential part of me is not being nourished. I love meetings, gatherings, debates and discussions, anything that involves the exchange of ideas and learning from others.
Mental health is not something that is discussed in Nepal. People are either "normal" or "insane". There is no middle ground. However, in our lifetime we all need help to get through. I am grateful to live in a country where there is recognition that mental health diseases are real. Especially now, grief, depression, anxiety and other mental health conditions are often normal responses to an abnormal world. I am grateful for therapists, psychologists and modern medications that have kept so many of us functioning well through the pandemic and ready to start again once it is over.
We need to take care of ourselves mentally and physically during this time. Part of that for me means eating food that triggers memories that take me to a place of comfort, wrapping my soul like a warm blanket. Food that is a reminder that eventually all will be well.
I grew up calling this comfort food as Kichadi, some call it Khichari and others know it as Jaulo. It is a savory rice and lentil porridge made with rice, lentils, salt, turmeric, cumin and fenugreek seeds. Nothing fancy, nor does it take a special culinary skill to make it. Its basic, its simple and its beautiful.
My mother made this porridge whenever I had an upset stomach or when "I just didn't feel right". My bowl of warm Kichadi was served with my mother's love and affirmation that "you will feel better now". It seemed to work every-time!
This recipe is simple, basic and satisfying. I liken it to an American grilled cheese sandwich and tomato soup meal. Just soul uplifting.
Kichadi Ingredients:
Rice 1/2 cup
Lentils (red) 1/2
Cumin seeds 1/2 tsp
Fenugreek (methi) seeds 1/4 tsp  (optional)
Fresh ginger minced 1 tsp
Turmeric 1 tsp
Ghee or oil 2 TBSP
Salt 1 tsp
Fresh ground black pepper – as needed
Water, vegetable broth or chicken broth 4 to 6 cups
Cilantro – for garnish
Steps:
Wash, rinse and drain the rice and set aside. Do the same with lentils if they need washing.
Heat ghee or oil (canola, avocado, coconut, etc.) in a heavy bottom pan. Once the oil is hot, add cumin and fenugreek seeds and sauté until toasted and aromatic.
Add ginger and turmeric and sauté for 30 seconds to a minute.
Add lentils, salt and pepper and sauté for a 3-4 minutes or until you smell a little nuttiness from the lentils.
Add rice and stir. Then add 4-5 cups of water or broth
Cook on medium low heat until rice and lentils are soft and have the consistency of porridge (about 20-30 minutes). Add water/ broth as needed to get the desired consistency.
Garnish with some fresh cilantro and serve.
I like to add plain yogurt on the side. You can also add fresh-diced onion and tomatoes as toppings. This dish can be prepared on the stove, in an instant pot, or a pressure cooker.
I hope this recipe sends the message that "you will be all right". Until next time, stay safe my friends.
No ads found for this position
Facebook Comment
---
No ads found for this position