Nepali Army oldest standing Army in Asia says U.S Ambassador to Nepal
No ads found for this position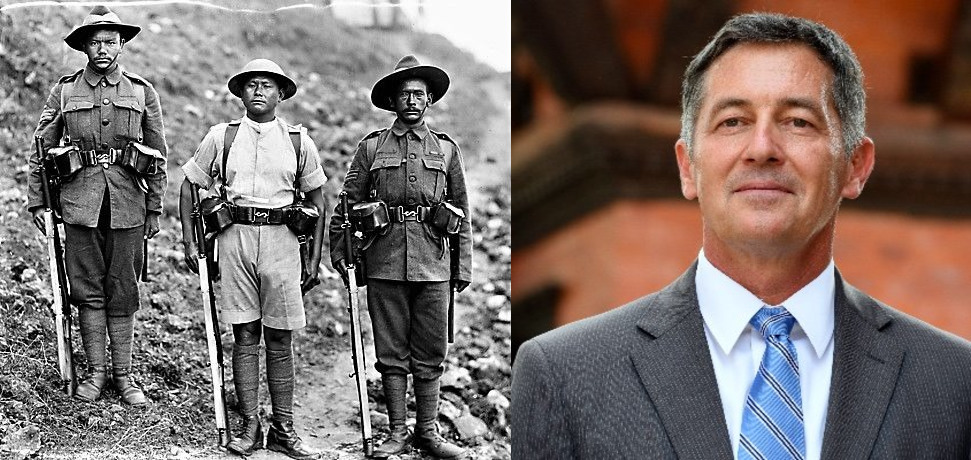 No ads found for this position
Kathmandu, February 17. While addressing army officers from six different countries, U.S Ambassador to Nepal, Randy Berry on Tuesday described Nepali Army as one of the oldest standing Armies in Asia and the world. 
It is the first recorded instance when a senior diplomat from a powerful state extolled the virtues of the Nepali Army. Looking back at the historical accounts, Nepali Army was established in 1744, 31 years earlier than the establishment of the United States Army which was established in 1775.
Ambassador Berry was as a guest speaker at the Nepal Army Command and Staff College on the auspicious occasion of Saraswati Puja.  During his deliberation, Ambassador Berry praised the contribution of Nepali Army nationally and internationally. In doing so, Berry also recognized the role of Nepali Army in promoting international peace as U.N. blue helmet peace keepers. He said, "Nepal Army is the top force provider for United Nations Peacekeeping and deploy without a caveat." He opined that the Nepali Army has made significant contributions in maintaining world peace and has succeeded in presenting itself professionally in the global platform. 
The event was attended by the military officers from six different countries currently studying at the staff college. Berry boosted the morale of the officers of the Nepali Army by describing Nepal as an amazing country and emphasized that Nepali army being endowed with the toughest and the bravest soldiers in the world.
Also read,
U.S. Ambassador meets PM Oli to discuss Biden's global priorities
No ads found for this position
Facebook Comment
---
No ads found for this position