Giant ship blocking Suez canal partially refloated
No ads found for this position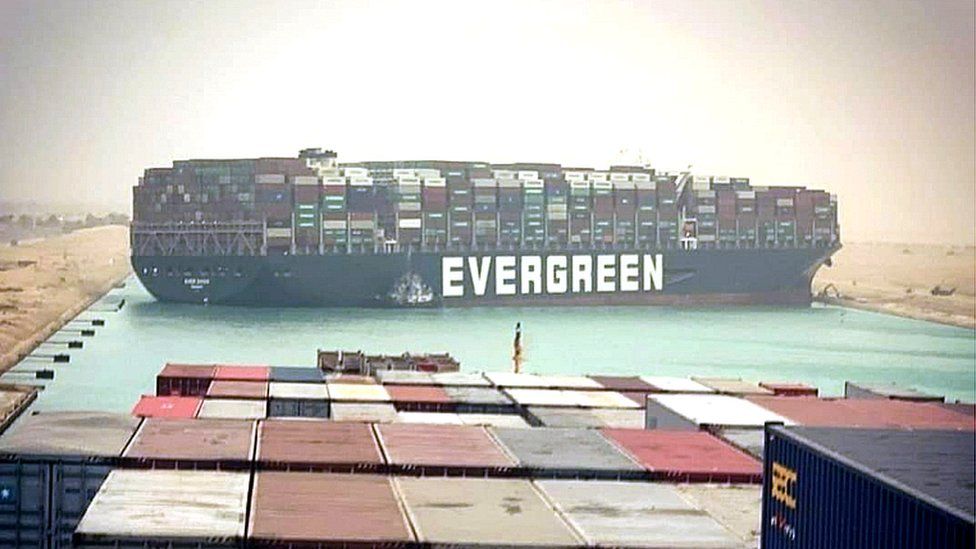 EPA
---
No ads found for this position
Kathmandu, March 25.  A giant ship that had been blocking the Suez canal has come to a partial refloat. It caused a jam of other vessels at the crucial trade entry point.
The 220,000-ton, 400-metre-long Ever Given was operated by the Taiwan-based firm Evergreen. The Suez Canal Authority (SCA) said that the ship had lost the ability to steer amid high winds and a dust storm.
The dust storm that took place on Tuesday did not cause any human fatalities to those on board on the ship.
Egyptian pilots are supposed to help drive the vessels through the stretch of the canal.
Sayegh, the Beirut agent for the shipping journal Lloyd's said, "If you delay this vessel at Suez anchorage, it means you are making the ship owner to lose $60,000 [£44,000] per day or $3-4000 per hour of delay."
Another official has said that although delays increase the risk of congestion at ports, it will arrive as the cargo behind it which will still make it on time.
The Suez canal is one of the most important waterways in the world. It is an important canal that links the Mediterranean with the Red Sea and shipping lanes to Asia.
No ads found for this position
Facebook Comment
---
No ads found for this position