Baburam Bhattarai uses old map of Nepal in an interview with Indian media
No ads found for this position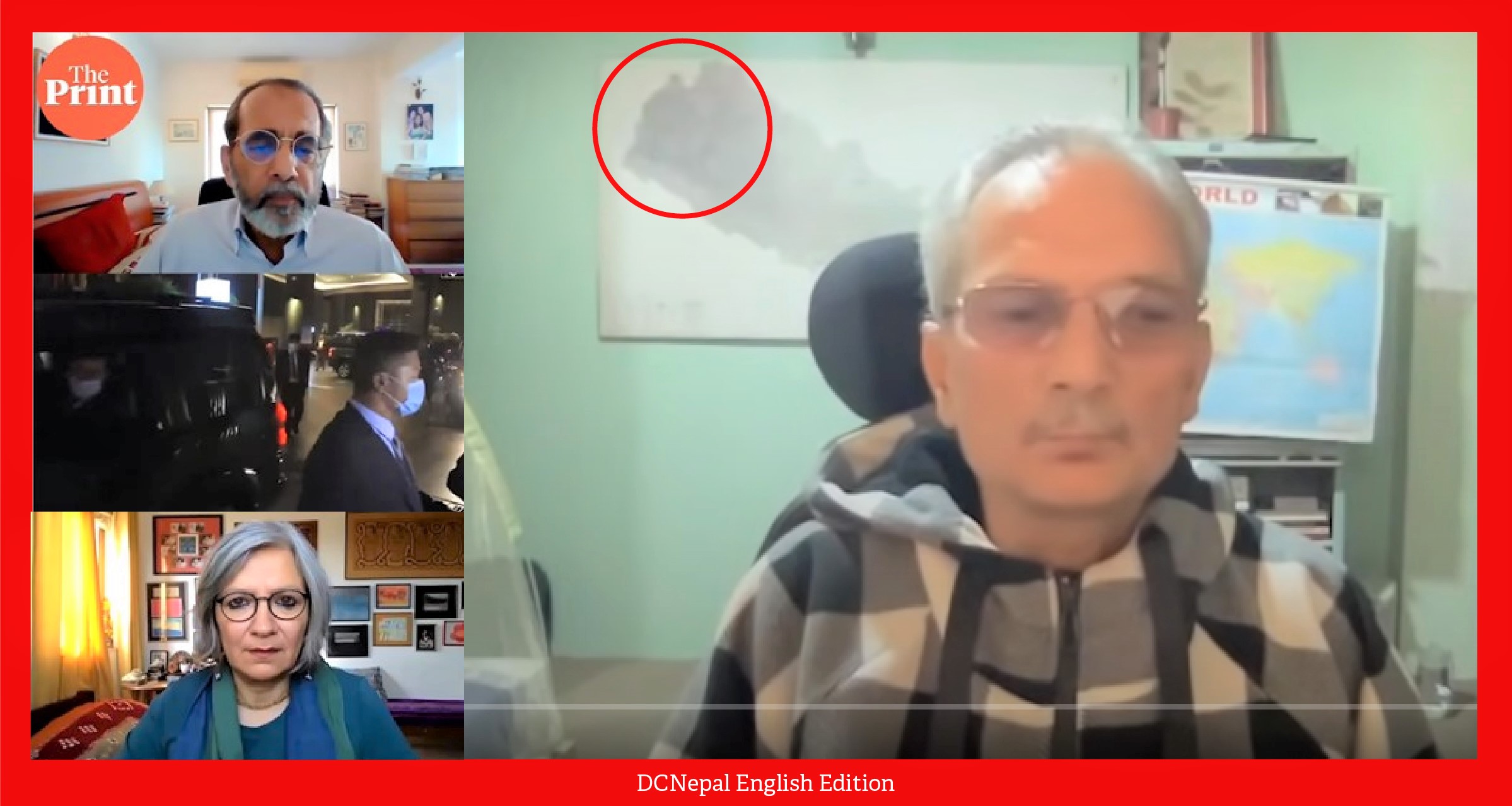 No ads found for this position
Kathmandu, June 4. Former Prime Minister of Nepal, Dr. Baburam Bhattarai was recently seen giving an interview to an Indian media "The Print", where viewers noticed an unusual sign. The backdrop of Bhattarai's screen featured the old map of Nepal. 
Bhattarai trying to convey a secret message to India?
Bhattarai who is also the Federal Chairman of the Janata Samajwadi party never used maps of Nepal in any of his past interviews. But, while speaking on a Youtube show "The Print Debate" on Sunday, Bhattarai showcased a large-sized poster of the controversial map along with the map of the world. 
As a previous prime minister of Nepal, Bhattarai should always keep in mind that anything he opines in the international event will represent the interest of the whole nation. Making a mistake isn't an option here. In recent years, India has been accused of indulging in the micro-management of Nepal's Politics. In such a situation, using a map without Limpiyadhura hurts the sentiments of the nation. 
However, this is not the first time someone made this mistake. In October last year, Prime Minister KP Sharma Oli was heavily criticized for using the forbidden map in his official stamp on a greeting poster of Dashain.
Also Read: Prime Minister Oli's use of old map draws criticism

Really a mistake?
Bhattarai was among those in the frontline of the border movement against "Indian encroachment of Nepali land". He had active participation in amending the constitution and issuing a revised map of Nepal. Therefore, forgetting to remove the old map from his wall seems to be a clever play. Nonetheless, it is obvious for any normal being to think at least once about the background scene and props before giving an interview to international media. 
No ads found for this position
Facebook Comment
---
No ads found for this position