Israeli scuba diver discovers "rare" ancient sword in Mediterranean seabed
No ads found for this position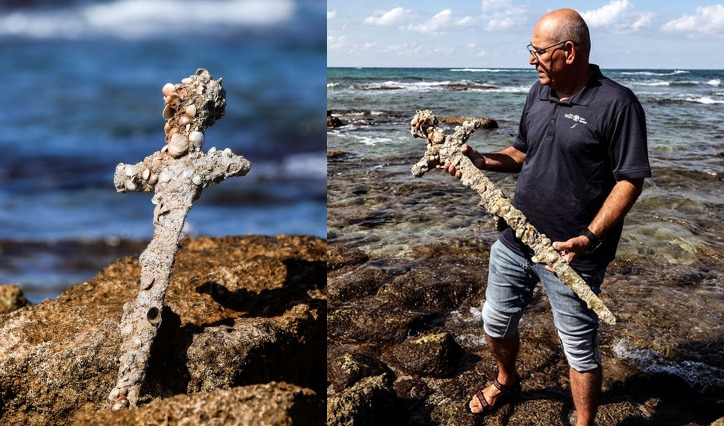 Photo: Ronen Zvulun/ Reuters
---
No ads found for this position
Kathmandu, October 18. On Monday, the Israel Antiquities Authority (IAA) announced that a 900-year-old sword was found in the Mediterranean Sea.
The ancient sword, which measures 30 centimeters in length, was discovered on the seabed off Israel's northern coast.
IAA's Robbery Prevention Unit Inspector Nir Distelfeld said, "the sword, which has been preserved in perfect condition, is a beautiful and rare find and evidently belonged to a Crusader knight."
The scuba diver who brought the rare iron sword out of the water confirmed the presence of multiple ancient artifacts in the site. The underwater current had shifted the sand, revealing artifacts of stone, metal, and pottery fragments.
"The Carmel coast contains many natural coves that provided shelter for ancient ships in a storm … This condition has attracted merchant ships down the ages, leaving behind rich archaeological finds." IAA's Marine Archaeology Unit Director Kobi Sharvit told reporters.
No ads found for this position
Facebook Comment
---
No ads found for this position