Home Minister Khand directs for speedy rescue of those injured in Achham landslide
No ads found for this position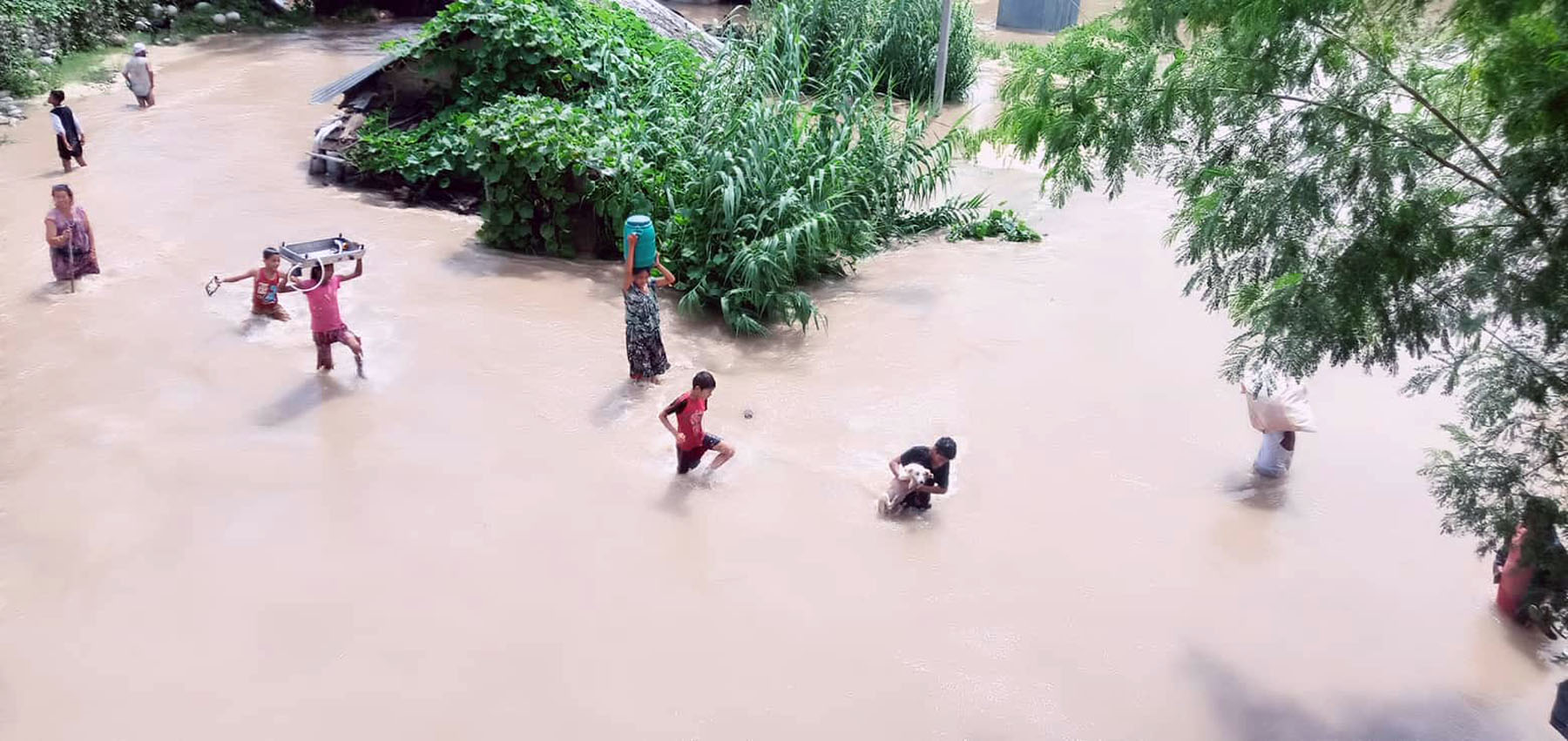 Photo:RSS
---
No ads found for this position
Kathmandu, September 17:Home Minister Balkrishna Khand has directed the bodies concerned to carry out rescue of the affected ones by flood and landslide that took place at different places of Accham district. Search operation should also be continued for the missing ones.
Officiating Chief District Officer in Achham, Dipesh Rijal, informed that 17 persons were confirmed dead in the landslides occurred at different parts of the district. Similarly, 11 persons injured in the incidents were rescued and airlifted to Surkhet for treatment.
Further, the Home Minister asked the administration to immediately send a helicopter for the rescue of the injured people.
He directed the Home Secretary Tek Narayan Pande, Chief of Security and Coordination Division, Phanindra Pokharel, and Chief of Disaster and Conflict Management Division, Pradeep Koirala, to make necessary arrangements for mobilization of the helicopter.
Similarly, Home Minister Khand telephoned Chief District Officer of Achham, Bishwo Raj Marasini, and District Police Chief, Deputy Superintendent of Police, Narayan Dangi, and enquired about today's incident.
The Home Minister asked them not to leave any stone unturned in rescuing the injured people, shifting the affected to safer places and ensuring arrangement of medicines, treatment and food stuffs as well as to write to the Home Ministry immediately if the means and resources available in the district were insufficient to cope with disaster.
More than a dozen people have died and some others gone missing in the landslides that had taken places at Kamalbazaar Municipality, Dhakari and Turmakhand rural municipalities in the district, according to Home Minister's secretariat.
CDO Marasini said it has been difficult to carry out rescue as incessant rainfall was continuous. (RSS)
No ads found for this position
Facebook Comment
---
No ads found for this position