Climate activists stage demonstration outside Japanese Embassy in Kathmandu; Criticize Japan and G7's backing of fossil fuel technologies
No ads found for this position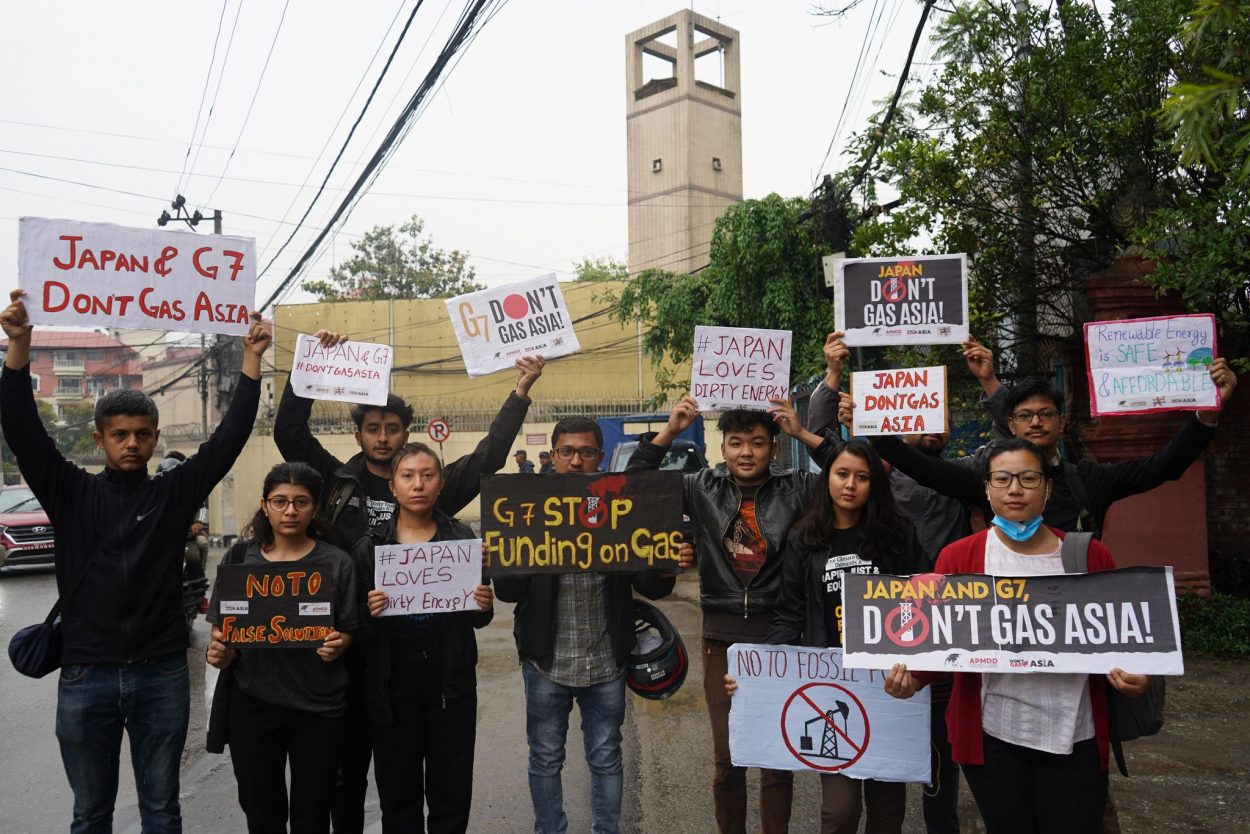 No ads found for this position
Kathmandu, May 19. On Thursday, a group of climate campaigners staged a demonstration in front of the Japanese Embassy in Kathmandu. The protest, featuring slogans like "Don't Gas Asia," aimed to voice opposition to Japan and the G7's support for fossil gas and technologies that could prolong fossil fuel use.
The protest in Kathmandu was part of a wider movement "Don't Gas Asia Campaign", a joint initiative by environmental and human rights groups across the region, including 350.org, Greenpeace, and the Asian Peoples' Movement on Debt and Development. The movement is being coordinated across 13 countries in Asia. It aims to raise awareness about the negative impacts of gas on the environment and local communities and put pressure on governments to accelerate the shift toward clean, renewable energy.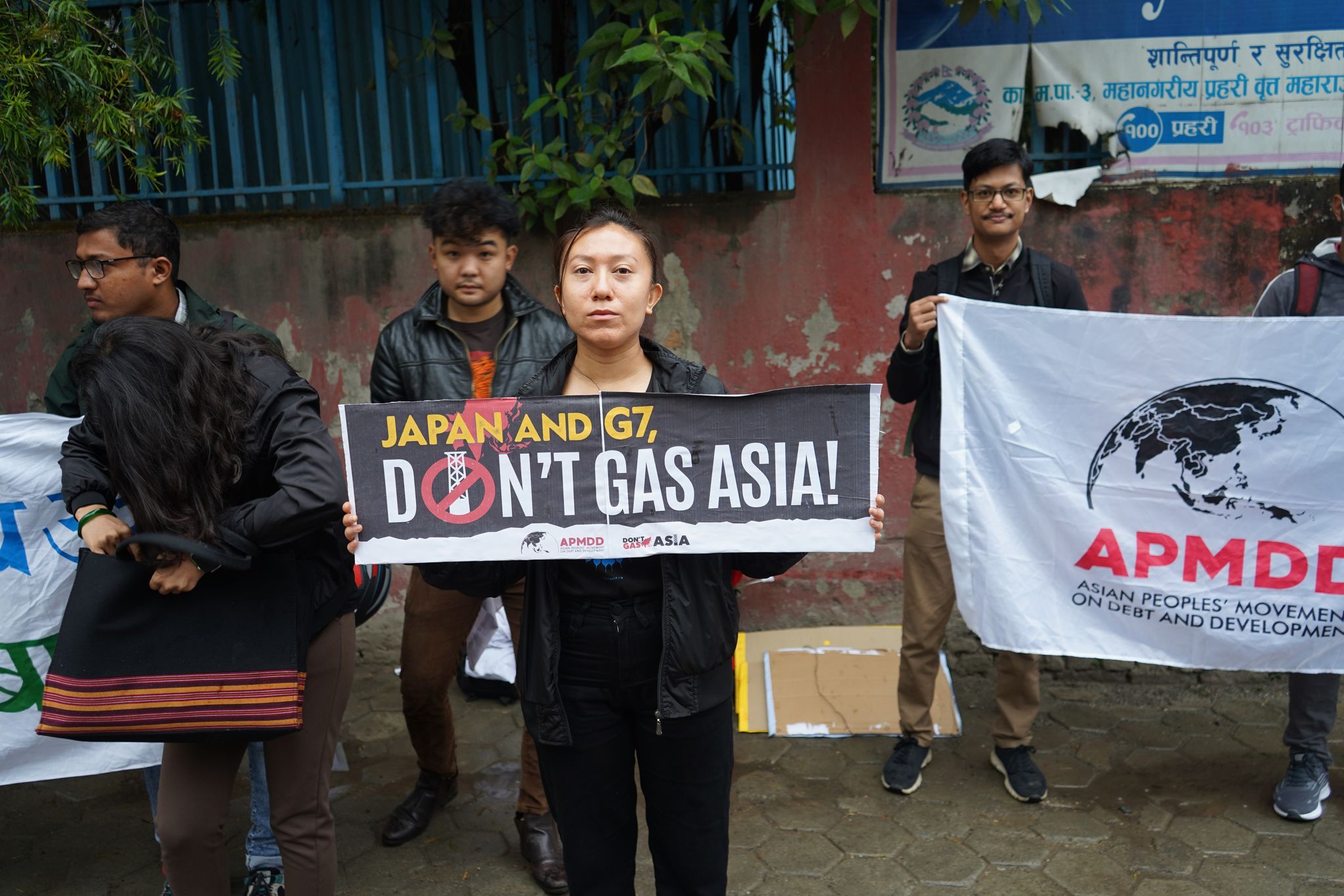 Earlier this month, the campaign targeted Asian Development Bank's financing of fossil fuel projects and infrastructure. The campaigners demanded the bank to stop investing in coal and gas projects, and instead channel its funds toward renewable energy. Demonstrations were staged in front of the bank's country offices in  Tokyo, Incheon, Mandaluyong, Jakarta, Chiang Mai, Hanoi, Dhaka, Delhi, Kolkata, Kathmandu, Lahore, Karachi, and Colombo.
In a press release on Thursday, Lidy Nacpil, coordinator of the Asian Peoples' Movement on Debt and Development (APMDD), said, "Japan and the rest of the G7 display a blatant disregard for the pressing needs of both people and the planet, instead of meeting their climate finance obligations and fulfilling their commitment to end by 2022 their public financing of fossil fuels." 
According to Nacpil, Asia has billions of dollars worth of ongoing projects to expand liquefied natural gas terminals, power plants, and pipelines. "We do not need these projects. They will create more problems, instead of solving the climate crisis and the energy crisis in the region because gas is as harmful as coal," she said.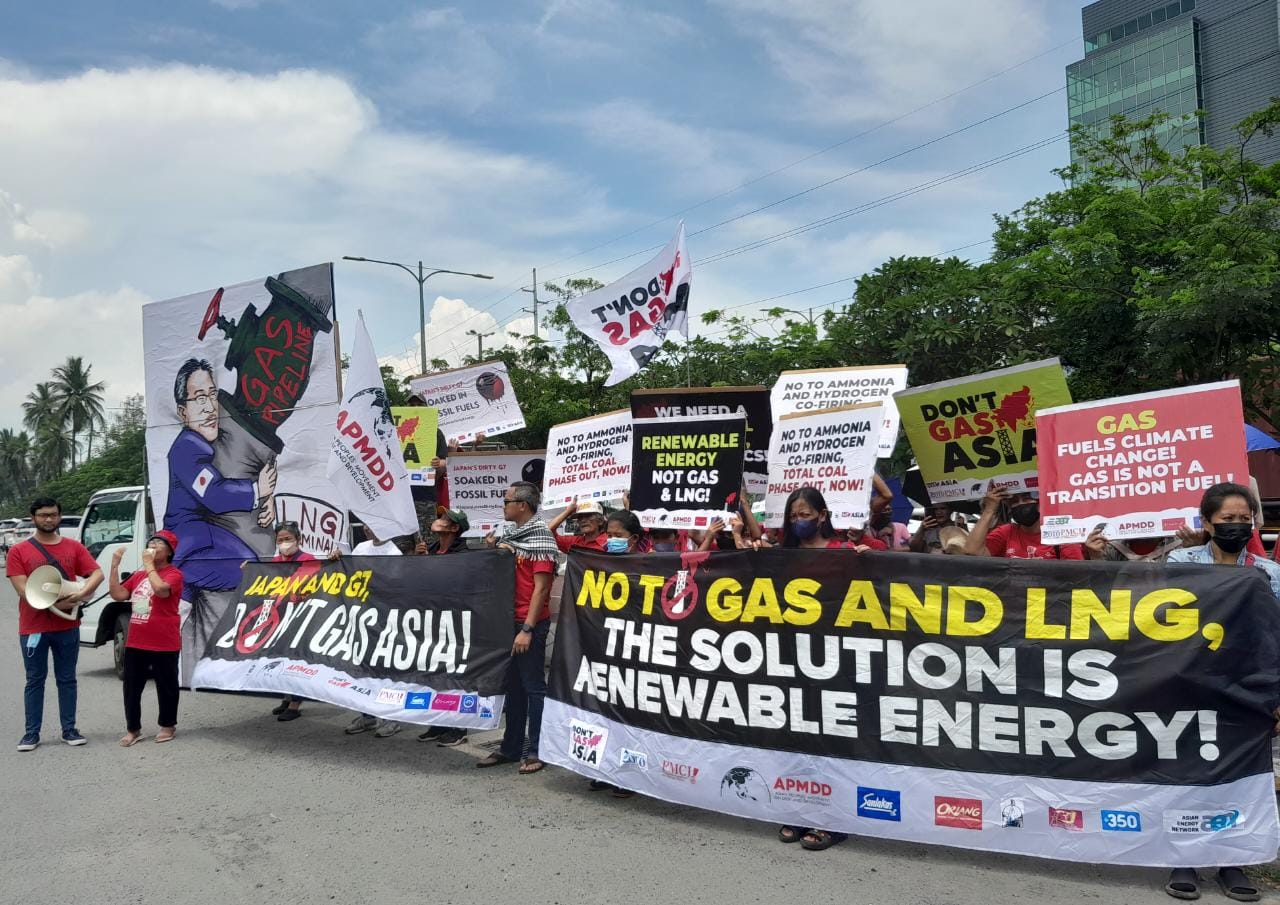 Dr. Arjun Kumar Karki, Executive President of Rural Reconstruction Nepal (RRN) and one of the campaign's organizers, condemned the G7 countries' agenda to increase fossil fuel investments, highlighting the vulnerability of Least Developed Countries (LDCs) like Nepal to climate change impacts. "Least Developed Countries (LDCs), including Nepal are the most vulnerable group of countries to the impacts of climate change. We condemn the G7 countries' agenda to increase fossil fuel investments that affect the poorest segment of the world," Karki said.
Abhishek Shrestha, Program Director at Digo Bikas Institute in Nepal, emphasized the critical importance of embracing renewable energy for a fossil-free future and avoiding further delays in tackling the climate crisis. "World leaders have been reluctant to fully embrace it in the past, but we cannot afford any more hesitation. Only through the rapid, just and equitable shift towards renewable energy can we see a future out of the climate crisis," Shrestha said.
No ads found for this position
Facebook Comment
---
No ads found for this position