Rescue Operations Underway for Trapped Workers in Uttarkashi Tunnel
No ads found for this position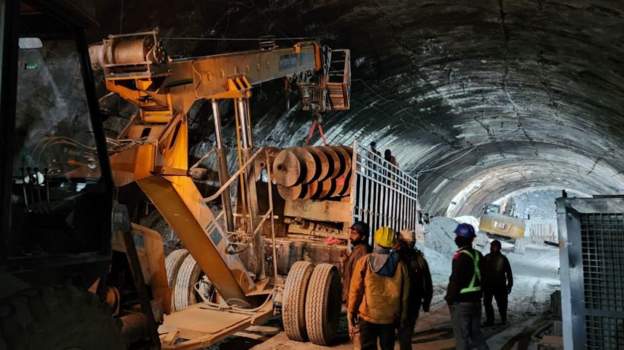 No ads found for this position
Kathmandu, Nov 14: In a critical situation in Uttarkashi, Uttarakhand, 40 workers find themselves trapped inside an under-construction tunnel connecting Silkiara and Dandalgaon. Prompt response efforts have been initiated, with various machines deployed at the scene.
Video footage released by news agency PTI reveals the presence of multiple machines, including an auger machine. Officials mentioned that a platform has been prepared for horizontal drilling to facilitate the rescue operation.
Key components, such as large-sized pipes, have been brought in to aid in pulling the workers out safely. Despite these efforts, the Public Relations Officer GL Nath has urged local leaders and the public to avoid going to the incident site, emphasizing the challenges posed by interference in relief and rescue operations.
Nath expressed optimism about the ongoing efforts, emphasizing the importance of allowing the trained rescue teams to carry out their tasks efficiently. The focus remains on ensuring the safety and successful rescue of the workers trapped inside the tunnel.
As the situation unfolds, the hope is that the combined efforts and resources will lead to a successful rescue operation and the safe return of the workers involved in this challenging incident.
No ads found for this position
Facebook Comment
---
No ads found for this position