Chill Out: Python massage in Egypt gaining popularity
No ads found for this position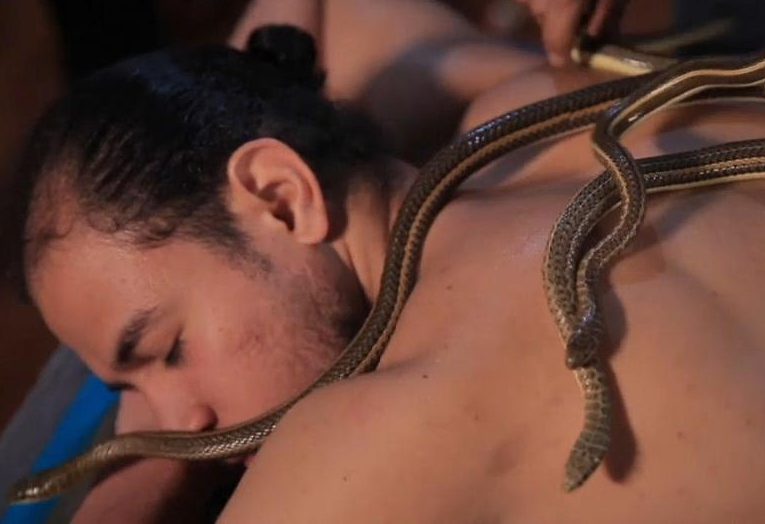 Africa News
---
No ads found for this position
Kathmandu. February 6. An Egyptian spa in Cairo, called "Chill Out" is getting viral for offering snake massage therapy to its customers.
According to a report by Africa news, the 20-40 minutes of therapeutic massage session involves types of non-venomous snakes and pythons who squeeze on the body and the forehead to give a relaxing feeling of reduced pain linked with muscle spasm.
There are about 29 kinds of nonvenomous snakes in Egypt. The spa uses 2 kinds of snakes in each session. "These snakes thrive in relatively high temperatures. When we spread oil over the customers' backs, the snakes move in a zigzag pattern, stimulating blood flow and cerebral circulation," said Safwat Sedki, the founder of the Spa. 
Sedki explains that at first, the customers feel scary. But, sooner or later they feel a connection with the snake. "The mind flows with their movements around the body, releasing hormones that strengthen self-confidence and prevents tension".
No ads found for this position
Facebook Comment
---
No ads found for this position